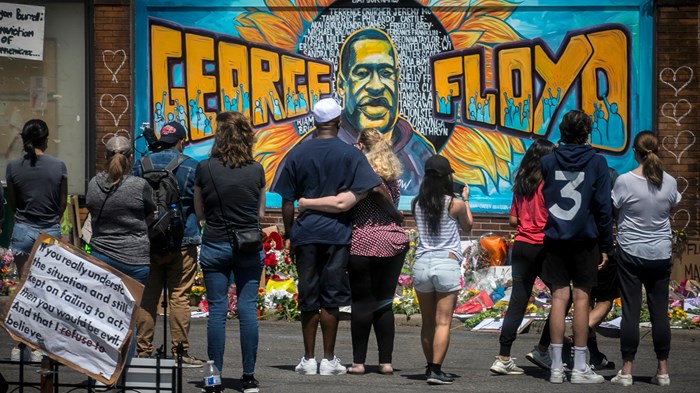 Image: Bebeto Matthews / AP
Watching the video of George Floyd's death broke Efrem Smith's heart.
Again.
Floyd died slowly after a police officer constricted his airway with a knee on the back of his neck. His death was another case of an unarmed black American killed in an encounter with police, following other high-profile deaths like Breonna Taylor in Louisville, Botham Jean in Texas, and Philando Castile in St. Paul, Minnesota.
"Another unarmed African American killing," Smith wrote on Twitter. "This time in South Minneapolis in the neighborhood where I grew up. The heartbreak continues. I shouldn't have to fear for my life because of the color of my skin."
Growing up, Smith lived not far from Cup Foods, the shop near where Floyd died, and he has fond memories of visiting the drug store that used to occupy the same space that Cup Foods now stands.
He later became a church planter and served as founding pastor of Sanctuary Covenant Church, a multiethnic congregation in North ...
1