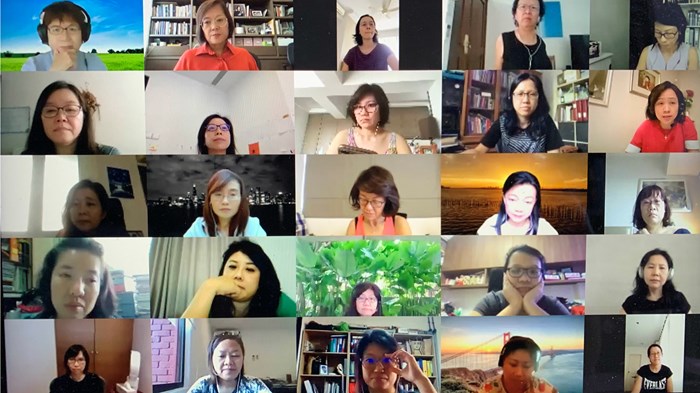 Image: Courtesy of BSF
Maureen Law was supposed to fly from her part-time home in Singapore back to the Bible Study Fellowship (BSF) headquarters in San Antonio last Monday. But now, BSF's regional director for Asia has postponed her trip for at least another month. The COVID-19 outbreak has thrown her plans—and those of millions of others, including her employer—into flux.
As the overseer of BSF's classes and group leaders across Asia, Law was part of the team that decided in recent weeks to hold meetings exclusively online in Singapore, Japan, Taiwan, South Korea, Malaysia, and other parts of Asia. This means 35,000 participants—1 in 4 of whom are over 60 years old—are now tuning in to their Scripture discussions and lectures via Zoom, a web conferencing platform that allows users to join together remotely with audio, video, or both.
The move to meet online is a major—and quick—shift for a ministry that has traditionally eschewed the internet.
BSF hosts thousands ...
1