Bible Museum Must Send One More Artifact Back to Iraq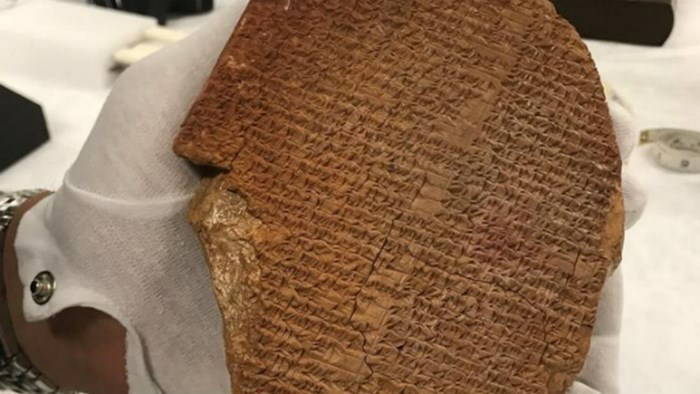 Image: US Immigration and Customs Enforcement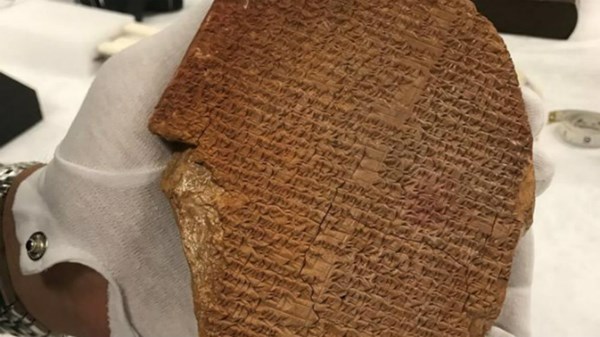 Bible Museum Must Send One More Artifact Back to Iraq
Update (July 29): Two years after federal officials seized the artifact, a judge ordered Hobby Lobby to officially forfeit a rare clay tablet containing a portion of the epic of Gilgamesh. The tablet will be returned to Iraq.
The Bible Museum, which was founded by Hobby Lobby owner and Bible collector Steve Green, has supported efforts to send the item back to its country of origin.
The ancient Mesopotamian text was purchased from Christie's auction house in 2014 before being put on display in Washington D.C. in 2017. Hobby Lobby is now suing Christie's, claiming the reputable auction house provided false information and provenance documents making it seem the tablet could be legally purchased, and was not looted during fighting in Iraq.
Hobby Lobby is also returning about 11,500 other antiquities to the Iraqi and Egyptian governments due to incorrect or incomplete documentation. Green has previously said he made a mistake, when he was building a collection for the Museum of the Bible, by trusting unscrupulous dealers.
-----
Original post (May 21, 2020): Another ancient document is causing controversy for the Museum of the Bible after a federal government prosecutor filed a claim that a six-by-five-inch clay tablet was stolen from Iraq. The US Attorney's Office of Eastern New York says that Hobby Lobby legally purchased the Gilgamesh Dream Tablet for $1.6 million to loan to the museum, but the papers documenting the artifact's purchase history were false.
"In this case, a major auction house failed to meet its obligations by minimizing its concerns that the provenance of an important Iraqi artifact was fabricated, and withheld from the buyer information that undermined the provenance's reliability," ...
07/29/2021