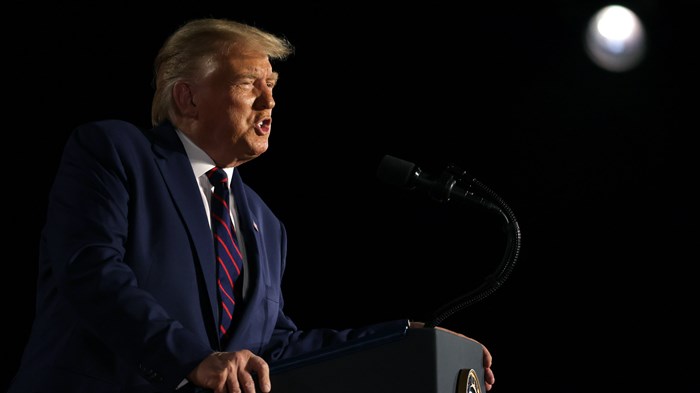 Image: Alex Wong / Getty Images
In tonight's debate, the first between President Donald Trump and Joe Biden, the two candidates will have a lot of ground to cover. They'll be addressing top issues for voters like the response to COVID-19, the economy, health care, and the makeup of the Supreme Court.
The debate is also a chance for voters to hear how Trump and Biden speak about their political priorities and motivations. Both have been campaigning to draw in voters of faith, including evangelicals.

The party conventions held last month offer a glimpse at how they have employed religious language in the race. Faith references came up throughout the Republican National Convention in August far more often than at the Democratic National Convention, which had been held the week before.
But when it came to the remarks from the candidates themselves, the trend reversed. Biden, a lifelong Catholic, made faith a bigger part of his speech than Trump did.
Ahead of the debate, I took a closer look at the kinds of religious ...
1