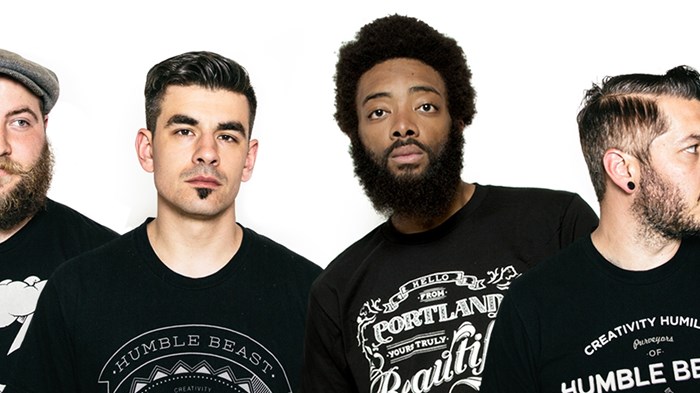 Image: Humble Beast
Humble Beast describes themselves as "a family of creatives, pastors, writers, theologians, and musicians who leverage their talents to see the Gospel go out into the community and transform lives," but they're best known for their stable of talented rappers who produce music that defies the expectations many tend to place on Christian hip-hop. Their music is available online at no cost.
Humble Beast focuses not only on the ideas of Christianity, but the importance of living out those ideas in the context of a local church. On their website, they spell out that commitment: "As a company, we are submitted to our local church and all our artists are members of local church congregations as well."
I spoke to five artists on the Humble Beast roster at the Legacy Conference in Chicago about the role of church in their lives as artists.
JGivens is a rapper from Las Vegas, Nevada. His latest album, Fly Exam, was released today.
Jackie Hill Perry is a spoken-word ...
1