Calling
Catherine of Siena is an unlikely example of bold leadership.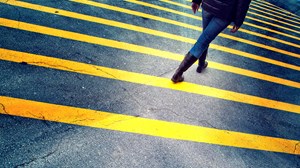 Image:
I feel a connection with Catherine of Siena, even though she lived in the 14th century. The first inkling I had that we might be kindred spirits was through a "Holy Week Personality Type" chart that imagined how the saints would fall on the Myers-Briggs personality test. Whoever put this chart together decided Catherine of Siena was an INFJ like me. That was just ...
continue reading
---
But we don't all have the same calling.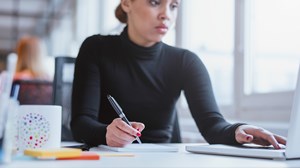 Image:
Understanding our identity in Christ gives us purpose. God has a specific purpose for each of us, a unique calling for each individual. Our shared and primary purpose is to become disciples (followers) of Jesus Christ. Our secondary callings are unique and are birthed out of our submission to the primary calling.
The body of Christ misses out when we attempt to force all women ...
continue reading
---
Whether or not your name eventually appears in history books, we're all called to do our part.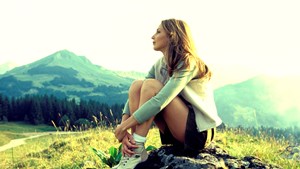 Image:
Editor's Note: As we wrap up Women's History Month this week, we want to remind you that you have a valuable role to play in God's plan—even if your name never appears in history books. Today we celebrate all the women who have fought the fight, lived fully, and loved generously without public recognition, and that includes you. —Amy Jackson
When ...
continue reading
---
When God calls, he'll help you find a way to fulfill that calling.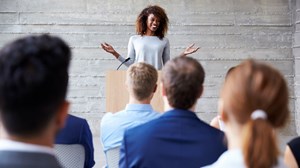 Image:
Editor's Note: February is Black History Month, and that's important for all of us. Together we celebrate, especially in February, the amazing contributions African Americans have made to our society. Julia A.J. Foote is a perfect example. She was a trailblazer for all the women God has gifted to lead. Enjoy this reflection on her life and what her legacy means for ...
continue reading
---
Is seminary a waste of time?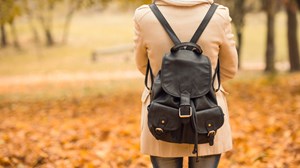 Image:
For the first year and a half that Marcy* was in seminary, she struggled with guilt. Marcy was a full-time student at an evangelical seminary, but she was also a staff person at a para-church ministry. She worried her financial supporters wouldn't understand, and she described their skepticism this way, "They think I'm wasting my time frivolously doing ...
continue reading
---
Aimee Semple McPherson encourages us to be creative, compassionate, and courageous.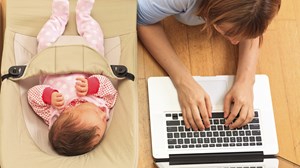 Image:
On a street corner in Ontario in 1915, a young woman jumped onto a chair, raised her arms to heaven, closed her eyes, and stood motionless for a time. The crowd around her grew, along with taunts, questions, and jeers. After a while, a man reached up to touch her arm, seeing if he could cause the "statue" to move. The young woman opened her brown eyes, glanced ...
continue reading
---
How to overcome insecurity in ministry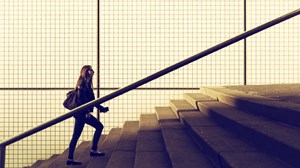 Image:
The non-denominational church I started wasn't even a year old when a successful church-planter declared: "Your church will never make it!"
"Why do you say that?" I asked, feeling instantly wounded.
"Because you're way too insecure!" He thoughtlessly replied.
Ouch. All these years later, I still feel the sting from his words.
On ...
continue reading
---
God called me to minister to desperate ministers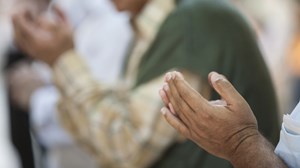 Image: Thinkstock
Pastors now wear so many hats, they have only small "windows" of time to pray, give attention to the ministry of the word, and tend to the sheep.
When pastors are spread paper-thin, the place we think they would go for help is to their knees. But sometimes they feel this response is insufficient. Therefore, they spend enormous amounts of time trying to resolve ...
continue reading
---
God called me to minister to desperate ministers
Image: Thinkstock
During the fall of 2013, the church witnessed a devastating travesty. A Georgia pastor, Teddy Parker, was one of 12 pastors to die by suicide. In a sermon that aired during the investigation around his death, Parker made the following statement: "I try to pray, but God is not hearing me." I personally identified with his statement and was quite disturbed. After ...
continue reading
---
Success is measured in obedience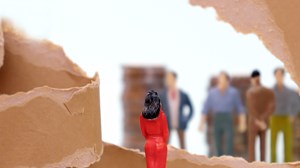 Image:
Lately, I'm hearing a lot about "calling" and following wherever Jesus leads. And I've been right there on the front row, soaking it up. When I read on this site about Jennie Allen's book Restless, I bought the eBook and read it all that same day (not the pace I'd recommend; it's one to work through!). A few weeks later, I did the same with Jenni ...
continue reading