Diversity in the Dorm Room
How college roommates teach us about race, culture, and ourselves.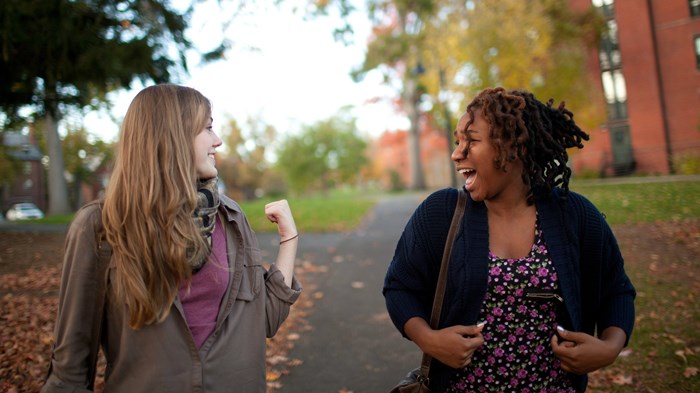 Image: masstravel / Flickr
Every fall an extraordinarily stressful ritual takes place in colleges across the country. Eighteen-year-olds embark on a journey of leaving the watchful eyes of parents, to move into a building with hundreds of strangers. Some travel blocks while others cross the country or even an ocean. No matter the distance, all have volunteered to leave their homes, their nests, their tribe. It's exhilarating to be so free, but also terrifying.
With that terror comes a natural inclination to recreate home, to surround oneself with people that are familiar, perhaps friends from high school or folks from summer camp. In the overwhelming chaos that is the first week of school, it's not uncommon to shut oneself off to newness.
But in many schools, there is another ritual working against the desire to make all things familiar—the randomly selected roommate—one of the only times in our lives where we are forced to live with someone potentially entirely unlike us. Talk about ...
1