The Unexpected Book of the Bible that Comforts Me the Most
In the midst of my anxiety, I remember God's power through reading Revelation.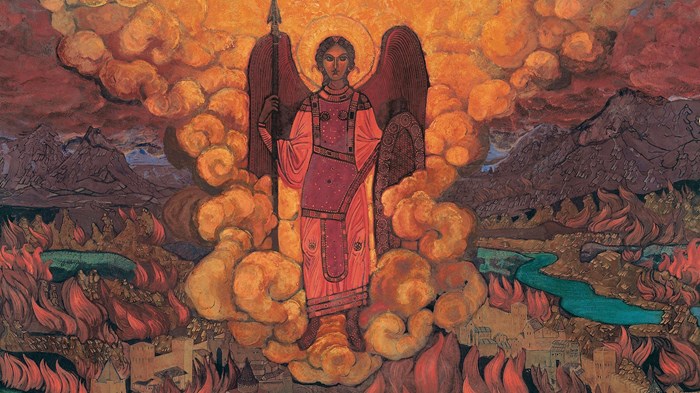 Image: "The Last Angel" by Nicholas Roerich
I was nine years old the first time I watched Psycho. My mother brought it home from Blockbuster and lined the three of us kids up on the couch. I remember being confused—this wasn't our usual cartoon fare—then terrified. That night, I slept with one eye open (which is to say, not at all) because I was sure that Norman Bates was going to creep through my bedroom window. I eventually fell asleep in the early morning hours and came home from school the next day ready to watch Psycho again. It remains one of my favorite movies, part of a genre that proves terrifying viewers is one of the most powerful effects a film can have.
In the same way that horror films and Shirley Jackson offer me some odd comfort, I am drawn over and over again to the book of Revelation. I have struggled with anxiety most of my life, and many well-meaning friends have pointed me to passages like Matthew 6:34 or Philippians 4:6. But as I read these verses urging Christians not to worry, I'd ...
1