Amen to Women in Politics
From a complementarian who celebrates female government leaders.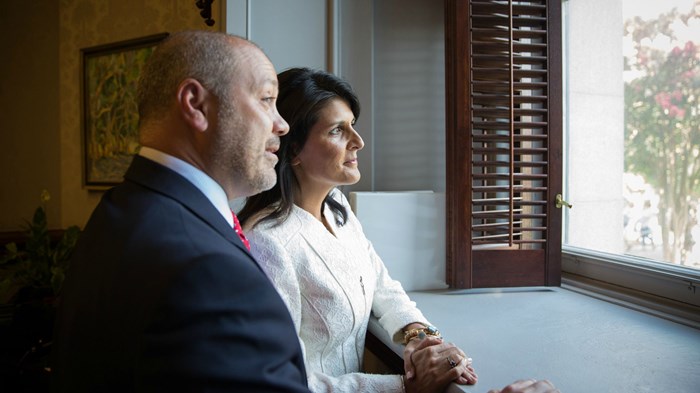 Image: Zach Pippin / Governor's Office
Along with the rest of the country, I followed the debate over whether the Confederate battle flag should be removed from the South Carolina state house lawn in the wake of the massacre in Charleston last month.
What struck me most about what it took to get the flag down was the role of female voices in the public square.
From the moment we learned of the massacre, Nikki Haley—South Carolina's first female governor—was front and center, expressing her outrage and sharing in the grief of her fellow South Carolinians. She spoke honestly and vulnerably. She let her voice shake. She cried. Haley was present at each vigil and memorial service, flanked by male politicians.
Even as a leader in the Republican Party, which had long supported the presence of the flag, she ultimately took a stand against it. "We are not going to allow this symbol to divide us along longer," she declared just days after the shooting. "The fact that it causes so [much] pain ...
1