Our "Holy" Sins
Daring to face what we tend to ignore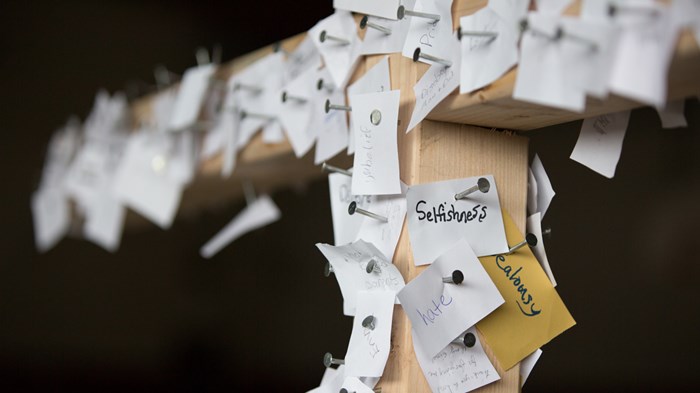 Image: TIMYCHKA / LIGHTSTOCK.COM
It was a sun-dappled afternoon at the ballpark, and I was strolling hand-in-hand with my then-three-year-old daughter. Adorably, she began singing "Jesus Loves Me," melting my heart. But when I joined her on the chorus, the mood changed.
"I sing it myself!" she stormed, batting away my hand. And then she resumed the song, shouting it in defiance. "YES, JESUS LOVES ME. THE BIBLE TELLS ME SO!"
From defiance to deception, varieties of sin abound. If we took the number of living humans and multiplied it by the number of minutes there are in a day, we might have a rough estimate of the number of different ways there are to sin. Some sins come with neon signs—adultery, theft, murder—and are easy to spot, if not always easy to resist. But there are also more subtle temptations. Jerry Bridges writes about the "respectable sins" we tolerate and sometimes even encourage: heart conditions like ingratitude, frustration, selfishness, ...
1