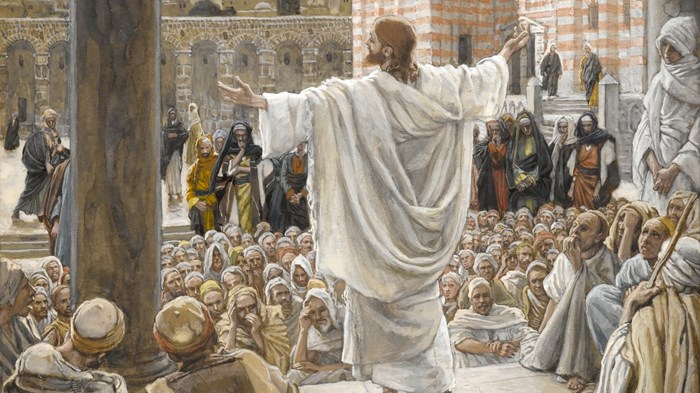 Image: James Tissot / Brooklyn Museum
This article originally appeared in the December 18, 1970, issue of Christianity Today. It was posted June 15, 2015, to commemorate the death of Elisabeth Elliot.
A woman who had come to my house for lunch one summer day went away with the determination to read some of my books. She started, unfortunately, with a novel (the only novel I've written), and later wrote me a very nice note thanking me for the lunch and saying she had read the book but would like to have more "added on" to it. She thought it should end, she said, with a "deeper understanding, and no disappointment in Jesus."
I know exactly how she feels. A lot of us would like to have "more added on." We would love to be able to rise up in the congregation of the righteous and say, "I have never known any disappointment in Jesus."
The trouble is that to make the book true to life, and I have found that life takes me up a lot of blind alleys and into dark places and trackless jungles where what I would like to have added on just doesn't get added on, and the explanations I am dying to find never appear.
And what's more, I find things this way not only in my own experience of life but also in the descriptions of it recorded in the Bible, which is exactly true to life. We have all heard it argued that where sin is depicted in the Bible, it is clearly labeled and punishment follows. I swallowed this for years, but one day I decided to check on the statement and found it was not true. There are some horrible deeds recorded in the Old Testament that people apparently got away with (the story of the Levite's concubine in Judges 19 is one example). There are countless incidents of lying, cheating, ...
1