The songs sung by Christian artists and heard on Christian radio stations may be about love and togetherness, but behind the scenes artists and broadcasters are tangled in an ugly fight that has the mail thick with lawsuits. Squaring off against each other are religious broadcasters and Christian writers and performers in the American Society of Composers and Performers (ASCAP), a music licensing organization that licenses songwriters for copyright protection.
At issue are ASCAP'S music licensing policies, which require stations to pay a percentage of their gross revenues for using ASCAP music. Religious broadcasters claim that ASCAP'S license is unfairly tilted to ASCAP'S financial benefit, especially for those stations that use little music.
Religious broadcasters have been skirmishing with ASCAP since 1971, but in 1977 the first serious confrontation occurred when four religious stations filed a class action suit (called Alton-Rainbow) against ASCAP after attempts to negotiate a new contract had failed. Essentially, the lawsuit claimed that ASCAP was forcing religious stations to pay fees on all songs in order to obtain the right to use selected gospel songs.
"Only a small percentage of ASCAP'S repertory is religious," says Clint Fowler of KGER, Long Beach, California, and one of the Alton-Rainbow plaintiffs. "Yet religious broadcasters are required to buy use of the entire 400,000 selections, including punk rock, jazz, pornography, and disco. This is our big objection and the main reason we got together to fight ASCAP."
The class action suit further alleges that ASCAP'S license violates U.S. antitrust laws because failure to sign removes a station's right to use a large portion of available gospel music and is thereby a restraint of trade. ascap also offers a "per-program" license but that arrangement is considered too costly and cumbersome by broadcasters to be a realistic alternative.
Religious broadcasters are seeking a "per-use" license that recognizes the actual percentage of ASCAP music each station uses—an arrangement ASCAP says is too expensive to operate and too unwieldly to police. Broadcast Music, Incorporated (BMI), the other major licensing organization, has already negotiated a new "per-use" contract with religious stations. The contract is working satisfactorily for both sides.
Frustrated by ASCAP'S refusal to negotiate, the dissenting stations have attempted to negotiate music licenses directly with Christian composers and publishers. The American Association of Religious Broadcasters (AARB), formed by religious broadcasters, has enjoyed limited success in signing up Christian writers and publishers. AARB did sign up Henry and Hazel Slaughter, major artists who had been with ASCAP.
Bernard Korman, attorney for ASCAP, rejects the idea that religious broadcasters are not getting a fair shake. The present licensing system, Korman says, gives religious broadcasters "access to thousands of pieces. They're free to choose whatever meets their needs." Another ascap spokesman points out that royalty payments to Christian musicians and publishers are currently "far more than ascap receives in license fees."
Alton-Rainbow attorney Norman Bie warns that ASCAP'S music licensing aspirations go beyond radio stations. ASCAP, says Bie, intends to license all educational, social, and religious functions where ASCAP music is used, as well as camps, parachurch organizations, and other groups where ASCAP music is used or performed in any form, including group singing. Bie notes that ASCAP even plans to take a percentage of donations to any organization or station given in a context in which ASCAP music is used.
National Religious Broadcasters has issued a policy statement supporting the broadcasters' efforts to obtain a more equitable contract, although NRB president E. Brandt Gustavson considers the ASCAP controversy "one of the most regrettable occurrences in the history of religious broadcasting."
Gospel music composers, performers, and publishers also have strong feelings about their position. Bill Gaither, who is among the artists suing Christian stations, has agonized over the confrontation but says that "Christian publishers must protect their copyrights. It's our responsibility to the writers and composers."
Many broadcasters believe that the Christian writers and publishers have violated the biblical command not to bring fellow Christians into a secular court of law. They also feel that artists are damaging their own cause by suing Christian stations in a classic example of biting the feeding hand. Without Christian stations, they say, the gospel music industry would not have had an opportunity to expose its songs and talent to the Christian public nationwide.
The shoe fits on the other foot as well. Without gospel music, much of which is licensed by ASCAP, religious stations would be deprived of quality contemporary Christian talent, as well as many of the older favorites that are in ASCAP'S music library.
How the litigation will end is anyone's guess. Bie is convinced that the broadcasters will win and cites a recent decision by Judge Lee P. Gagliardi in New York. In that case, brought by five secular television stations against ASCAP and BMI, the judge ruled that both ASCAP and BMI were in violation of antitrust laws. However, in some local trials of suits filed by Bill Gaither, broadcasters have lost their case. CBS also lost an 11-year battle against ASCAP. Bie is unmoved by these setbacks, pointing out that while there are similarities, there are fundamental differences in the Alton-Rainbow case which will give religious broadcasters ultimate victory. The Alton-Rainbow case is expected to go to trial in the U. S. District Court of Southern New York sometime this fall.
Have something to add about this? See something we missed? Share your feedback here.
Our digital archives are a work in progress. Let us know if corrections need to be made.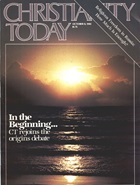 This article is from the October 8 1982 issue.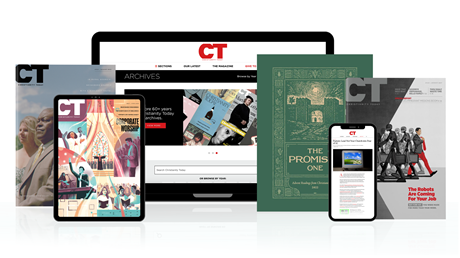 Subscribe to Christianity Today and get access to this article plus 65+ years of archives.
Home delivery of CT magazine
Complete access to articles on ChristianityToday.com
Over 120 years of magazine archives plus full access to all of CT's online archives
Subscribe Now
Decibels Rise in Face off between Gospel Music Artists and Religious Broadcasters
Decibels Rise in Face off between Gospel Music ...