Incidentalize Your Preaching
I have often wished that Jesus had begun his miracle working with something more harmonious to my teetotaler's ethic. But it was wine, and I cannot escape the truth. Oinos is the Greek word Jesus used, and while I have heard a nervous evangelical friend say that Plato once used the word to refer to "grapette," I have grave doubts about such an interpretation.
When dealing with biblical interpretation that makes us edgy, we can soften what the Bible says by incidentalizing rather than exegeting. In dealing with this passage, we can divert the reader's attention from the whole embarrassing issue of water and Oinos by simply not translating Oinos in its nonevangelical counterpart. If you stick with Oinos, it will make the sermon seem very classy and highly exegetical.
The key to survival in preaching is to make obscure those passages that are clear and too embarrassing to say out loud. To incidentalize is to take the unimportant aspects of a passage and make them the central idea.
In the water-to-wine miracle of John 2, therefore, it is better to deal with the word "firkin" than "wine." Describe how to covert firkins to the metric system. By the time the average churchgoer converts 20 or 30 firkins to liters—and then to gallons—he will forget all about the real, and embarrassing, issue of wine.
This idea is also helpful in dealing with Gomer's adultery in the Book of Hosea. You can just explain how Hosea's little wood cart carried a homer-and-a-half barley. You can first convert homers to bushels and then to kilos, and after that the congregation won't remember that Gomer was a harlot or why you brought it up.
The best incidentalizing I ever heard just did it all by implication and never dealt with the truth of Scripture. One person simply implied that when "Rachel died in labor," she worked herself to death. It wasn't honest, but it kept the Bible and genealogy comfortably separate. Another just read the story of Joseph and Potiphar's wife so fast that the entreaty to "come lie with me" sounded only like a temptation to speak falsehoods together.
I remember a certain expositor proving, through a cautious route, that the hailstones of the Book of the Revelation weighed about 26 kilos each. I remember I left the church almost afraid to look up and wishing the ribs of my umbrella were reinforced. The thought transfixes me yet.
Incidentalizing is that rare ability to get people to focus on the majesty and power of the Book of the Revelation and only be able to recall the size of the hail that falls on the battered and confused world, which all too often has waited in vain for a clearer word to mark the times.
EUTYCHUS
Let it now be known: Eutychus XI is female. Perhaps we should have signed Marilyn Kunz's columns Eutychae. But that would have given readers a clue, and CT never prints clues about the identity of Eutychus columnists. Marilyn's stint ended last issue. We have enjoyed her brand of humor, which originates in Dobbs Ferry, New York, where she also writes Bible study guides and prepares seminars for Neighborhood Bible Studies, Inc., a world-wide ministry that encourages people to dig into the Bible for themselves (CT, Oct. 2, 1981).
—Eds.
Provocative Editorial
Your editorial "Christians Must Obey the Laws—but Which Ones?" [Aug. 6] was provocative and well researched. Yet I fear your recommendations have been conditioned negatively by our age. Specifically, decisions as to whether or not to obey a specific law are left in the realm of individualism. Choices of this nature are personal. Beyond soul-searching, the individual Christian considering the course of civil disobedience should be encouraged to have dialogue with other responsible believers. In fact, the existence of "ego trip" motivation will often be brought to fight in an interactive framework. Often this does not occur when decisions are individualized.
REV. CLAIR A. BUDD
College Avenue Church of the Nazarene
Whittier, Calif.
As you say, we must think about disobedience in light of biblical prophecy of religious persecution. Though you could have, you did not also mention our present philosophy of law that has led to abortion on demand and that could set other precedents contrary to the Word of God. I think we agree that no government should have the Christian's unreserved or absolute obedience. This is for God alone. I contend that you are wrong in your definition of the point at which we are to disobey.
If we are to obey God, then we must obey him regardless of the consequences. Who can estimate all the effects of his actions? The point of caution should be in deciding God's will in the situation. However, once we know God's will our duty is to obey it.
RAY GRUBEN
San Diego, Calif.
Unsatisfying Report
"Evangelicals Study the Link Between Social Action and Gospel" [News, Aug. 6] was unsatisfying. Those who believe that Christ's kingdom is not of this world have no choice but to be cautious about "the struggle for social justice" when the very phrase itself is so suggestive of a particular political bias, that of the Left. This is why conceding the priority of evangelism is not enough. Contrasting intellectual viewpoints of what is "social justice" are also necessary. (The new publication This World promises to be a resource for differing viewpoints.)
Perhaps I missed something, but there was no hint in your article that this critical factor of dissenting Christian viewpoints was present at Grand Rapids.
GARY L. SINGLETON, M.D.
Washington, D.C.
Applause!
Here's a well-deserved clap for "Keeping the Faith Downtown" [News, Aug. 6]. As pastor of a church in the tough, downtown section of Bristol (England), I found a ready resonance with the Moody Bible Institute commitment to the city. Although we all feel drawn to the green grass of the suburbs, some of us have caught the vision that animates the Moody men and women.
The rewards are well worth it. First, city folks display a tremendous depth of commitment. Second, response to straight scriptural preaching is serious and exciting. Third, Marxism is making a meal of inner-city crises, but we have a solution that works.
REV. WAYNE DETZLER
Kensington Baptist Church
Bristol, England
Continued Racism
An example of the racism that continues to exist among so-called Christians is seen in your article "United Presbyterians May—Unite" [News, Aug. 6]. It seems you think of the black church and the white church, for in the figures you gave for the combined membership of 3.2 million, you stated the denomination would then be the fourth-largest religious body in the U.S. The groups you named were all predominantly white. But there are predominantly black denominations with that many or more.
Racism makes black people "blacks," not people, and predominantly black institutions and black viewpoints invisible. Racism is not always reflected in violent action but also by remaining oblivious to a people as if they are not important enough to include in decision making or even to tally on a register of groups. Racism does a great deal of violence to black people who themselves sometimes respond in apathy, substance abuse, or suicide as a result of racist institutions. Racism keeps the church silent on the satanic conditions of black people in South Africa and Namibia.
STANLEY B. BROLEY
University Heights, Ohio
Our August 6 article was in error and we accept the rebuke. A combined Presbyterian church would be the fifth-largest religious body, after the National Baptist Convention of the U.S.A., which is listed in the Yearbook of American and Canadian Churches, 1982, as having a membership of 5,500,000. As the round numbers might indicate, statistics for some black denominations are notoriously "soft." Nevertheless, the combined memberships of the United Presbyterian Church in the U.S.A. and the Presbyterian Church in the U.S., listed in the same volume as 3,262,086, would clearly be less.
—Eds.
A Seventh Day Baptist Comments
May a Seventh Day Baptist Comment on "Climb One Doctrine at a Time" [Aug. 6]? Advanced technology and modern viewpoints do not eliminate the choice between the two ways of life offered us by Jesus Christ in Matthew 7:13–27. God is the source of wisdom and truth. There are two types of wisdom. The most intelligent course of action available to us is God's perfect plan of salvation, consisting of repentance and a total commitment of faith in Jesus Christ. We must permit this faith under the leadership of God's Holy Spirit to produce love for God, loyalty to God, and contentment with God.
TED JONES
Buena Vista, Va.
Conservative Baptists and Mormons
We appreciate very much the article on Mormonism in Utah [News, July 16] but are surprised that no mention was made of the Conservative Baptist Home Mission Society's work in Utah.
After more than 20 years of work, the Conservative Baptist Home Society has eight missionaries in Utah. They have started six or seven churches, now organized, with others in the process. Each summer a project called Operation Utah supervises a group of students who carefully study Mormonism, then go out as the Mormons do, two by two, to contacts that have previously expressed an interest in the gospel. This summer project has been active for at least 14 years, with an average of 30 to 40 students involved. Decisions for Christ are recorded; this past summer there were 100 students, and six or seven recorded decisions.
RAYMOND B. BUKER, SR.
Boca Raton, Fla.
Attention Needed
It is gratifying to see attention given to Sunday schools ["Once Upon a Time There Was Sunday School," July 16]. One has only to look at Europe, and at Great Britain in particular, to see the sad results of neglect. It seems to me that our seminaries need to give more attention to Christian education in the local church. In some institutions it is almost downplayed, if not criticized, as irrelevant. Many denominations search for new programs to replace the Sunday school, but so far there have been no working models that even begin to approach it in influence and the number of volunteers it consistently uses in the local church. One can't help wonder what might happen in our churches if our denominations, our pastors, and our educational institutions were to take a new look at the Sunday school in its potential and devote some effort to it.
WILLIAM T. GREIG, JR.
President
Gospel Light
Ventura, Calif.
Letters are welcome. Only a selection can be published. Since all are subject to condensation, those of 100 to 150 words are preferred. Address letters to Eutychus and His Kin, CHRISTIANITY TODAY, 465 Gundersen Drive, Carol Stream, Illinois 60187.
Have something to add about this? See something we missed? Share your feedback here.
Our digital archives are a work in progress. Let us know if corrections need to be made.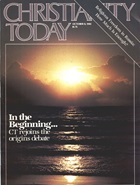 This article is from the October 8 1982 issue.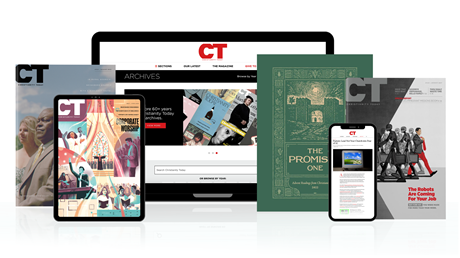 Subscribe to Christianity Today and get access to this article plus 65+ years of archives.
Home delivery of CT magazine
Complete access to articles on ChristianityToday.com
Over 120 years of magazine archives plus full access to all of CT's online archives
Subscribe Now
Eutychus and His Kin: October 8, 1982
Eutychus and His Kin: October 8, 1982