This year Christians in Gloucester, England, celebrated one of the city's noblest sons, George Whitefield. Oxford Methodist, Puritan Calvinist, and roving evangelist, Whitefield was for over 30 years the acknowledged spearhead of revival on both sides of the Atlantic. Wesley extolled him after his death for having preached the gospel more widely and fruitfully than anyone since the apostles.
Nineteen eighty-six was the two-hundred-fiftieth anniversary of Whitefield's ordination. Gloucester made much of it, with a commemorative service, lectures, exhibitions, and a specially written play. I was involved. (Why? Because I am a Gloucester boy who went to Whitefield's old school, that's why.)
I reconstructed Whitefield's gospel, an exercise that proved a tonic to my soul. To Vaughan Williams, John Barbirolli was Glorious John; to me, George Whitefield is Great George.
Not everyone understood Whitefield in his own day; not everyone understands him now. Said the program note on the 1986 play: "Whitefield underwent a sudden conversion at Oxford, the exact nature of which it is now impossible to determine." Impossible? Horse feathers! Whitefield's own narrative explains everything.
In 1944, by God's grace I too underwent a sudden conversion in Oxford, not 50 yards from the site of his; and when soon after I read Tyerman's life of Whitefield I resonated with his conversion story and evangelistic zeal. As Jesus said, those born of the Spirit are a mystery to those who are not; they are, however, no mystery to each other!
With his huge, sweet voice and overwhelming expression of concern for his hearers (honest tears usually marked his pulpit references to hell), Whitefield was and remains in a class by himself among British evangelists. Only the Baptist Charles Spurgeon, who took Whitefield as a role model, ever came close to him.
Both were pastoral Calvinists of genius, marked by tremendous inner intensity, vividness of imagination, freshness of vision, and sublimity of rhetoric. But Spurgeon's tincture of country-boy truculence and his obtrusive melancholy streak put him behind Whitefield. Mesmeric speaker, superior writer, and generally better brain that he was, Spurgeon neither roared nor soared in the pulpit as Whitefield did. As a preacher, Whitefield was supreme.
You could call him a sanctified barnstormer. God gave him actor's gifts as his resource for communicating Christ. Garrick, England's leading player, once said, "I'd give a hundred guineas to be able to say 'Oh!' like Whitefield," and added that Whitefield could move a crowd to tears of joy just by his way of prounouncing "Mesopotamia."
Communication was his life. For many years he spoke in public an average of 50 hours a week. He recorded himself as having preached over 18,000 sermons of one to two hours each. "I love those that thunder out the Word!" he said; and in evangelistic application he thundered it out in a way that not only great churchfuls but open-air crowds of up to 30,000 (Ben Franklin vouched for the number) found convincing and electrifying to the last degree. Yet for more than half his ministry he was asthmatic, and vomited after preaching!
What kept him going? "Christ's laborers must live by miracle," he wrote, and maybe that is the answer.
I look at Whitefield, and love him. He restores my faith in biblical preaching and my hope of church revival. And his dictum, "Let the name of Whitefield perish, if so be that Christ is glorified," does me no end of good. One of life's richest blessings, so I find, is to be kept in sight of Great George.
Tailpiece: Whitefield, who signed his letters "less than least of all," would certainly dislike this article.
Have something to add about this? See something we missed? Share your feedback here.
Our digital archives are a work in progress. Let us know if corrections need to be made.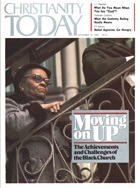 This article is from the September 19 1986 issue.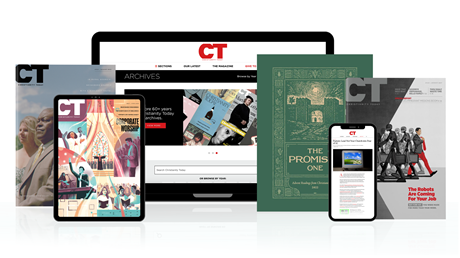 Subscribe to Christianity Today and get access to this article plus 65+ years of archives.
Home delivery of CT magazine
Complete access to articles on ChristianityToday.com
Over 120 years of magazine archives plus full access to all of CT's online archives
Subscribe Now
Great George
Great George