FRANCE
A Safe Abortion Pill?
A French pharmaceutical company hopes to begin marketing a drug in Europe that ends early pregnancies by inducing abortions.
The Roussel-Uclaf Company, the firm that developed the drug, tested it on 100 women. The women had been pregnant from two to four days before being given the drug, known as RU 486. Within four days of beginning the medication, uterine bleeding began in all 100 women. The drug induced miscarriages in 85 of the women. The other 15 obtained suction abortions.
The drug is expected to be approved this year for sale in Europe, but it has not been approved for use in the United States. Louise Tyrer of the Planned Parenthood Federation of America said she doubted the drug would ever become available in the United States because of regulatory obstacles, opposition from prolife groups, and the insurance problems that pharmaceutical companies would face.
As many as 50 million abortions are performed worldwide every year, with some 1.6 million abortions carried out annually in the United States.
SOVIET UNION
Alcohol Sales Drop
The official Soviet news agency, Tass, reported that sales of alcoholic beverages dropped significantly in 1986. A corresponding decrease in crime, traffic accidents, and absenteeism from work made up for the 40 percent cut in state revenues from alcohol sales, the news agency reported.
Production of spirits was cut substantially after Soviet leader Mikhail S. Gorbachev instituted an antidrinking campaign in 1985. Last year, sales of "cheap wines" fell 75 percent, and vodka sales declined by more than one-third. At the same time, Tass reported, sales of soft drinks and fruit juices rose.
"The antidrinking drive brought about a number of benefits, with the crime rate declining 25 percent and the number of road accidents 20 percent," Tass reported. "Working time lost to absenteeism also decreased by about a third."
Meanwhile, The Economist reported that alcohol consumption in Great Britain has nearly doubled in the last 20 years. Young people and women are affected most, with the number of women admitted to hospitals with alcohol-related problems rising sharply. Britain's young people are starting to drink at a younger age. Today's 18 to 25-year-olds typically began drinking at age 16, while their parents began after age 20.
INDIA
Efforts Against Conversions
Indian President Zail Singh has urged Christian missionaries in his country to declare a "self-imposed moratorium" on efforts to convert Hindus. The president's call was issued amid increasing Hindu demands for a government ban on conversions from one religion to another.
Singh praised Indian Christians for their work in education and medical care. But he called on churches to suspend their evangelistic work voluntarily, saying there is enough for them to do "in terms of service to the country's poor and destitute."
The latest Hindu demand for an end to conversion efforts was made in the state of Bihar. Thousands of Hindus attended a conference at which politicians and Hindu religious leaders voiced concern over an increasing trend of Hindus converting to Christianity or Islam.
The state government of Maharashtra is considering legislation similar to that already in effect in five Indian states. The laws impose fines and prison terms on persons attempting to convert anyone by use of "force, inducement, deceit, or any fraudulent means." The laws do not penalize the converts.
ROMANIA
Building Application Denied
Romanian authorities have told the large Seventh-day Adventist congregation in Bucharest that no site is available to rebuild its church. The Adventist church building was demolished in August, after local authorities said the site was needed for "redevelopment." Nothing has been built on the site, but apartments were built adjacent to it.
Since the demolition, the congregation has divided into at least two smaller assemblies. They meet in different parts of Bucharest on premises that have not received official approval for church meetings. The largest group, numbering about 400, meets in a tent erected on a member's property.
PAPUA NEW GUINEA
A Return To Tradition?
The church in Papua New Guinea, representing 95 percent of the population, is facing new cultural resistance, according to a missions expert.
"Many have been baptized and taken a Christian name, and that is the extent of their Christian understanding," said R. Daniel Shaw of Fuller Theological Seminary's School of World Mission. Shaw worked in Papua New Guinea from 1969 to 1981 with the Summer Institute of Linguistics.
"Due to the 'pay back' system, some groups now feel they have been Christians for a period of time and have therefore paid God back for Christ's suffering," Shaw said. As a result, some groups are exploring materialism and communism or returning to their preconversion belief system. "There is a lot of syncretism, a co-mixture of Christian ideas and animistic beliefs."
This drift from Christian belief, Shaw said, has fostered a revival of traditionalism, including tribal fighting, cannibalism, and ancestor veneration in parts of the South Pacific island nation.
Ennio Montavini, a Catholic priest who directed research on marriage and family life in Papua New Guinea, said the people seem to be in a state of transition. A migration to urban areas has left many unemployed and without their family support systems. Research indicates that divorce is on the increase, that children are more rebellious, and that marriage is entered into without the support of communities.
Have something to add about this? See something we missed? Share your feedback here.
Our digital archives are a work in progress. Let us know if corrections need to be made.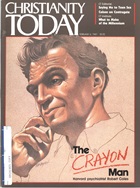 This article is from the February 6 1987 issue.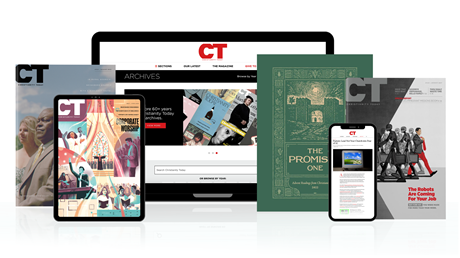 Subscribe to Christianity Today and get access to this article plus 65+ years of archives.
Home delivery of CT magazine
Complete access to articles on ChristianityToday.com
Over 120 years of magazine archives plus full access to all of CT's online archives
Subscribe Now
World Scene From February 6, 1987
World Scene From February 6, 1987