INDIA
Catholic-Hindu Disharmony
Three Catholic priests have been ordered to stand trial in India on charges of creating ill will against Hindus.
The charges stem from articles published in the Examiner, the newspaper of the Catholic Archdiocese of Bombay. The articles claimed that a Hindu group called RSS had begun a campaign to physically "wipe out" Catholic communities consisting primarily of converts from aboriginal tribes. The Examiner articles accused RSS of poisoning water sources and food used by Catholic tribal members and of covertly distributing contraceptives to make Catholic women infertile. RSS has called conversion activities "anti-national."
Three priests associated with the church newspaper were charged under sections of India's penal code outlawing newspaper articles that "endanger religious harmony [or] incite one community to commit any offense against another." The maximum punishment on each count is three years imprisonment.
EUROPE
Missions Fever
The organizers of the Mission '87 conference, which drew 10,500 European young people to the Netherlands, are beginning follow-up efforts. The missions conference was the largest gathering of evangelical European young people ever held, said George Baxter, assistant general director of The European Missionary Association (TEMA), the group that sponsored the conference.
Christian youth from more than 30 countries, including several Soviet-bloc nations, attended Mission '87. More than 1,000 of the young people committed themselves to full-time Christian service, and nearly 7,000 requested a regular flow of prayer information about world missions.
TEMA'S follow-up efforts include supplying prayer information in 12 languages, providing listings of service opportunities with some 250 mission organizations, expanding the work of the European Student Missionary Association, and publishing Mission Magazine in seven languages, TEMA is planning another European conference, Mission '90, with 15,000 youth expected to attend.
SOUTH AFRICA
Justice Or Politics?
The vocal antiapartheid stance taken by many of South Africa's Catholic clergy has put that country's Catholic hierarchy at odds with Pope John Paul II.
At the recent meeting of the Southern African Catholic Bishops Conference (SACBC), a papal representative issued a tough statement against Catholic clergy taking part in politics. The Vatican has declared that only lay people should participate in politics.
Archbishop Denis Hurley, president of the SACBC, said he has asked the Pope for a document explaining the difference between promoting social morality and political morality. He said such a statement is needed to clarify the Vatican's definition of political involvement.
The archbishop said he draws a distinction between preaching justice and love in sociopolitical life and taking an active role in the pursuit and exercise of political power. "The distinction is very important, but very few understand it," he said, adding that the Catholic church in South Africa would continue to preach justice and love in all spheres of society. "We cannot dispense ourselves from the obligation of preaching justice and love … in the great encounters between the great communities and groupings of mankind.…"
ENGLAND
Open to Women's Ordination
The governing body of the Church of England voted last month to draw up legislation that would permit women to be ordained to the priesthood.
The church's synod voted 317 to 145 in favor of a motion calling for legislation based on guidelines already set forth by the 53-member House of Bishops. The draft legislation is expected to be ready in 1991. It will require a two-thirds majority vote in each of the three houses of the synod, composed of clergy, laity, and bishops. If approved by the synod, the legislation would then have to be approved by the British Parliament.
The bishops' report, issued earlier this year, proposes establishing an interim period during which an Anglican parish or priest might be allowed to refuse the ministries of ordained women, and during which a bishop could not be compelled to ordain women. But the report implies that once women are ordained in the Church of England, clergy who oppose women priests should not be appointed to the episcopate.
Nine of the 27 Anglican provinces worldwide, including the Episcopal Church in the United States, already ordain women. Some 750 women have been ordained as priests in the worldwide Anglican Communion.
SWEDEN
Who Reads the Bible?
Research conducted by the Institute for Religious and Sociological Studies found that 10 percent of Sweden's population do not own a Bible and two-thirds of the Swedish people never read the Bible. Sweden's population is 97 percent Protestant.
The study indicates that only 8 percent of the Swedish people read the Bible regularly, compared with 12 percent who attend worship services and 25 percent who pray. A modern Swedish translation of the New Testament has sold 2.5 million copies in a country with a population of 8.3 million. The translation is more popular among youths than adults.
The report says about half of the Swedish population think the Bible is an important book. But one-third view the Bible as "more or less" inspired by God; one-third rank it on a par with other good books containing wisdom for life; and one-third hold a variety of other views of Scripture.
Have something to add about this? See something we missed? Share your feedback here.
Our digital archives are a work in progress. Let us know if corrections need to be made.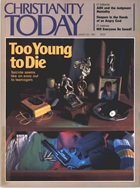 This article is from the March 20 1987 issue.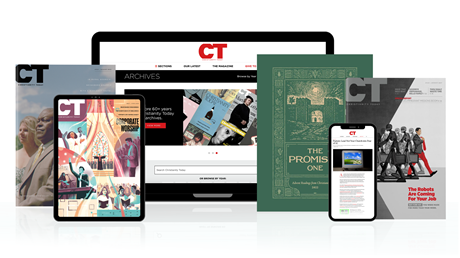 Subscribe to Christianity Today and get access to this article plus 65+ years of archives.
Home delivery of CT magazine
Complete access to articles on ChristianityToday.com
Over 120 years of magazine archives plus full access to all of CT's online archives
Subscribe Now
World Scene from March 20, 1987
World Scene from March 20, 1987