Cairo's 14 million people produce an estimated 7,000 tons of garbage daily,but municipal and private haulers collect less than 50 percent of the city'srefuse.
During the past 35 years, thousands of Christians, fleeing poverty in ruralUpper Egypt, have congregated into villages within Cairo's garbage dumps,collecting trash and recycling metal, plastic, paper, and bones. Althoughthe villages are disease-prone and poverty-stricken, a spirited Christiancommunity has emerged as believers have developed schools, health clinics,and churches.
One of the largest of these seven villages is behind Muqattam mountain atthe southeast edge of Cairo. The village of 30,000 is about 90 percent Christian,nearly 10 times the rate for the nation.
Beginning daily at 4 a.m., a cacophony of squeaky wheels and rattling cartshauled by donkeys edge their way down the mountain. Usually a father accompaniedby his preteenage son, both dressed in filthy rags, start rounding up rubbish.
Around 11 a.m., the same donkey carts, laden with trash, ascend the mountain.On arrival, women and children start rummaging through the rubbish. Everythingis recycled. Garbage must be sifted manually. Dirty, sharp objects causeserious infections.
In the 1970s, the government ordered the garbage collectors and their trashremoved from a lush, green area of Imbaba near Cairo's center to Muqattam'srocky desert. Many perished in the new area.
But this misfortune has turned into a blessing. Farahat, a young Coptic Orthodoxbeliever, was moved by all the misery he saw when he visited. People livedon garbage heaps. Basic hygiene did not exist. And although the garbagecollectors were Christian, they had no understanding of their faith. Drugand alcohol abuse were commonplace.
Eventually, Farahat became an Orthodox priest and took the name Father Sama'an,after an eleventh-century saint.
Sama'an concentrated first on heightening the spiritual awareness of Muqattam."Only if our spiritual life with God is improved, God will provide for ourwell-being," he says. Egyptian physicians began providing free medicalassistance, and Sama'an continued to preach a message of repentance. "Peoplehave to give their lives to Christ," he asserts.
Sama'an's charisma drew interest and aid from Christians worldwide, enoughto build a hospital, a vocational center, and a recycling plant for paperand cloth. Real houses sprang up from rubble.
Sama'an constructed churches in caves in the mountainside. Today, one ofthe largest Christian sanctuaries in the Middle East is in a Muqattam open-aircave with seating for 20,000 people.
As word has spread through the Middle East about the Muqattam church, ithas drawn together evangelicals, Orthodox, and Catholics. Its pulpit hasattracted not only the Coptic Orthodox pope, but also Brother Andrew of OpenDoors ministries.
During the regular Thursday services, thousands of believers from Cairo bravethe village's pungent odors and crowd into the cavern for a night of vibrantsinging with the help of a praise choir, a modern sound system, andclosed-circuit television.
While Sama'an's sermon starts quietly, the voice of the timid priest slowlyturns into thunder. It is an Orthodox church, but the message sounds likeBilly Graham's.
The success at Muqattam mountain is not isolated. At other garbage dump villages,for example, Ezbet El Nakhl, just north of Cairo, Christians have startedliteracy programs, vocational training, and veterinary services.
Have something to add about this? See something we missed? Share your feedback here.
Our digital archives are a work in progress. Let us know if corrections need to be made.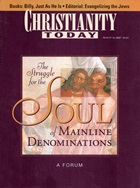 This article is from the August 11 1997 issue.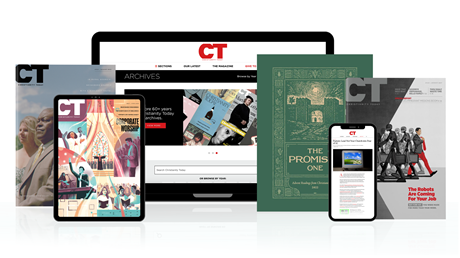 Annual & Monthly subscriptions available.
Print & Digital Issues of CT magazine
Complete access to every article on ChristianityToday.com
Unlimited access to 65+ years of CT's online archives
Member-only special issues
Subscribe
Poverty: Trash-Collector Church Salvages Cairo Village
Poverty: Trash-Collector Church Salvages Cairo Village