The great expectations of conservatives for increasing their hold over Congress sustained a stunning blow November 3. Republicans lost five seats in the House of Representatives, and in January will hold only a slim 223-to-217 majority. Republicans retained their 55-to-45 edge in the Senate.
The GOP, citing political fallout from President Clinton's sex scandal with Monica Lewinsky (CT, Oct. 26, 1998, p. 80), had high hopes of picking up as many as 40 congressional seats. But an unexpected voter backlash in the wake of Independent Counsel Kenneth Starr's report to Congress contributed to the Republicans' worst showing in 64 years by a party not holding the presidency. Not since 1934 had the President's party picked up congressional seats in an off-year election.
Despite an unprecedented push to get out the vote by the Christian Coalition, including rides to the polls, many in the Religious Right simply stayed home. The turnout of voters identifying with the Religious Right dropped 10 to 20 percent from the last election, according to numerous surveys. Further, a Christian Coalition exit poll showed the support of "religious conservatives" for Republicans dropped to 54 percent from the 1994 level of 66 percent.
"Evangelicals have good reason to be cynical about the GOP," says sociologist Christian Smith, author of the new book American Evangelicalism: Embattled and Thriving (University of Chicago Press). If the GOP does not move any of the Christian Right's issues through Congress, Smith says, the movement loses steam and its leaders lose credibility with their rank and file.
The poor showing and subsequent grumbling among Republican lawmakers spurred Speaker of the House Newt Gingrich—who had made repeated and bold predictions of congressional gains—to resign his post.
Republican governors still hold a 31-to-19 advantage, one less than before the election. Two high-profile incumbent governors supported by the Christian Right went down to defeat: Alabama's Fob James, who made a spirited defense for posting the Ten Commandments in public-school classrooms, and South Carolina's David Beasley, who had taken a stand against gambling.
State ballot measures resulted in a mixed bag for religious conservatives. By a two-to-one margin, voters in Alaska and Hawaii took a strong stand in favor of limiting marriage to one man and one woman. However, the conservatives' battle against gambling received a major setback, with voters in California, Alabama, South Carolina, and Missouri decisively favoring the expansion of legalized gambling.
FALL FROM GRACE: Four years ago, Gingrich orchestrated the Republican takeover of Congress, in which the GOP picked up a whopping 53 seats in the House and eight in the Senate.
But times have changed. Christian Coalition president Randy Tate lamented that the Republicans had no clear vision for the 1998 election. "Democrats had an agenda, and some agenda will beat no agenda every time."
Focus on the Family founder James Dobson blamed Republicans for losing nerve to pass key legislation. "They caved in on everything of importance to the pro-family and pro-life community," Dobson said.
Last spring, the House GOP created a new coalition with Religious Right groups. At a summit in May, GOP leaders formed the "Values Action Team" (VAT) in response to criticisms by Dobson that GOP leadership had failed to move pro-family issues through Congress.
Since then, VAT has brought together representatives of the Republican House leadership, members of Congress, and grassroots Religious Right organizations to coordinate lobbying strategy to push "values legislation" through Congress. The coalition has championed bills to stop partial birth abortion, give marriage tax-penalty relief, and redirect education dollars away from the bureaucracy.
VAT chair Joe Pitts, a House representative from Pennsylvania, calls the organization an example of an "inside-outside coalition" in which there are inside members of Congress linked to outside coalitions. "It helps them to target their pressure and gives outside groups timely information so that they can lobby," Pitts told CT.
VAT did not become an instant hit with GOP leadership, particularly Gingrich, but Dobson's threats caused the House leader to look for ideas to placate the Religious Right. Several members of VAT are considered rising stars of the Religious Right. Pitts says Tom Delay, the third-ranking Republican in the House, made VAT "happen when the crisis with Dobson came."
Dissatisfied with Gingrich's leadership on the "values" issues, several VAT members, including Steve Largent of Oklahoma, played key roles in Gingrich's postelection demise.
CONNECTING WITH BLACKS: Before the November election, Pitts hoped that his "inside-outside coalition" strategy would have wider application in connecting the Republicans with blacks. He, Largent, and others started a Renewal Alliance to "work unashamedly with faith-based community development leaders." Newly elected Florida governor Jeb Bush also pursued a strategy of reaching out to African-American voters.
Since the Great Depression, upwards of 90 percent of blacks have voted Democratic in some national elections. However, a recent survey by the New York Theological Seminary and Columbia University shows that only 65 percent of African-American church leaders now identify themselves as Democrats. Yet Republican attacks on Clinton seemed to many African Americans as an unfair attack on a leader who had reached out to their leaders, and they voted Democratic in this election.
Have something to add about this? See something we missed? Share your feedback here.
Our digital archives are a work in progress. Let us know if corrections need to be made.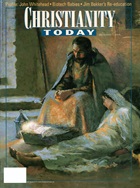 This article is from the December 7 1998 issue.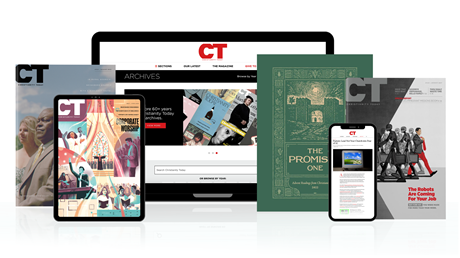 Annual & Monthly subscriptions available.
Print & Digital Issues of CT magazine
Complete access to every article on ChristianityToday.com
Unlimited access to 65+ years of CT's online archives
Member-only special issues
Subscribe
Republicans Religious Right Stunned by Voter Rebuke
Republicans Religious Right Stunned by Voter Rebuke