One year after Russia enacted a controversial law restricting religious freedom, Protestants and Roman Catholics say the measure has had a chilling effect on religious activity nationwide.
Russia's controversial law on religion, signed a year ago by President Boris Yeltsin (CT, Nov. 17, 1997, p. 66), has produced what attorney Vladimir Ryakhovsky, president of the Christian Legal Center, calls "an atmosphere of intolerance."
The law has initiated a season of religious harassment and discrimination, while official favors are visited on Russia's dominant Orthodox church and other "traditional" religions.
Although abuse most often has occurred in rural areas and Russia's remote East, religious minorities in Moscow have not been spared. Baptist, Pentecostal, Lutheran, Presbyterian, and Catholic believers—both Russian nationals and foreign missionaries—have experienced problems. There have been evictions and restrictions on teaching, publishing, and distributing literature. Church registrations have been revoked. Taxation has been excessive, and attempts to close down churches or other ministries through the courts have been implemented.
Discrimination has come mainly at the hands of local government officials, federal agents, Orthodox priests and parishioners, local police, Cossacks, Communists, nationalists, and fascists. Religious-rights attorneys in Moscow appealed to the Constitutional Court in July, citing four cases of violations.
Language in the new religion law is considered to be unconstitutional in at least 16 instances. Additionally, the law violates international human-rights standards and agreements signed by the Russian Federation.
VISA LIMITS: In June, the Ministry of Foreign Affairs implemented instructions limiting visas for foreign missionaries to a three-month maximum. The action, which had an impact only on religious workers, violated both international agreements and Russian law. Foreign religious workers and their families had to make costly trips outside the country to renew visas to comply with the new rule, which also exacted a high cost in morale and in work disruptions.
In August, the Ministry of Foreign Affairs reversed the rule and allowed missionaries again to receive one-year multiple-entry visas. The change came only after attorneys from the Institute of Religion and Law and the Christian Legal Center intervened.
LEGAL WRANGLING: A case against Pentecostal Word of Life Church in Magadan, in the far eastern part of Russia, illustrates the religious bias problems. For now, it appears that church has triumphed in court.
The district prosecutor tried to take registration and legal rights away from the church, a member of the centralized Russian Associated Evangelical Union of Christians of Evangelical Faith (Pentecostal), first legally registered in 1970, reregistered in 1989, and again in 1990 under Russia's previous religion law.
The prosecutor accused the pastor of using hypnosis to influence people who attended the church, saying the faith was "nontraditional" and only a Russian under hypnotic influence would attend a church that is not Orthodox or Muslim. Tithing was also viewed as a problem. The prosecutor concluded a "normal" person would not sacrifice 10 percent of his income to support a church.
The 400-member church was accused of destroying families and the mental health of its members. Only one case was presented as evidence in which a nonbelieving husband protested that his converted wife wanted to raise their children according to biblical principles.
In an attempt to prove that attendance at the church destroyed psychological health, the prosecutor singled out one woman in the congregation receiving treatment at a psychiatric hospital. But witnesses testified that she had a history of psychiatric treatment.
Ryakhovsky, the attorney representing the church, refuted the charges, and the prosecutor claimed he "hadn't prepared enough" and indefinitely postponed the trial. Ryakhovsky remains confident the case will not resurface.
"We're proving that we can defend religious freedom through the courts," says Anatoly Pchelintsev, director of the Institute of Religion and Law (IRL).
REOCCURRING THREATS: Another situation in Vanino, also in the far east, in Khabarovsk, faces an uncertain outcome. American Independent Baptist missionary pastor Arthur Bristol lives under almost daily threats of imprisonment or deportation.
Bristol has tried since July to pastor a small, autonomous church. Officials initially refused to register him and ordered him to leave the country, even though he possessed all required legal paperwork. Bristol came to the United States, obtained another visa, and returned to Vanino in August. Since arriving, Bristol says he has been harassed daily by local officials, who make threats, monitor phone calls, tamper with his e-mail, and force him to undergo prolonged interrogations.
Russian Christian leaders in his church are being threatened by Russian agents who have advised them to stop attending.
Vladimir Nikulnikov, director of Khabarovsk's ministry of culture and religion since the Soviet era, admits that he would like to rid the region of foreign missionaries. He equates missionaries with foreign spies trying to brainwash children with a goal of overthrowing the country.
Our digital archives are a work in progress. Let us know if corrections need to be made.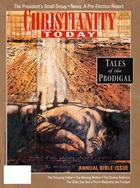 This article is from the October 26 1998 issue.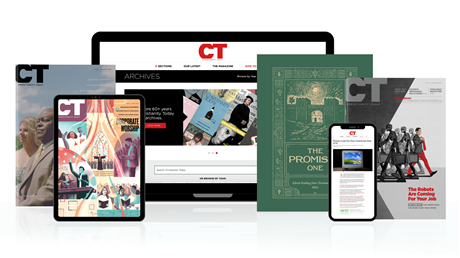 Find hope and historical insight. For a limited time, explore 60+ years of CT archives for free!
Daily devotions from Timothy Dalrymple during this pandemic.
Hundreds of theology and spiritual formation classics from Philip Yancey, Elisabeth Elliot, John Stott, and more.
Home delivery of new issues in print with access to all past issues online.
Join now and get print issues access to archive PDFs.
Turning Back the Clock
Turning Back the Clock