The International Religious Freedom Act, introduced by Sen. Don Nickles (R-Okla.), lingered near extinction as lawmakers returned last month after their summer recess.
Supporters claim that new political strategies would revive the bill to passage, while opponents declare it moribund. "The reports avidly peddled by the administration that the bill is dead are overstated," says Hudson Institute's Michael Horowitz, a key figure in the campaign against religious persecution.
The Nickles bill was introduced in March (CT, May 18, 1998, p. 20) after the U.S. House had already considered passage of the Freedom from Religious Persecution Act, commonly known as the Wolf-Specter bill after its cosponsors Rep. Frank Wolf (R.-Va.) and Sen. Arlen Specter (R.-Penn.). There had been talk of a possible merger of the two pieces of legislation (CT, Sept. 7, 1998, p. 27).
According to Senate staffers working for the Senate bill, Nickles believed that the Wolf-Specter bill's provisions for automatic sanctions against the worst persecuting countries would lead to fruitless confrontations, negative fallout on indigenous Christians and missionaries, and an America isolated from its allies. He also figured the Senate would never pass the Wolf-Specter bill.
Supporters of Wolf-Specter asserted that Nickles's alternative allowed the White House the option of doing very little in the face of religious persecution. Under the Nickles bill, the President could do as little as sending a private protest to the persecuting government.
Mistrust of the White House fueled intense resistance to watering down the sanction provisions against religious persecutors.
POORLY WRITTEN? The debate over the religious persecution bills reflects ongoing tensions between economic conservatives who favor greater free trade and social conservatives who press for better protection for global religious freedoms. Some conservative Christian leaders lament that elected officials are still caught up in a Cold War orientation, preoccupied with the military, atomic weapons, and terrorism, not religious freedom. Consequently, bills are not well crafted, nor persuasively presented. Drafters of the Nickles bill, who criticize the Wolf-Specter bill as poorly written, admit that there has not been a vigorous debate on the floor of Congress on religious persecution.
Some evangelical leaders have also felt abandoned by otherwise supportive business leaders who put profits ahead of morality. USA Engage, a business coalition of big exporters, has footed the expenses for lobbying against the religious persecution acts, including financing trips of friendly overseas religious leaders. The National Foreign Trade Council paid for a National Council of Churches delegation of Christian leaders from Pakistan, Lebanon, and Indonesia to come testify against the Wolf-Specter bill.
In July, free-trade Republican Senators Rod Grams of Minnesota and Chuck Hagel of Nebraska blocked a vote on the Nickles bill. Supporters of the Nickles bill were angered by Grams's opposition opinion piece in a Saint Paul newspaper and by what they perceived as stall tactics.
Although Grams has been supportive of evangelical concerns in other matters, Charles Colson of Prison Fellowship openly criticized him on a Focus on the Family broadcast, and Gary Bauer of the Family Research Council sent out critical mailings.
This summer, supporters of the religious persecution act met with Grams and his staff to try to patch matters up. In an emotional confrontation, Grams's chief of staff expressed her concerns over what the senator perceived as Bauer's and Colson's hardball tactics. And the lines dividing the parties have since hardened.
TRUCE DECLARED: Supporters of the Wolf-Specter bill and supporters of the Nickles bill decided that they should join forces in the uncertain atmosphere. Horowitz, who works closely with Wolf, declared a truce. "It is a shame that matters hadn't been resolved earlier, but they are on the road to resolution. The strategic objective has always been to make sure that religious persecution can't be swept aside." In a July meeting with Colson, gop Senate leader Trent Lott committed to bring the issue to a vote. But supporters also started to lay the groundwork for alternative approaches, like tacking a religious persecution bill onto a House appropriations bill.
The White House has strongly opposed any type of bill against religious persecution. At first, presidential opposition centered on the automatic sanctions of the Wolf-Specter bill. Later, according to a source close to the congressional Republican leadership, the administration shifted its most intense opposition to the Nickles bill requirement that there be an annual report on countries that discriminate against or persecute religious people. In discussions with Congress, administration officials have decried "naming names" on "a bad boy list."
Through early September, supporters of the two bills still disagreed on how to counter the administration. Steve Moffitt, assistant to Nickles, worries that "a lot of groups didn't throw their weight to the bill until August." Wolf-Specter supporters such as Focus on the Family complained that they had been kept in the dark by Nickles.
According to Senate staffers, supporters of the Nickles bill want to force the fight public so that opponents would be seen also as opponents of helping the persecuted. Otherwise, the bill may never be voted on by the full Senate before Congress's early October adjournment but be dragged out of view and killed. The bottom line for evangelicals, says Richard Cizik of the National Association of Evangelicals, is "We want something passed, not just a vote."
Have something to add about this? See something we missed? Share your feedback here.
Our digital archives are a work in progress. Let us know if corrections need to be made.
This article is from the October 5 1998 issue.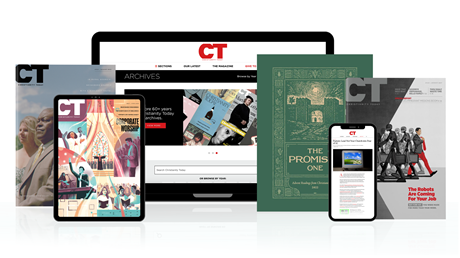 Annual & Monthly subscriptions available.
Print & Digital Issues of CT magazine
Complete access to every article on ChristianityToday.com
Unlimited access to 65+ years of CT's online archives
Member-only special issues
Subscribe
Congress: Curbing Religious Persecution Difficult
Congress: Curbing Religious Persecution Difficult