Please come with me to one of the most beautiful parts of the world. Holiday brochures promote package deals in fliers with dramatic pictures of high mountains, lush jungles, and ancient monuments.
We are headed for Thailand and will pass through countryside where the mountains soaring above the dense, green jungle are far more dramatic than anything the travel brochures can portray.
But be warned! We are about to leave the tourist trail and travel overland to Mae Sot, near the Thai border with Myanmar (Burma)*. We are headed for refugee camps where tens of thousands of innocent Karen and Karenni civilians—people groups from Myanmar, many of whom are Christian—have fled to save themselves from the ethnic cleansing being carried out by the brutal military junta.
In 1990, after decades of cruel military regimes, democratic elections were held in Myanmar, and the National League for Democracy party won with over 80 percent of the vote. The military ignored the election results, seized control, and has set up the illegitimate (and wrongly named) State Peace and Development Council (SPDC) government. Since the overturned elections, the SPDC and units from the Democratic Kayan Buddhist Army (DKBA) have systematically brutalized millions within their own country (over 2 million remain internally displaced), forcing them to seek refuge across the border in Thailand.
The SPDC has been systematically attacking villages of the Karen and Karenni people, rounding them up for forced labor and for use as human mine sweepers, killing those who do not comply or who are too weak to serve. Others are sent to relocation camps, which are little better than death camps. They believe death is inevitable from disease (there is no medical care), or from contaminated food (they claim that the Burmese authorities mix sand with the meager rice rations).
On our journey we will meet some of these people who have fled for their lives from Myanmar and now live in camps inside Thailand. You will hear how they suffered in their homelands at the hands of the SPDC and suffer still in the camps they presently inhabit.
For example, in the blackened and charred embers of what is left of their home in the Wangkha camp, you might see a group of Karen children playing, seemingly with hardly a care in the world. Around them lies a scene of devastation, dust, ash, the partial remains of broken crockery, a solitary eating bowl, and plastic bags blowing in the breeze.
On March 11, about two hundred armed men from the SPDC and DKBA attacked the camp at 1:00 a.m. A 34-year-old pregnant woman, a 7-year-old boy, and a 15-year-old girl were killed by shells fired from the military units as they ran through the camp shooting randomly and shouting that if residents failed to return to Myanmar they would be in for worse treatment in the future. Sixty people were injured in the attack, thirty of them seriously.
During another of the raids, 38-year-old MaSu was injured by shrapnel, which also destroyed her fragile home. Her neighbors in nearby homes were killed. "I don't want any more fighting, and I want to leave here and move somewhere safe with my family," she said.
The recent brutal attacks on these camps in Thailand have left thousands of Karen and Karenni civilians terrified and homeless. About 12,000 people are estimated to be living out in the jungle, having fled from their villages and/or from relocation camps. If they are caught by government troops, they believe they will be tortured and killed.
Just when we feel as devastated as the landscape, we will have one of those amazing, redeeming experiences that so often occur during visits to our suffering brothers and sisters. Displaced from their homes and living in poverty and fear in exile, we will meet many gentle, gracious people who are enduring their suffering without complaining, without bitterness, without any trace of hatred toward those who inflict such pain on them.
MaSu said, when we asked if she had any bitterness towards the perpetrators of this outrage, "I have no hate for them. I love them because I am a Christian. The Bible tells us to love our enemies, and I forgive the soldier who injured me."
When our journey is over, we will return to the comfort and security of our homes, deeply humbled and inspired, I hope, to remember Saint Paul's letter to the church at Corinth: "When one part of the body of Christ suffers, we all suffer."
*Myanmar is the name adopted by the present government. Many retain the more common designation of Burma.
The Baroness Cox is president of Christian Solidarity Worldwide, Surrey, England.
Have something to add about this? See something we missed? Share your feedback here.
Our digital archives are a work in progress. Let us know if corrections need to be made.
This article is from the October 5 1998 issue.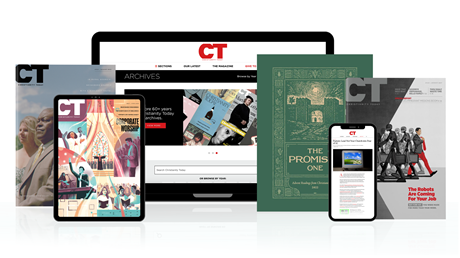 Subscribe to Christianity Today and get access to this article plus 65+ years of archives.
Home delivery of CT magazine
Complete access to articles on ChristianityToday.com
Over 120 years of magazine archives plus full access to all of CT's online archives
Subscribe Now
The Baroness Cox: The Homeless Church of Myanmar
The Baroness Cox: The Homeless Church of Myanmar