It could go down as a landmark event in church history, similar to Luther's protest at Wittenberg or King Henry VIII's headstrong decision to pull England out of the Roman church. When Deborah Lyons, in a moment of Waiting to Exhale-style rage, trashed and set fire to a $700,000 waterfront home in Florida that she discovered her husband, Henry, owned with his alleged mistress, Bernice Edwards, the stage was set for a very public reformation in the National Baptist Convention USA.
The National Baptist Convention (NBC) is the nation's largest African-American denomination, with more than 30,000 churches. But its influence is even more widespread. As Robert M. Franklin, president of the Interdenominational Theological Center (ITC) in Atlanta, wrote in Emergemagazine: "[The NBC] has had a major impact on every dimension of African-American Christianity, including our music, preaching, political activism and basic sense of autonomy." Martin Luther King Jr. preached his first sermon in a National Baptist church; Aretha Franklin sang her first solo in one. Politicians flock to NBC meetings when they want to reach the black community.
Henry J. Lyons, of course, is the former NBC president whose administration was cut short by a surreal chain of scandalous events involving money, sex, politics, race, and a justifiably ticked-off spouse who later recanted her grievance, blamed it on her own alcoholism, and faithfully stood by her husband despite the compelling evidence against him.
In July 1997, after Deborah Lyons's fiery outburst, authorities began unearthing secret bank accounts kept by her husband and a disturbing pattern of misdeeds in which he used his clout as NBC president to underwrite a surreptitious life of excess with other women.
Two months later, a movement of disgruntled ministers demanded the president's resignation at the convention's annual session in Denver. But amazingly, following speeches from a contrite Lyons and his allies, a majority of delegates voted not to remove him from office. The vote, however, could not spare the St. Petersburg preacher from his fate in the state and federal courts. He resigned his presidency in March of this year. Today Henry Lyons, 57, sits in a Florida prison, concurrently serving five and a half years on state charges of racketeering and grand theft, and four years on federal charges of fraud and tax evasion.
In September William J. Shaw, the pastor of White Rock Baptist Church in Philadelphia, beat out 10 other candidates to become the new National Baptist leader at the annual session in Tampa, Florida. Many people see Shaw, a stern-yet-gentle-looking man, as just the kind of reform-minded leader the convention needs to reclaim its place as a vital institution. After his victory, Shaw called for 40 days of prayer and fasting, and he put a halt to all non-essential spending until a financial audit could be done. "Today we begin shaping a renewed, Christ-centered convention that grounds everything we do in the preaching, teaching, and healing ministry of Jesus," Shaw told NBC members. "With God's help, our convention will stand as a powerful and respected force for good work, justice, and righteousness in the nation."
Next month, the NBC board and key delegates gather in Nashville for their mid-winter meeting. There Shaw will name his new officers and begin work to restore purpose and credibility to the NBC. It will not be easy.
The Lyons scandal has cast a shadow of suspicion and shame over the once-sturdy name of the National Baptists. The group has long been considered the king of black denominations in America, with an estimated 7 to 8.5 million members. In the wake of Henry Lyons, that figure seems preposterously inflated. Money from member churches is way down, as local pastors wait to see where the convention is heading.
The group may still face lawsuits resulting from the ex-president's financial dealings. A $2.8 million debt burdens the NBC's Nashville-based World Baptist Center headquarters, an impressive but some say impractical structure commissioned by Lyons's immediate predecessor. American Baptist College, the NBC's only educational institution, sits a block down the road in visible disrepair, another victim of the group's crippled cash flow.
Meanwhile, grassroots debates about women in the pulpit and the archaic structure of the NBC's administration bring strong murmurs of discontent among pastors and lay leaders. "The convention is more of a social club than an organization that is 'other-directed,' " says lifelong NBC member Riggins Earl, a professor of ethics at ITC. "It has so much potential to reform and rehabilitate black America, yet we get bogged down in convention politics and foolishness."
For the casual critic, it's easy to target Lyons as the root cause of the NBC's problems. But informed observers, such as Earl, know that the convention's current crisis has been brewing for a long time. This reformation, they say, is both necessary and overdue. As Franklin has suggested, Lyons may be the "wake-up call" that the National Baptists needed.
The haunted convention
This year's NBC annual session was supposed to be a sort of hometown celebration for Henry Lyons. While still president, he scheduled the event for Tampa, just across the bay from his St. Petersburg church. It should have been a glowing tribute to his first five years as the NBC head and, presumably, the site of his reelection. However, he was left to ponder the "what ifs" from his prison cell, more than 100 miles north in Ocala, while the NBC delegates selected his replacement.
Despite his absence, the specter of Lyons stubbornly hovered over the Tampa meeting. He was regularly invoked from the platform by NBC leaders in both sympathetic and disparaging terms. "[Lyons] needs our prayers," said Stewart C. Cureton, a venerable South Carolina pastor who stepped in as interim president after Lyons resigned. "In spite of the mistakes he made, he is still our brother." Cureton then decreed that buckets be passed for an offering to help defray Lyons's legal bills. After a long, awkward pause, some delegates opened their wallets; others continued to sit on them. It was just one of many uncomfortable "Lyons moments."
The lingering tragedy of the scandal, however, could not dampen the naturally exuberant spirit that National Baptists bring to an annual session. They came from all parts, not only to elect a new leader but also to "have church": for fellowship, preaching, praise, and prayer. About 40,000 of them swarmed downtown Tampa, braving the thick humidity and sporadic rains and pumping an estimated $46 million into the Tampa economy.
Electing a new NBC president is high drama by itself, but this first post-Lyons election added an even greater theatrical quality. In front of the Tampa Convention Center, dozens of men and women distributed campaign fliers, buttons, banners, and T-shirts that touted their man for president. A woman stood next to a life-size cutout of candidate Russell Awkard, the pastor of New Zion Baptist Church in Louisville, Kentucky. "The real dealis Dr. Hill!" shouted one man in a strained rhyme about candidate E. V. Hill, the prominent pastor of Mount Zion Missionary Baptist Church in Los Angeles, who played a key role in the NBC's initial pardoning of Lyons. "Richardson will bring us together!" declared another man, speaking of W. Franklyn Richardson, the progressive minister of Grace Baptist Church in Mount Vernon, New York, who lost to Lyons by a narrow margin in 1994. After that election, Richardson's supporters cried foul and filed a lawsuit, charging election fraud. The judge ultimately ruled in Lyons's favor but advised NBC members to "use the internal mechanisms [of the denomination] to resolve such disputes."
Had the judge known the stormy history of the NBC's "internal mechanisms," she might have advised the group differently.
Formed in 1895, the NBC was a consolidation of three different black Baptist conventions, each of which had grown out of smaller state and regional movements. The smaller conventions, and the churches within them, each had a distinct emphasis of ministry that they preserved after the merger. Some stressed foreign missions, primarily to Africa; others focused on Christian education and publishing. National Baptists have always been theologically conservative, emphasizing the centrality of Jesus, the Bible, and evangelism—but the independent streak that comes with being Baptist has often sparked disunity in the camp.
By 1897, major internal tension arose over how to carry out the convention's missionary goals. Of particular note was an emotional debate over cooperation with white Baptists: The majority of leaders felt a separate and independent black Baptist denomination was crucial for the progress of the race, while a minority contingent believed cooperation with whites would help advance their endeavors in foreign missions. Consequently, the smaller group broke off to form the Lott Carey Missionary Convention. In 1915, an ugly dispute over the ownership of the convention publishing house split the NBC into two national organizations—the National Baptist Convention of America (which today has about 3 million members) and today's National Baptist Convention USA.
Then in 1961, in arguably the most explosive annual session in NBC history, one minister was fatally injured by falling from a platform in a freak accident during a political fracas on the convention floor. The episode pitted progressives against traditionalists and featured an illustrious lineup of Baptist heavyweights, including civil-rights champion Martin Luther King Jr., Brooklyn pulpit master Gardner C. Taylor, and powerful NBC president J. H. Jackson. The conflict erupted around the issue of tenure. Jackson was determined to stay in power as long as possible; the followers of King and Taylor felt it was time for new blood.
"Though he had run on the platform that he would serve for two terms and step down, Jackson clung firmly to the presidency," says Sandy D. Martin, a professor of religion at the University of Georgia and the author of Black Baptists and African Missions: The Origins of a Movement. "It wasn't just the fact that he kept getting reelected, it was the tactics he allegedly employed to stay in power—parliamentary maneuvers and things of that nature. He operated from the theology that he was pastor of the convention."
Jackson, a 60-year-old Chicago preacher who had been NBC president since 1953, felt threatened by the growing popularity of the younger King and Taylor. He was also concerned about their desire to propel the NBC to the forefront of the civil-rights movement.
"Jackson felt that the best way to transform a society was for African Americans to build an economic base and to display exemplary character and conduct," explains Lewis V. Baldwin, a professor of religion at Nashville's Vanderbilt University.
Ultimately, the "Jacksonians" prevailed. But the rift in the convention was irreparable. With Cincinnati pastor L. Venchael Booth leading the way, the King and Taylor camp formed the Progressive National Baptist Convention, which today numbers 2.5 million. Jackson reigned over the NBC for another 21 years.
Throughout their history, National Baptists have contended with problems arising from a central office that is paradoxically too strong and too weak. While the president wields great power, with little accountability, the member churches are free to go or come as they please. It is the blessing and bane of black Baptist polity.
Political squabbles generally have been the driving factor behind National Baptist schisms, says Bald win, whose book There Is a Balm in Gilead: The Cultural Roots of Martin Luther King Jr.studies the 1961 split. "It's interesting that these splits have never been over substantive matters of doctrine," he says. "With a few exceptions, like the split in the Pentecostal movement, you don't find very many doctrinal splits in black-church history. They've mostly been over power politics."
Baldwin, the son of a National Baptist minister, believes African-American Christians have generally been more concerned with issues of simple survival. "You don't really have time to get engaged in doctrinal disputes when you're scrambling for power and opportunity in a society where your people are largely powerless."
Rising up
The NBC Lyons inherited had changed very little since 1961. Indeed, only one other president had occupied the office between then and when Lyons won the position in 1994.
T. J. Jemison, a dynamic Louisiana pastor who finally unseated Jackson in 1982, talked of making the NBC more progressive. Jemison, who had led a bus boycott in Baton Rouge in 1953—two years before King's historic effort in Montgomery, Alabama—stood in the tradition of civil-rights activism. Jesse Jackson had even endorsed his candidacy. Still, Jemison soon fell into the same autocratic rhythm of his predecessors. Without seeking any real assent from others, he sanctioned the construction of the $12 million NBC headquarters. And though he continued to speak the rhetoric of change, the despotic internal structure of the NBC remained decidedly intact during his tenure. When Jemison decided to step down after 12 years, several of his officers, including Lyons and Franklyn Richardson, scrambled for the position. But Lyons, arguably the most gumptious of the bunch, scrapped his way into the office. He had been scrapping all his life.
Lyons was hailed as the man who would revitalize the denomination.
Henry James Lyons was born on January 17, 1942, in Gainesville, Florida. His 17-year-old mother never married Henry's father and could not provide for her baby. Lyons was raised by his paternal grandparents, Booker and Penny Lyons. Some believe Booker, a respected deacon at Johnson Chapel Baptist Church, inspired—perhaps even pushed—Henry to become a preacher. During his high-school years Lyons was heavily involved in church work, the St. Petersburg Timesreported in a 1998 profile, but he also developed a reputation as a smooth-talking ladies' man. He became determined to rise above the modest life of his grandfather, a tile-setter.
After undergraduate work at Bethune-Cookman College in Daytona Beach, Lyons entered Atlanta's Interdenominational Theological Center in 1964. ITC, an ecumenical coalition of mostly African-American seminaries, was then on the cutting edge of black intellectual life. Lyons fit right in and eventually learned to blend the emotional, "whooping" preaching style that he had heard so much of as a boy with the approach of the erudite professors he sat under at ITC. During his years at ITC, Lyons was pastor of two small Georgia churches. He graduated from the Morehouse School of Religion in 1968.
In a 1995 Ebonymagazine interview, Lyons said his pastor told him at age 12 that he would be president of the National Baptists. "Of course, then, I had no idea what he was talking about," Lyons said. But while completing his studies at ITC, Lyons heard from God. "I received a clear mandate, orders, from God himself," he told Ebony. "He let me know I was to lead this organization. He led me to Isaiah 62:10, 'Go through the gates … gather out the stones … lift up [a] standard for the people.' Those words burned in my heart. And then it all came into focus."
In 1971, Lyons accepted a job as academic dean of Cincinnati Baptist Bible College and Seminary, a historically black school founded in 1920. A year later, he received a call as pastor of Bethel Metropolitan Baptist Church in St. Petersburg; it was larger and more middle class than his previous Georgia congregations. Lyons, though only 30, took charge: He initiated a variety of projects, including an expansion of the Christian-education program and the construction of a new building in 1981. At times, however, his energy and creativity seemed out of sync with reality. According to the St. Petersburg Times, for every completed project, many others languished.
Still, Lyons was a smart, charismatic figure who usually made a positive impression on others—especially church audiences. He cultivated a reputation as an electrifying preacher, both at home and nationally. In 1982 he became president of the Florida General Baptist Convention. Finally, at age 52, he won the NBC's top job.
Like Jemison before him, Lyons was hailed as a man who would revitalize the denomination. In fact, Lyons made several promising moves. He set an agenda that touted radical changes in the traditionally top-down leadership of the denomination. He pledged to make the NBC a more prominent player in the African-American community's quest for economic opportunity. He spoke of making missions, evangelism, and education top priorities. He also committed to overhauling the NBC's financial operations, giving it a workable budget and providing insurance and pension plans for the convention's pastors, many of whom take out dual memberships with the American Baptists or Southern Baptists to secure better benefits.
For a time, it seemed Lyons would make good on his promises. He increased the NBC's giving to black colleges. And under his watch, the debt on the Nashville headquarters building was reduced from $6 million to $2.8 million, say NBC officials.
"He was out front on a lot of positive things," says Olin P. Moyd, pastor of Mount Lebanon Baptist Church in Baltimore and a leading theologian in the NBC. Moyd believes Lyons, in addition to improving the denomination's financial picture, also strengthened the NBC's spiritual life. Lyons launched Trusted Partners, an NBC version of Promise Keepers that helps black men become better husbands and fathers; pioneered the NBC's national prison ministry; and expanded the denomination's evangelistic outreach during its annual convention. "He made changes that in creased the mood of worship during the annual sessions," Moyd says. "It was his idea to end the sessions with baptisms and Communion. Those things have added a spiritual fervor in the life of the convention."
But not all was right in Lyons's life. While he did the business of the convention, the preacher was also running a more lucrative business on the side. An NBC source says the president draws a generous salary (not to mention perks such as stretch- limousine rides, paid travel, and Secret Service-style bodyguards). Lyons supplemented that with underhanded ventures that exploited the power of his position.
Betraying the faithful
We now know that Lyons swindled more than $4 million from companies that sought to market life insurance, cemetery plots, and credit cards to the NBC's constituents. Lyons, with the help of NBC employee Bernice Edwards (who was already on probation for embezzling money from a Milwaukee school) and other aides, misled the companies by promising an 8.5 million-member mailing list that didn't exist. In 1995, Lyons initiated an effort to solicit church membership rolls from NBC pastors, but the ministers did not cooperate.
Retired Detroit pastor Anthony Campbell recalls receiving the solicitation letter from the national office. He immediately knew what was going on. "Lyons had franchised the National Baptist name, and now they wanted him to deliver some names," he remembers thinking. But a local Baptist pastor is not required to give a membership list to anyone other than a member, Campbell says. "I wrote him and respectfully said, 'I cannot send you our list. It is not permissible under our polity.' "
Desperate to deliver on his promise, Lyons had aides compile a bogus list, using a computer program that contained telephone numbers and addresses from around the country.
Lyons took the money earned from the fraudulent lists to buy real estate, cars, and lavish gifts for himself, Edwards, and other women.
The NBC's leader also received a donation of more than $200,000 from the Anti-Defamation League of B'nai B'rith to rebuild burned black churches in the South. But instead of distributing the money, as he had promised, prosecutors said Lyons deposited $60,000 into a savings account, gave $12,000 to his wife, and spent part of it to redecorate his house and pay off bills.
Lyons was found guilty of racketeering. After his conviction, he explained his "mistakes" to Connie Chung on ABC's 20/20: "Being so busy, moving so fast, I delegated a lot of responsibility that I personally should have taken responsibility for myself. I just didn't take, in many areas, this job serious enough." He resigned the day after the broadcast.
Bernice Edwards was acquitted of racketeering charges, but pleaded guilty to tax evasion. In October, she was sentenced to 21 months in prison for failing to pay taxes on more than $500,000 she received while working for the NBC.
The trial also shined an unwanted spotlight on Lyons's extramarital affairs. Both Lyons and Edwards steadfastly denied a romantic relationship, even though they had secretly shared a home and often traveled together on NBC business. Lyons does admit to affairs with Brenda Harris, whom he had hired in 1995 to organize NBC meetings, and Bonita Henderson, his onetime administrative assistant. (The trial showed that both Harris and Henderson played supporting roles in the mailing-list scheme.) It was also revealed that Lyons has been married twice before, even though he indicated on the license for his marriage to Deborah that it was his first.
Deborah Lyons—sentenced to five years of probation for arson—stood resolutely by her man. During the month-long trial, as a string of witnesses took the stand to tell of her husband's sordid relations with other women, Mrs. Lyons sat motionless behind him. Though she usually had family and friends beside her, she looked profoundly alone. Some days she sat, head down, reading from her Bible.
Henry Lyons met Deborah Manuel in Cincinnati, while he worked at the Baptist Bible College. They married on June 1, 1972. Lyons adopted Deborah's son and a daughter, both born while she was a teenager. In 1975, the couple had a daughter together.
Mrs. Lyons, 51, has always been a hard worker. She earned both her bachelor's and master's degrees while raising three children. From the beginning, she was integrally involved at Bethel Metropolitan Baptist. She helped with the choir, counseled those in need, and, according to a Bethel member, continues to lead the church's youth ministries. Until shortly after the scandal emerged, she was also manager of a youth-training program in St. Petersburg. But her busyness belied her personal struggles. At the 1997 annual session in Denver, where Lyons faced his first major challenge after the revelation of his misdeeds, she addressed the convention: "I've never told this to anybody and nobody but my family knows this, but I'm a recovering alcoholic." She said she was drinking when she set the infamous fire, and basically took responsibility for the whole debacle. Her self-abasing confession may have been the thing that convinced delegates not to remove Lyons from office.
In a remarkable testament of strength (or perhaps defiance), Deborah Lyons attended this year's annual session in Tampa, despite her husband's absence. Mrs. Lyons declined an interview request from Christianity Today, saying she does not grant interviews without her husband's consent.
So far, her most candid public comments about the scandal happened on 20/20. "I have always trusted my husband. I have always believed in him," she told Connie Chung. "The only difference now is that I believe with open eyes."
She also alluded to the racial dynamic that has attended her husband's problems: "The media has morally lynched him in indicating that he has not been a good husband, that he has not been a good father, that he has not been a good pastor."
From the beginning, Lyons and his supporters have blamed racism for the way the embattled leader had been treated in the media and legal system. Even E. V. Hill, known for his friendships with white conservative Christians like Jerry Falwell and James Dobson, cited racism as a factor. "I believe, and a whole lot of people believe, that Dr. Lyons did not get a fair trial," Hill told reporters in Tampa.
On 20/20, Hill took his suspicions even farther: "I believe that there is a conspiracy in this country to eliminate national, black male leadership. And I believe, gradually, they have just about knocked them all down."
More than anything, the assertions of racism have highlighted the lingering feelings of pain and mistrust that many African Americans feel toward whites in a nation stained with an ugly racial history. Sadly, these feelings seem to be equally strong in the church.
"I think when you're black in America and something adverse happens to another black individual or group, you always have to consider the factor of race," says the University of Georgia's Sandy Martin, "that even though this person may be guilty, maybe he's being punished beyond what a white person would endure. Certainly there's the sense that the media is always only too happy to point out the faults of black people."
"The comment that gets made lots of times is that Henry Lyons was convicted of stealing from whitepeople, not from this convention itself," says Cheryl Townsend Gilkes, a sociologist at Colby College in Maine and an assistant pastor at Union Baptist Church in Cambridge, Massachusetts. "That fact is not lost on a lot of people, though it's still no excuse."
Still, many believe Lyons sought to exploit the racial dynamic in the interest of self-preservation. "I think Lyons' supporters successfully appealed to the redemption tradition in Black culture," ITC's Robert Franklin observed in Emerge. "This is the practice of extending a pardon to leaders who have made missteps, admitted their errors and tried to rehabilitate themselves. All the better if the leader is scandalized by the White establishment. Extending forgiveness becomes a way to defy White America."
Martin adds that even though blacks do often face unfair challenges in society, that is no reason for them to lower their own standards. "As a people, we have to take note of the injustices and say, OK, because the climate is such, we have to make doubly sure that those who are representing us are at least honorable."
Election daze
Even in September, central Florida can be stifling. The humidity withered the feathers on the women's fancy hats and turned the men's fine suits into tailored sponges, but the tropical climate could not slow the masses of National Baptists from taking care of election business. The morning of the election, they were out in force, forming two-hour lines to register and cast their ballots. Officials say the NBC spent about $100,000 on computerized balloting equipment to ensure a fair vote. The magnitude of this election was clear.
The leading candidates spared no expense. Most passed out fliers and buttons. Several used hotel conference rooms for their campaign offices. Shaw purchased commercial spots on local television and a billboard along a road into downtown Tampa. At a pre-election rally for Richardson, 2,000 people crowded into a lavish hotel banquet hall, as a 100-member choir flooded the air with rousing hallelujahs. Two large-screen projection TVs beamed live footage of Richardson and his wife entering the hotel, rock-star style, then finally emerging through the doors of the banquet hall to deafening applause and pep-rally chants of "Richardson! Richardson!"
To pay for the pageantry, many candidates took up offerings at their rallies—with astonishing results. Richardson's campaign raised $60,000 in 20 minutes; Hill's, with a crowd a third the size, did $50,000 in the same time.
There was Christian fellowship and plenty of preaching at this year's NBC meeting, but the politics seemed to overwhelm the religious activity. Indeed, an afternoon forum for the 11 presidential candidates drew larger crowds than most of the worship services and workshops.
Hill, Richardson, and Shaw had already emerged months earlier as the front runners. Each man seemed to represent a different aspect of the political spectrum: Hill, the old-school traditionalist; Richardson, at 50 (relatively green for NBC leadership), the young radical reformer; and Shaw, the business-minded pragmatist. While both Richardson and Shaw spoke of reforming the structure of the presidency and convention, Hill insisted that the president's executive authority remain intact. "I will not be president of nothing," he said.
At a political rally for Hill, a handsome man held his shy young daughter and introduced himself to me. "Hello. I'm Derek Lyons, and this is Dr. Lyons's granddaughter." Derek, 36, was at the annual session with his family, supporting Hill. I asked how his father was doing. Reports had recently circulated that Lyons was extremely ill with tuberculosis and was seeking an early release from prison—which the judge had denied.
"With few exceptions, you don't find very many doctrinal splits in black church history. They've mostly been over power politics." —Lewis Baldwin
"My father is doing fine," the younger Lyons said. "They are treating him for the TB, and he's gone from 185 to 135 pounds, but his spirit is very high. Since he's been incarcerated, he's saved well over 350 souls, and he's helping a lot of young black men who are incarcerated."
Like Hill, Derek believes his father's trial was unfair. "At first I was very angry with the way people were taking everything the media said and just running with it," he said. "I do not judge my father. I don't know everything that took place. What I do know is that I love him, and there are a lot of people out there in the convention that love him."
Banking on that continuing support, Lyons sent a handwritten letter to the convention voicing his endorsement of Hill for president.
Though Hill, 66, continues to be one of the most accomplished and inspiring preachers in the nation, the visionary zeal of Richardson and Shaw made Hill's candidacy look flat and uninspired. What's more, with his outspoken support for Lyons, the grand old preacher seemed out of step with where the NBC should go. For all their love of pomp and ceremony during their annual sessions, this year the National Baptists seemed eager to distance themselves from the shadow of Henry Lyons.
Richardson's record as the second-place finisher in the last election had many believing he was the man to beat. He called the presidential structure "flawed" and "imperialistic" and said he would appoint a full-time comptroller to handle fiscal matters. Richardson also promised to end the days when board members could serve for a lifetime. "We've got to decide that we will learn from our mistakes," he told the enthusiastic audience at the candidates' forum, "that we will not put forward doing things like we have done them in the past."
Shaw, former president of the Pennsylvania Baptist State Convention, came in third behind Lyons and Richardson in the 1994 contest. His campaign acronym, VISA, heralded "Vision, Integrity, Structure, and Accountability." At the forum, Shaw introduced the five men who would serve on his cabinet, hailing the virtues of teamwork and balance. "I believe that the power of the presidency is multiplied when it is shared," he said.
In a move that had people talking long after the forum, Shaw suggested that the NBC had failed to put God in charge at the annual sessions. Pointing at the banner for the convention, draped high above the stage, he noted names of the denomination, its president and its general secretary. "But in all the years I've been coming, I haven't seen the name of Jesus on the banner." The crowd roared. "If we gather inhis name, we ought not be ashamed to gather under his name and his name ought to be bigger than our names."
In the end, a plurality of the NBC's voters agreed with Shaw's vision. He received 3,694 votes from a possible 9,813 delegates. Richardson was an even closer second than before, with 3,451. Hill was a distant third, with 2,097.
Hill, as he had said he would for whoever won, came forward to pledge his support for Shaw's presidency. "We will now close ranks and fight the devil and win for Christ," he said, as he gripped Shaw's hand. "Congratulations."
A long walk to reform
William Shaw has serious work ahead of him. In addition to helping his denomination overcome the legacy of Lyons, he must lead an increasing number of NBC faithful who are looking for real change. Many remember that even Lyons ran under the mantle of reform. Can Shaw stick to his agenda of vision, integrity, structure, and accountability? Many NBC observers seem to think so.
"In William Shaw, they've elected a man of high integrity, of keen intellect, and a man with an established record of building a state convention," says Lewis Baldwin. "He will turn the convention in a new direction."
"President Shaw has a wonderful perspective both on traditions and on innovations," says Colby's Gilkes, who this year is a fellow at Yale University's Institute for the Advanced Study of Religion. "He will galvanize and build on the positives and also redirect the convention in a way that addresses the growing biblical spirituality going on throughout the African-American church." Shaw, who turns 66 this month, seems to have embodied his motto of VISA in his everyday experience: He's been married to his wife, Camellia, for 42 years and has been the pastor of White Rock Baptist Church for 43.
"I think there's a willingness, a real spirit of 'want to do' within the convention now," Shaw told me a month after his election. "I think there is an earnest desire to be healed of what we've gone through and to have that healing express itself both in restructuring and in restructuring around something that's positively related to our faith."
Shaw plans to strengthen the NBC's finances by developing a centralized system of budgeting and accountability. He also hopes to arrive at a more accurate count of the NBC's membership by bringing in a professional statistician. He doesn't embrace the 8.5 million figure, but he realizes there are many methods for calculating the numbers. Shaw said many churches that are members of regional NBC-affiliated conventions are not even aware of their relationship to the larger national body.
One thing Shaw said he will not do is sell the NBC's membership lists for profit. Shaw believes the NBC has become too cozy with the corporate world and will work to create a greater distance. In fact, he said he has already turned away a number of corporations hoping to gain access to NBC churches.
An NBC president is limited to a total of two five-year terms, a system instituted under Jemison. Shaw said he may limit terms even more: "[The president] needs to be held accountable. Don't give him 10 years to do whatever he wishes, and then discover at the end of 10 years that you're no closer to where you wanted to be than before."
Shaw was among the pastors who advocated removing Lyons from office. Was he surprised by the NBC board's decision to keep the fallen leader in office after the scandal broke?
"I think the board missed the boat on that, in that it possibly could have saved both Dr. Lyons and the convention from a lot of damage," he said. "My request was that he step aside. And if he didn't step aside, then let the board ask him to step aside until they could do a thorough investigation, and thus be fair to him and fair to the body. I think that was the responsible thing to do from within the faith perspective and from within our own sense of denominational polity."
Shaw realizes there is still strong support for Lyons in the denomination. But he doesn't think the group should continue collecting money for his legal bills. "We need to find constructive ways to direct that support, so that it will be beneficial for both Dr. Lyons and the convention." Shaw hopes the Lyons fiasco can ultimately be redeemed. The scandal, he said, may provide the NBC with "the opportunity to put itself in the mode where it can't get into that kind of situation again. … In that sense, here is where possible good can come out of what was a tragic situation."
Silenced voices
A recurring theme in the recent National Baptist crisis has been the peculiar idea of Henry Lyons as a rescuer of the NBC. As I spoke to various National Baptist leaders and observers, time after time, that grand irony kept creeping up: Without his misbehavior, the convention would not be taking such a hard look at itself—and, hence, would not be moving in a direction of needed change.
At the center of it all is Lyons—a gifted preacher/entrepreneur whose avarice and ambition collided with a too-powerful religious position and its medieval absence of accountability.
"What really breaks my heart is that Henry Lyons became a victim of the convention itself," says ITC's Riggins Earl. "The convention victimized Lyons in the sense that it gave him unlimited power, as it has done for all of its presidents. Instead of his supporters calling him into check, they became his cheering section. Meanwhile, he continued to get progressively intoxicated with power."
The church is made up of people who are being refined by God. As the Lyons saga demonstrates, the refining process is not always pretty.
According to Martin, the unlimited power granted many ministers in African-American churches may have its roots in Africa, where the religious leader also wielded enormous influence. Then during slavery, when blacks had little to no freedom, the community vicariously handed over power to the religious leader, who was most likely the only one able to read or to have information about things going on beyond the plantation.
Baldwin agrees: "African Americans attach a great deal of significance to the role of the preacher because, historically, that was the only profession open to them on a wide scale."
He adds that the preacher was significant not only as a spiritual leader, but as a political leader. "In the period of Reconstruction, when African Americans got the right to vote in the South, many of the officials elected to public office were preachers. And this was also seen in the civil-rights movement, as clergy were the pivotal figures in the movement."
The problem with this model, he observes, is that it is typically a male-dominated, charismatic leadership that shuts out women and gives little voice to the laity. Indeed, aspects of this can be seen throughout the Lyons case. In particular, the scandal has shed disturbing light on the status of women within many African-American churches. Lyons's affairs with coworkers raises troubling questions about power relationships and abuses of the pastoral role. Even worse, the humiliation of Deborah Lyons in the wake of her husband's infidelities—and her suspiciously abrupt turnaround—underscore the insult and mistreatment that women often accept for the benefit of the roguish men they love.
One of the main issues confronting the NBC as it forges ahead is the role of women in ministry. Though many men would acknowledge that women have been a backbone of the church's fundraising and Christian education, it's not as easy for them to see women in roles of leadership from the pulpit.
With a growing number of women heeding the call to become preachers, the conservative core of the NBC is feeling increasing tension over the matter. "The issue of who preaches is not a convention issue," Franklyn Richardson told me. "It is a local congregational issue. The convention is not a convention of preachers. It is a convention of churches. And we are under obligation to accept whoever the local congregation sends. There have been women pastors in the National Baptist Convention the last 40 years. So I don't think it's necessarily a divisive conversation. I just think it's a conversation because, more and more across the country, women are becoming pastors and ministers in National Baptist churches."
Prathia Hall, pastor of Philadelphia's Mount Sharon Baptist (a Progressive National Baptist congregation), believes the Lyons scandal may have taken a different course had the NBC's history been kinder to women.
"I think it would have been more difficult for Henry Lyons to happen if women had a stronger voice within the convention," she says. "I think the loss of the strong voice of women in the convention was a severe loss that would have helped raise the consciousness on issues of integrity, financial accountability, and all of those things."
Hall points to an incident in the late 1930s where the NBC's female leaders—a traditionally strong voice for moral integrity within the denomination—were summarily silenced by then-president L. K. Williams over a political dispute. She notes that one of Lyons's first actions as president was removing the reigning Women's Auxiliary president and replacing her with a woman of his choice. Lyons also eliminated the Spiritual Life Unit, the commission of women clergy within the convention, which had begun in 1984.
"From that point on, the voice of moral critique was greatly diminished. And it was kind of an important internal self-critique of the denomination," she says. "When that kind of structure is weakened or eliminated, then you lose a valuable part of your organization."
Hall, who is also a visiting professor at ITC, says the issue is much bigger than just permitting women to be preachers. "My concern," she says, "is if we really want to save the convention and move it so that it regains and carries on its position of national leadership into this next century, then the issue, not just of women clergy but of the role and participation of women in the life of the whole convention, has to be examined. Historically, women have not been the only source of historical critique, but they have been a critical source."
It's a subject that William Shaw and the convention at large must confront if they are to move beyond Henry Lyons.
The future
At 38, Matthew V. Johnson was the youngest man to run for NBC president this year. In a field of 10 other candidates, where the leading contenders were influential pastors spending big money, he chose not to campaign. It showed in the end: he finished next-to-last with 25 votes, out of nearly 10,000. Some people said he wasn't serious about winning; Johnson says he was—but on his own terms.
"I was a little uncomfortable with the way the campaigns were being run," he says. "I thought that the amount of money that it cost to run a campaign was ridiculous, when there's a building that needs to be paid for, and when there's a college that's falling apart. I have a problem with that."
Johnson is a bit of a maverick in the world of National Baptists. A dashing, articulate man with a University of Chicago Ph.D. and a healthy self-confidence (his critics call it arrogance), Johnson is the pastor of Manasseh Baptist Church in Greensboro, North Carolina, and the chairman of the religion department at Livingstone College, a small, historically black school in nearby Salisbury.
He has gained a reputation as one of the harshest of Lyons's critics. Johnson circulated a newsletter among convention pastors more than a year before the Lyons scandal, warning of the NBC president's character deficiencies. He spoke from personal knowledge.
"I was Henry's campaign manager until 1993, when I left him because he was corrupt," he says matter-of-factly.
Johnson's break with Lyons came a full year before the man's election. Even so, says Johnson, the former president's campaign was mainly built around his vision. The platform of progressive initiatives? "That was mine." The bold talk of economic empowerment for African Americans and reaching out to imprisoned black males? "I was the one who wrote all of Lyons's campaign literature. That was not his vision then. It was mine."
He met Lyons in the late 1980s, when Johnson was just beginning full-time ministry in the NBC. The two became fast friends, recognizing how they could help each other achieve their goals.
Lyons was a good man early on, says Johnson. Unlike many senior National Baptist leaders, he was open to listening to someone younger. In fact, one of his first moves as president was to launch the Young Pastors & Ministers Department, a special division of the denomination designed to channel and encourage the energies of NBC leaders who are 45 and younger.
But eventually, Johnson detected inconsistencies in his friend's behavior. "He just didn't operate on the up and up," he says. "He would change his stories in the middle of statements, and leave his people looking dishonest. Anything to cover himself when he made blunders. I just knew once he got into office that, with that kind of unlimited power, he was going to hang himself. I remember telling my wife that Henry is a liar and that he was going to leave somebody holding the bag, and it wasn't going to be me."
Though he is encouraged by Shaw's election as president, Johnson is concerned that all the talk of reforming the NBC's structure may be just a smokescreen for not dealing with urgent matters facing the African-American church and community.
"I really think we run the risk of so concentrating on infrastructure that it becomes just another instrument of evasion from our larger responsibilities and the real challenges that we face as a religious denomination—reaching and empowering a suffering people. Instead, I fear we end up using the issue of infrastructure and accountability, and all those new buzz words that we collected with the media hype around Henry, as more excuses for do-nothingism."
Sandy Martin concurs, but adds that the Lyons saga carries a significance that transcends the African-American community.
"Henry Lyons is a wake-up call for the black church, but it's something that other Christians should take note of as well," he says. "American Christianity, in general, has lost its focus. We've gotten so caught up in customs and practices and wanting to force everyone to live the way we live that we've lost our spiritual edge."
An event like the Lyons scandal, says Martin, should make the church reexamine its true mission. "I'm not one who believes the church can do it all, but I do believe the church has an obligation to serve as a conscience and to be an example to the larger society."
In a way, then, the plight of the National Baptists could be a parable for the wider church—and the world. The greed and pride and broken lives that marked the Lyons debacle may be nothing more than our own humanity played out in Shakespearean fashion on the national stage.
Ultimately, it may be another chance for us to share with the world one of our best-kept secrets: That despite our tendency for holy posturing, the church is made up of flesh-and-blood people, grappling with a depraved nature, who are being refined through the Spirit of God. Unfortunately, as the Lyons saga so vividly demonstrates, that refining process is not always pretty.
Like many NBC insiders, Olin Moyd believes his denomination will be better off as a result of the shakeup: "The good news is that the National Baptist Convention did not go under with all of this scandal. We still hung together. So I think the Lord is doing something among us, and we have a great opportunity now to move forward and to regain our place back in the sun before the world."
Henry Lyons photo by Cherie Diez/St. Petersburg Times
Have something to add about this? See something we missed? Share your feedback here.
Our digital archives are a work in progress. Let us know if corrections need to be made.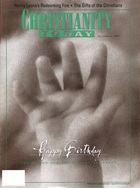 This article is from the December 6 1999 issue.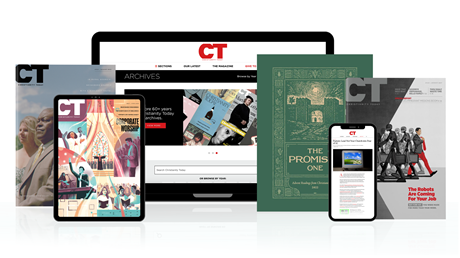 Annual & Monthly subscriptions available.
Print & Digital Issues of CT magazine
Complete access to every article on ChristianityToday.com
Unlimited access to 65+ years of CT's online archives
Member-only special issues
Subscribe
Redeeming Fire
Redeeming Fire