Give, and it shall be given unto you; good measure, pressed down, and shaken together, and running over, shall men give into your bosom. For with the same measure that ye mete withal it shall be measured to you again.
—Luke 6:38, KJV
Go to now, ye rich men, weep and howl for your miseries that shall come upon you. Your riches are corrupted, and your garments are motheaten. Your gold and silver is cankered; and the rust of them shall be a witness against you, and shall eat your flesh as it were fire. Ye have heaped treasure together for the last days. Behold, the hire of the labourers who have reaped down your fields, which is of you kept back by fraud, crieth: and the cries of them which have reaped are entered into the ears of the Lord of sabaoth.
—James 5:1-4, KJV
Greater Ministries bases its "Faith Promises Program" on two key scriptural passages, Luke 6:38 and James 5:1-4. Followers believe the Lukan verse, "Give and it will be given unto you," guarantees that donors will receive twice as much money back as contributed. And they take James's warning that "Your gold and silver is cankered, and the rust of them shall be a witness against you," to be prophesying an "end-time transfer of wealth" from the unidentified "heathen" to God's specially chosen followers, particularly those organized under the Greater Ministries banner.
This exegesis does not much impress Wayne Grudem, professor and department chair of biblical and systematic theology at Trinity Evangelical Divinity School in Deerfield, Illinois.
Grudem told CT that "it will be given" only implies that God is the giver and does not specify what the blessings are or when they will be given. "Are they spiritual or material blessings?'" Grudem asks. "Are they given now or in the age to come? That's up to God to decide." Grudem says the verse gives no justification for a promise of material blessings here and now, in every case, without exception.
He is similarly unimpressed with the Greater Ministries approach to James 5. In a newsletter, founder Gerald Payne rephrased the text of verse 3, "Ye have heaped treasure together for the last days," as "Ye have heaped a treasure for a Christian collection for the last days," based on reading the word together to mean "specifically a Christian meeting."
Grudem scoffs at this wordplay, judging it as nonsense. "There is no word meaning together in the Greek text, or any implication of a Christian assembly," he says. "The word in question means 'to store up treasure.' When they claim the wealth will be transferred to some specific group (like themselves), they are reading something into the text that just isn't there." Further, Grudem asserts, "the phrase 'for the last days' is a King James mistranslation of the Greek, which more accurately reads 'in the last days.' "
Grudem is no more sympathetic to Greater Ministries' take on the archaic term canker. "The Greek words for cankered (KJV) and rust have no meanings even remotely like the sense of their reading of 'to send down' or transfer."
Grudem is troubled by such idiosyncratic readings. "These are not just innocent errors in interpretation," he says. "They are distorting the Word of God for their own personal gain. They are like the false teachers in 2 Peter 2:3: 'In their greed, they will exploit you with false words.' "
Have something to add about this? See something we missed? Share your feedback here.
Our digital archives are a work in progress. Let us know if corrections need to be made.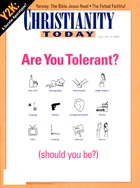 This article is from the January 11 1999 issue.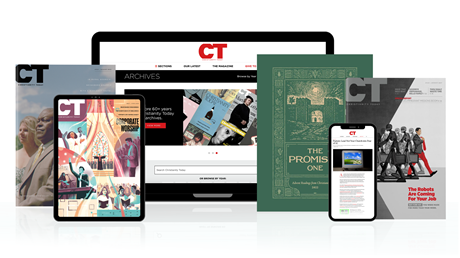 Subscribe to Christianity Today and get access to this article plus 65+ years of archives.
Home delivery of CT magazine
Complete access to articles on ChristianityToday.com
Over 120 years of magazine archives plus full access to all of CT's online archives
Subscribe Now
Investigative Report: It's not in the Greek Does Greater Ministries Misuse Scripture?
Investigative Report: It's not in the Greek Does ...