Q: I grew up hearing about the "age of accountability." What is the biblical basis for that principle?
—Randy Bishop, Lombard, Illinois
A: This term refers to the time when individuals become mature enough to be morally responsible for their acts and consciously responsive to God's grace. The term is not found in the Bible, but (like worshiping on Sunday) it is inferred from various Scriptures that seem to speak to the early spiritual consciousness of children and their accountability before God.
Deuteronomy 1:37-40 speaks of God's judgment on the children of Israel who were excluded from the Promised Land because of their rebellion. In this context the Lord says: "And the little ones that you said would be taken captive, your children who do not yet know good from bad—they will enter the land" (NIV). This does not mean that these children were innocent; they were included in the provision God made for the Day of Atonement. But their level of accountability was directly related to their moral awareness. We gain further insight into how God deals with children through the example of the young boy Samuel. When the Lord first speaks to him, he mistakes the voice of God for that of Eli for, we are told, "Samuel did not yet know the Lord" (1 Sam. 3:7). With Jeremiah, God's call came even before he was born, but his response was after he had grown to become an understanding child (Jer. 1:4-7). In the New Testament, we are told that Jesus himself "grew in wisdom and stature, and in favor with God and men" (Luke 2:52).
Some Christians have based their teaching about the age of accountability on Jesus' encounter with the teachers of the Law when he was 12 years old. Doubtless, this was an important moment in Jesus' development, perhaps his bar mitzvah when, as a Jewish young man, he would be recognized as fully responsible to participate in the worship of the community. But there is no reason to assume that 12 is the proper age of accountability for all young people any more than we should think that 30 is the requisite age for baptism.
Given the paucity of biblical references on the matter, Christians have differed on the fitting age for full initiation into the life of the church. For those who practice infant baptism, this is a question of when confirmation and first Communion should be received. Thomas Aquinas thought that this experience should be postponed until "the age of discretion," which the Council of Trent located between the ages of 7 and 12. Puritans required children baptized in infancy to "own the covenant" at an "accountable age" and generally forbade admitting children to Communion before the age of 14. The Book of Common Prayer requires baptized infants to be instructed in the Christian faith as soon as they "shall be able to learn."
For those who hold that baptism should be reserved for believers only, the "age of accountability" is important for determining when one is capable of truly repenting and embracing Christ in wholehearted discipleship. Historically, most churches that practice believers' baptism have emphasized the adult character of this decision, making baptism a postpuberty rite. In some baptistic circles, however, the age for baptism has steadily declined so that many churches are practicing a kind of "toddler baptism" with little theological or biblical warrant.
The "age of accountability" raises several important spiritual and pastoral concerns: First, we should not impose an arbitrary "age of accountability." God works sovereignly in the lives of all persons made in his image. Parents and pastors should be sensitive and prayerful in dealing with each child individually, encouraging every evident "step toward Jesus," while never manipulating for premature decisions.
Second, children, no less than adults, are sinners in need of a Savior. The orthodox doctrine of original sin cannot be squared with the modern myth of infant innocence. While it is right to call children to faith and repentance in Christ, we should respect the mystery of how the Holy Spirit draws each child of God to the Father. Infants who die before the age of accountability are in the hands of a holy and loving God. The Bible nowhere teaches infant damnation, and we can believe that God's election of grace extends to those "who are incapable of being outwardly called by the ministry of the Word" (Westminster Confession, 10.3).
Third, we need to develop a proper theology of children. Regardless of the debate over infant baptism, the Bible teaches that the children of believing parents do stand in a special providential relationship to the people and promises of God (1 Cor. 7:14). John Tombes, a seventeenth-century Baptist, spoke of the privileged status of such children who are "born in the bosom of the church, of godly parents, who by prayers, instruction, and example, will undoubtedly educate them in the true faith of Christ."
Timothy George is dean of Beeson Divinity School, Samford University, and senior adviser at Christianity Today.
Have something to add about this? See something we missed? Share your feedback here.
Our digital archives are a work in progress. Let us know if corrections need to be made.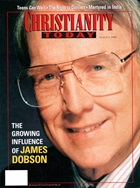 This article is from the March 1 1999 issue.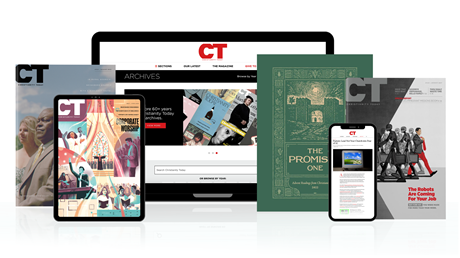 Annual & Monthly subscriptions available.
Print & Digital Issues of CT magazine
Complete access to every article on ChristianityToday.com
Unlimited access to 65+ years of CT's online archives
Member-only special issues
Subscribe
You Must Be Born Again—but at What Age?
You Must Be Born Again—but at What Age?