Melba Zavala Huete cranks the hand pump, and water streams from a plastic pipe onto her grove of coffee bushes. They flourish across from a verdant patch of cucumbers, radishes, carrots, and greens, all organic. Not only will these crops be healthier for her family; they fetch twice the market price of those grown with pesticides and fertilizers.
Sculpted rows along the sloping field save precious topsoil and moisture. Neighbors may burn their land, but Zavala will not. She knows that kills the soil's beneficial microbes.
"Before, we ate chemical-laced food that was bad for you," Zavala says. "Before, we didn't know anything about these things until they came to show us."
They are evangelicals from a nearby town whose pastor's vision for ministry stretches beyond sharing the gospel with the community. As pastor of Light and Life Assembly of God in Condega, Nicaragua, Uriel Tercero aims not only to evangelize his neighbors, but also to teach them to improve their lives. Since the early 1990s, Tercero has directed his church's social outreach in a farming region near Nicaragua's border with Honduras.
Tercero, himself from a farming family, says he has watched traditional crop-raising practices such as field-burning damage the land and, with it, livelihoods. Most in Nicaragua—the Western hemisphere's second-poorest country—live off the land.
Tercero suspected much of the area's poverty resulted from bad farming methods. "This is a way to show we're here to change not only the spiritual but also other aspects of life," he says. "We wanted to start with [teaching] church leaders and pastors, so that then it can go to the rest of the community."
So with no more funding than Light and Life's offering box, he decided to do his part to help. He began with a Bible study for 22 pastors and leaders from area churches. Then he began to share with them what he knew about modern cultivation. But Tercero's new ways challenged centuries-old ideas about farming. He had no budget for seeds to entice skeptics to give it a chance. The area had suffered under 10 years of Sandinista rule; to many in his church, his talk of social ministry smelled of communism.
Yet many area pastors and Light and Life members caught Tercero's vision. Some 30 men and women began attending Tercero's monthly Bible studies about God's creation and stewardship of the land as two agricultural technicians taught modern farming methods. He recruited a few farmers to try the methods. The turning point came one drought year when one village's only harvest came from a participant's demonstration plot. International ministries took note. World Relief bought the program land for a demonstration plot in Condega. Food for the Hungry sent two missionary families for two- and three-year stints and supplied some seeds and funding. Now more than 200 men and women take part in the program, which costs $16,000 a year to run.
The European ministry Tearfund also supports the effort. Church agricultural technicians, or "facilitators," also teach management. "What happens when the producer has a harvest is that he sells it," says technician Wilmar Rojas. "But then he's left without food, so he goes to the market and buys it back for double what he sold it for." He and fellow technician Jose Tercero, the pastor's brother, hold weekly trainings with community leaders, who share what they've learned with their neighbors. Now they're seeing farmers invest some of their profits in storage silos. "The producer can sell his crops for more if he waits for the market to rise." In the family garden program, Rojas and Jose Tercero teach nutrition and cooking, as many healthful crops they promote are not typical in Nicaragua. "The family, then, is no longer just eating rice and beans. Now there's a complement.
"Success stories abound. Among Uriel Tercero's favorite is that of Pedro, whose 1.75-acre cornfield yielded 1,800 pounds of corn before the program began. His last harvest was 5,300 pounds. Pedro's other organic crops—cocoa, pineapple, coffee—bring higher prices. "He's saving crops in a silo so they have enough to eat, have enough to sell, and have a better standard of living for the whole family," Tercero says. The pastor stresses that Pedro prospers through his own efforts, not handouts.
Light and Life teaches tithing of crops to the local church, which in turn distributes them to the needy, the sick, and the schools. "The people think about the needs of the community, and in return, the community knows that it's a community effort that resolves their own problems," Tercero says. One village's farmers sold their tithed sorghum to cover surgery for a neighbor going blind. "This man didn't lose his vision. The people then saw the effects of their own work."
What's more, people hear the gospel. Participant Zavala, a pastor's wife, uses time in the fields working with village women to share Christ. Technicians report that they've seen several come to faith in the last year. Tercero wants Light and Life's program to serve as an example for other churches. He tells pastors not to wait for outside funding before starting out. "Do it as your own initiative," he says. "With the few resources that you do have, you can do a lot. Take advantage of them." World Relief Nicaragua director Kevin Sanderson applauds Tercero's program. "It's a demonstration of working the full gospel at the church level," he said.
Unlike Light and Life, most other Nicaraguan social ministries lack strong backing from the local church. "That's where Uriel is outstanding. [Light and Life] is a solid, grassroots program. It's the type of model I'd like to see more of."
Related Elsewhere
Past Christianity Today articles about Nicaragua include:Baptist School Taps Catholic (Aug. 9, 1999) Evangelicals Reject Religious Statues (June 14, 1999) Evangelicals Press Political Leader to Focus on Poverty Issues (Jan. 11, 1999) Relief Hindered by Devastation (Dec. 7, 1998) Fighting for Fairness | Does religion in schools favor Catholics? (Oct. 26, 1998) Catholic Influence Questioned in Nicaraguan Schools (Apr. 28, 1997) New Evangelical Party Gains Political Power (Mar. 3, 1997)
Have something to add about this? See something we missed? Share your feedback here.
Our digital archives are a work in progress. Let us know if corrections need to be made.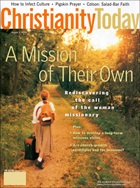 This article is from the August 7 2000 issue.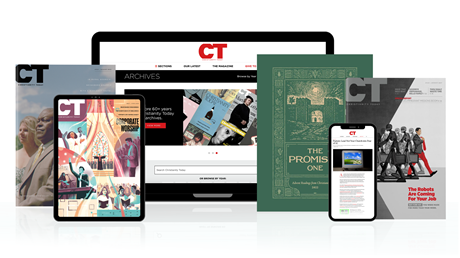 Subscribe to Christianity Today and get access to this article plus 65+ years of archives.
Home delivery of CT magazine
Complete access to articles on ChristianityToday.com
Over 120 years of magazine archives plus full access to all of CT's online archives
Subscribe Now
Nicaragua: Sowing Seed, Growing Churches
Nicaragua: Sowing Seed, Growing Churches