The view was a little different from the church platform this time for pastor Bill Hybels. Instead of staring into a crowd of thousands of church leaders, reporters, and photographers waiting to hear what he would ask President Bill Clinton next, Hybels now sat with his head hung low. Many in the congregation looked at him with hurt feelings in their eyes. On this occasion, they would ask the questions. It was ten days after Hybels, pastor at Willow Creek Community Church in Barrington, Illinois, had conducted the controversial interview with the president as part of the Willow Creek Association's annual leadership conference. Hybels, Clinton's spiritual adviser during the last eight years, had asked the president about his moral failures with former White House intern Monica Lewinsky and what he had learned from his mistakes as a leader in Washington. Willow Creek members wanted to know why their pastor would invite such a controversial, divisive figure into their midst. At an open forum on Sunday, August 20, 600 people from the megachurch questioned Hybels and the church's six elders about their decision to allow Clinton to take the center stage. Many were upset that Hybels had invited a prochoice president who claims to be a born-again Christian. "I need further explanation on this," one man said. "How do I understand that Bill Clinton has still not repented on abortion?""I am angered on behalf of the victims," said another, referring to both pregnant women and the unborn. "How do we handle the rage?""How many kids are not here because of the policies of a liberal administration?" another member said before pointing his finger at Hybels and saying, "Don't put him on our stage here!"Hybels told the emotional crowd that he and Willow Creek elders had decided to invite Clinton for several reasons, including their desire to challenge the attitude many evangelicals possess toward the president. "Many in the Christian community have lost a sense of Christian civility," the pastor said. "They believe the worst about somebody without any proof to back it up."As one of Clinton's longest-running advisers, Hybels has been in frequent contact with the president, including throughout the Lewinsky scandal, which led to the president's impeachment trial in the Senate. Hybels admits that when he first discovered Clinton was lying about his affair with Lewinsky, he struggled with hopelessness. "I told him, 'Whatever you do, don't lie.'""He lied," Hybels said after a pause, giving a heavy sigh. "Ask my wife. It was one of the lowest days in my life."Still, Hybels says, "I keep wondering what someone could become. I still think he can be restored to full spiritual health one day."The pastor says he also wanted Christian leaders to see Clinton as a real person with needs and feelings. "We are not free to hate," Hybels told the audience. "Jesus told his disciples to love their enemies. You are not off the hook on that commandment."Other members expressed that while they were not automatically opposed to the idea of Clinton visiting the conference, they were concerned about the timing of the event, which fell just a few days before the Democratic National Convention in Los Angeles. Throughout the interview, Clinton had alluded to Vice President Al Gore's unnoticed good deeds and told conference attendees that Gore should not be blamed for the president's own mistakes. Some members wondered if this gave Clinton an opportunity to boost Gore as his party's presidential candidate. Despite the timing, Hybels said, it was worth having a sitting president as a high-profile guest because it "raised the intensity" of the event. Hybels also told the audience that after the interview, Clinton said the experience was "good for his soul."Yet some members felt Hybels put the president's welfare before the church's own well-being. "His journey became more important than our church unity," one member of 21 years said about Clinton. Hybels later said that this comment affected him the most. "I probably was willing to risk more than we should have," he admitted to church members. Others said they were upset about how reporters made the entire church look as if it were condoning the president. "You had assured us you were going to keep this a private relationship," said one member, speaking of a prior commitment Hybels had made to keep his association with Clinton separate from church affairs."This is a man who is the chief-most champion of infanticide and gay lifestyles," another member said. Hybels referred to the meeting as an example of learning how to best resolve conflict. "We're just going to have to agree to disagree," he said at the meeting. (Hybels declined an offer to speak with Christianity Today about the event.)"Even if you say we got this wrong, just try to understand," the pastor told his flock."Please look at our 25-year track record. This group has made 10,000 right decisions," he said, pointing to the other elders on stage. "If they got this one wrong, would you give a little grace?"At the meeting's end, Hybels promised to be more cautious in the future. "Help us to be much wiser," he asked in a closing prayer. Apparently the pastor is still sorting through the ramifications of his decision to interview the president. Would he do the same thing over again? "Not any time soon," he told the church.
See our earlier coverage of this topic, " Repentance or Propaganda? | At Willow Creek conference, President Clinton reviews his moral failures, details his spiritual recovery." (Aug. 11, 2000)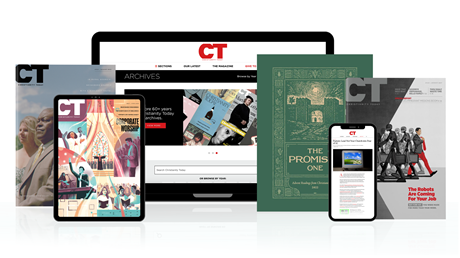 Annual & Monthly subscriptions available.
Print & Digital Issues of CT magazine
Complete access to every article on ChristianityToday.com
Unlimited access to 65+ years of CT's online archives
Member-only special issues
Subscribe
Clinton Visit Provokes Church Members
Clinton Visit Provokes Church Members