Now to him who is able to keep you from falling, and to make you stand without blemish in the presence of his glory with rejoicing, to the only God our Savior, through Jesus Christ our Lord, be glory, majesty, power, and authority, before all time and now and forever. Amen.
"The road to hell," someone said, shortening the familiar aphorism, "is paved." It's been made smooth and seductively easy to travel, that is, unlike the road that leads to a more desirable end. That other, narrower road is not paved but is full of rough spots and threats and hazards. The letter of Jude paints a picture of an environment beset with hazards. Before the wonderful ascription of praise that closes his letter, Jude presents a horrendous picture of heresy and moral failure--the two go together--threatening those he writes. In images piled on top of one another, he warns of those who are blemishes on your love-feasts, while they feast with you without fear, feeding themselves. They are waterless clouds carried along by the winds; autumn trees without fruit, twice dead, uprooted; wild waves of the sea, casting up the foam of their own shame; wandering stars, for whom the deepest darkness has been reserved forever. Not a reassuring portrait. Don't be deceived, says Jude, it's not safe out there! The road to hell is paved, but not the road the church must travel before the Lord returns, not the road you must travel in this world. Be a little wary if the road seems too smooth! Cheery words, indeed. Yet that context of danger gives urgency to Jude's reference to the One who is able to keep us from stumbling (that's the sense of the word translated falling). Face it: apart from an urgent situation, we do not tend to turn first to that One for stability and security. Instead, we have our own favorite ways of achieving a measure of presumed safety. For instance, I did a search on the Internet for the word stumble. Among other hits, I came up with the "Safenet Menu" of approved sites for children, and a collection of exclusively Christian sites where one could feel confident of not stumbling upon anything compromising.There is something to be said for avoiding temptation, for not going looking for trouble. But the real world, the world where we are called to minister, does not come equipped with content filters. We cannot sidestep the pebbles on the sidewalk, even the little ones, the ones too small to notice until your feet go right out from under you--not to mention the big boulders.We know that. So, mostly we tend to hang onto something that looks as if it can keep us up, something that seems to offer security and, preferably, seems to testify to our virtue and God's favor in our lives. Mostly we hang onto to the usual stuff--the tall-steeple or fast-growing church, the prestigious corporate job, the number of people we convert, high-achieving kids, fame, money. Anything will do, provided that to us and to the group we identify with, it demonstrates we are doing the right thing.Maybe those you most admire reject the usual symbols of achievement and assume that any genuinely faithful Christian will be poor and will show no signs of earthly success. Don't be deceived: relying on a criterion like that is dangerous too. Relying on any criterion of our own is dangerous.Theologian Myron Augsburger told a story many years ago about this fellow slaving away over his desk in his sixth-floor office, struggling to see what he was doing after the seven-foot fluorescent light above his desk stopped working. Calling maintenance produced no help, so he decided to scramble up on the desk and take a look himself. Sure enough, the tube was burned out. He unscrewed it, measured it carefully, and went off to the hardware store for a new one. Success! He replaced the tube and the office was flooded with light.When five o'clock came and he was ready to leave, he saw the burned-out tube standing forlornly in the corner. Leaving it there didn't seem like a good idea. So he decided to take it with him; he thought he remembered a construction site on the way home where he could dump it. He carried the seven-foot tube down the street, into the subway station, onto the train. But how do you sit down with a seven-foot tube in your hand? So he remained standing, holding the tube upright.When the train stopped at the next station, five people got on, and four of them grabbed hold of the tube. Now what? Pretty soon it occurred to him that all he needed to do was get off at his station and leave the pole. Picture, then, the last person left holding that wobbly pole.When a number of people have all grabbed hold of something, it looks as if it really can hold us up. But don't count on it. In the end, there is only One who can keep you from stumbling. Let the rest go, no matter how many people may be clinging to it. This One can indeed keep us from stumbling. But does he? Really? Don't we all stumble, not just occasionally but over and over again? The testimony of ordinary Christians and of great saints has been everywhere and at all times the same. We stumble, we are marked by sin, we are blemished.As a prayer from India puts it, "Like an ant on a stick, both ends of which are burning, I go to and fro without knowing what to do and in great despair. Like the inescapable shadow which follows me, the dead weight of sin haunts me."As Gregory of Nazianzus wrote in the fourth century, "I did indeed pray, and I thought to stand blameless at eve, / But someway and somewhere my feet have stumbled and fallen."We too have stumbled and sinned. Maybe not in dramatic fashion, where we go down like the Titanic hitting an iceberg (though those who get to be Titans can count on having a lot of icebergs around). Usually it's more the little pebble under the shoe, not worth paying any attention to except that it turns out to be in just the wrong place at the wrong time. And stumble we do. To claim otherwise, or to suppose we will eventually be triumphant in this life, is to deceive ourselves or to set ourselves up for despair.So, what of Jude's affirmation? Is it void? Or a cruel taunt--God can keep us from stumbling but actually doesn't? No. I rather think that we need to read Jude's words along the lines of Paul's in Romans 11:11, where he uses a similar term to speak of the Jews' not having stumbled so as to fall: in spite of everything, we will not in the end go down completely. The context in Jude is eschatological: in the end, we will know that God has indeed held us up and kept us safe, despite all the times we've tripped.That's good news. And yet there remains that awful, oppressive knowledge of sin and our repeated defeats by it. It's done and cannot be undone, and there will be yet more of it, as John Donne once said. It clouds our vision, and the more it makes us feel helpless, the more it can make us cynical and crassly pragmatic: what difference does a little more compromise make under the circumstances?Martin Marty in The Promise of Winter wrote of a kind of grayness that plagues the soul--a grimy, dingy, cheerless state in which we look in the mirror and know that the slate of our life is stained. Clarity and purity are gone, perhaps chased away not so much by something horrible we have done as by the swarm of little goods we have left undone.And then what? For we have no stain remover, no magic way to change what has been done or left undone.
Changing the past
The tale is told that Thomas Aquinas was once asked, when lecturing on divine omnipotence, whether there was anything that God could not do. He stunned his class by saying that yes, there was one thing God could not do: God himself could not make the past not to have happened.On this point, though, I like to think Charlie Brown is a better theologian than Thomas Aquinas. Linus, feeling anxious about something or other, offered the common wisdom, "I guess it's wrong always to be worrying about tomorrow. Maybe we should think only about today."Charlie Brown replied, "No, that's giving up. I'm still hoping that yesterday will get better."You too? It can get better. Not that yesterday didn't happen (Aquinas was right in that), but its meaning changes, like the way an event that seemed supremely evil at the time looks different in the light of the final outcome.It's like the time you lost the love of your life, the one you hoped to marry, because of a foolish bit of selfishness and pride. It was your own fault, nobody to blame but you, and the person you cared about most in all the world was gone, and gone for good. You repented most earnestly and for good reason. Time passed--more lonely time than you care to recall ever again. Then the impossible thing happened, and you met the person yet more right for you. God turned even the evil of your sin to good. Its power to harm was gone. And the past looked different. It was different, in fact, because the way it affected the present had become different. It's impossible, but it happened.
No failures to hide
Being presented faultless, without blemish before God is a little like that--impossible. But that is truly going to happen because of the work of Christ. Imagine it: Being presented before God--God himself ("in the presence of his glory")--not dingy and gray and scuffed and broken but so clean and pure that you have no failures to hide. Not with all the little and large kindnesses you failed to perform. Not with all of that unsavory stuff you would have done, and done eagerly, if only you had found the nerve or the power. Not even what you did do that day. Remember? Not even that. Pure, spotless, without blemish. That's real joy, exceeding joy.There really is a God who is able. The word has a strong sense when Scripture uses it of God: "Now to God who is able to strengthen you according to my gospel and the proclamation of Jesus Christ, according to the revelation of the mystery that was kept secret for long ages" (Romans 16:25)."Now to him who by the power at work within us is able to accomplish abundantly far more than all we can ask or imagine" (Ephesians 3:20).And here, "Now to him who is able to keep you from falling, and to make you stand without blemish in the presence of his glory with rejoicing" (Jude 24).God is able because he is the God of "glory, majesty, power, and authority, before all time and now and forever." Transcendent, mighty, sovereignly free, the One who will not--who cannot-- be defeated: he is the God for whom no good thing is impossible.And he is not only able but also willing. He is our Savior, the God who came to us in Jesus Christ to do what we cannot do for ourselves.So, don't hold on tightly to anything else: nothing else will hold you up in the end. Do hold on to your longing for purity: there is One who can and will make it possible. And do hold on to your hope for joy: to stand firm and clean before God will be the epitome of joy.Go with confidence. However rough the road, you go with One who is able to bring you home.
Marguerite Shusteris associate professor of preaching at Fuller Theological Seminary. Excerpted by permission from Fuller Theological Seminary's Theology, News and Notes (Oct. 1999).
Related Elsewhere
Christianity Today's sister publication Leadership ran a helpful article on Strategies to Keep from Falling: Practical steps to maintain your purity and ministry, Campus Life talked to kids about Winning the Battle over everyday temptations, and in 1998 Virtue ran Redeeming a Broken Legacy.Learn more about the writers and theologians quoted in this piece: John Donne, Martin Marty, and Thomas Aquinas.
Have something to add about this? See something we missed? Share your feedback here.
Our digital archives are a work in progress. Let us know if corrections need to be made.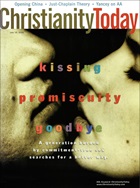 This article is from the July 10 2000 issue.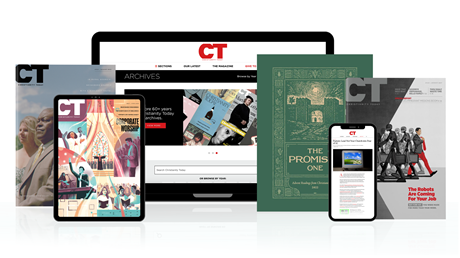 Annual & Monthly subscriptions available.
Print & Digital Issues of CT magazine
Complete access to every article on ChristianityToday.com
Unlimited access to 65+ years of CT's online archives
Member-only special issues
Subscribe
In the Word: Stony the Road We Trod
In the Word: Stony the Road We Trod