The Episcopal House of Deputies, meeting during the Episcopal General Convention, was expected to approve the "Call to Common Mission" agreement with the Evangelical Lutheran Church in America, and it did so overwhelmingly, supporting it in a 190 to 23 vote. When it takes effect next January, the two denominations will share resources, and churches will be able to call either a Lutheran minister or Episcopal priest as pastor. See also our earlier coverage of the agreement, as well as coverage by the Los Angeles Times, Episcopal News Service, and ELCA News.
"Few top-selling Christian celebrities truly write the books that bear their names," writes Larry Witham in an article previewing the Christian Booksellers Association, meeting this week in New Orleans. The Times isn't exactly breaking the story. Christianity Today condemned Christian publishing's widespread ghostwriting in a September 17, 1982 editorial (the Times acknowledges the 18-year-old editorial, but credits a 1993 World magazine exposé for bringing the issue "into full light"). But the Times story, though not terribly original, will likely be read by an audience that doesn't know just how widespread the practice is in the Christian book market. We'll see if it makes any ripples at CBA.
The often sex-obsessed Internet magazine (though it hates to be called an Internet magazine) also breaks no new ground with its look at the religious beliefs of presidential candidates George Bush and Al Gore. But it's still a fine article that fairly examines such heady theological issues as whether non-Christian Jews will go to heaven, and notes both candidates' theological missteps and misstatements with impartiality. All of the information in it has been noted elsewhere (ChristianityToday.com Weblog has linked to several such articles), but for those wanting a one-stop backgrounder about the spin on the candidates' religious convictions, the article is highly recommended. (It should be noted that although Salon.com usually leans left—very left—its coverage of Christianity has had its high points. Sure, it's called the Religious Right bigots and launched a germ warfare assault on then-candidate Gary Bauer. But this is also the site that gave Anne Lamott a platform to write about her faith every week and defended iBelieve.com when CBS refused to let it advertise during its Jesus miniseries.) Jake Tapper's profile of the candidates' religion is also interesting because of its demonstration of how "born again" has a "new fuzziness." Tapper writes, "Gore can use the term to appeal to the religious right without turning off the left, since even modern agnostics and secularists now use the term to describe their coming to terms with their spirituality, in a way that has nothing to do with Jesus. Bush, meanwhile, can use the term to satisfy his core conservative constituency without alienating possible crossover voters."
A blurb in USA Today reminds churches that they can encourage parishioners to set up regular electronic transfers for their tithing. But the e-collection plate may not go over with everyone. ''For people who are uncertain of their annual income or unaccustomed to electronic financial dealings, it could be a real leap of faith to sign up,'' says Herb Mather, director of stewardship for the United Methodist Church's Board of Discipleship.
Parishioners at the Buru Buru Church of God don't just want the country's president to help settle a church split—they want him to visit for himself. Sound like a tall order? Maybe. But how many churches do you know that have made international news because of a fistfight that sent dozens of worshipers to the hospital? Police have already ordered closure of the church to stop the now-regular violence, which reportedly began over charges of financial mismanagement.
See our past Weblogs: July 7 | 5 | 3 June 30 | 29 | 27 June 23 | 22 | 21 | 20 | 19 June 15 | 14 | 13 June 9 | 8 | 7 | 6 | 5 June 2 | 1 | May 30 May 26 | 25 | 24 | 23 | 22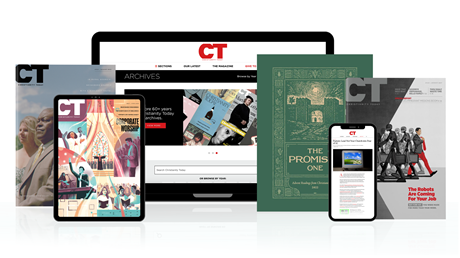 Annual & Monthly subscriptions available.
Print & Digital Issues of CT magazine
Complete access to every article on ChristianityToday.com
Unlimited access to 65+ years of CT's online archives
Member-only special issues
Subscribe
Episcopal Church Approves Alliance with Lutherans
Episcopal Church Approves Alliance with Lutherans