Religious leaders say that Puerto Rico is in mourning following Thursday morning's removal of hundreds of protesters from a controversial island where U.S. Navy ships have conducted target practice for years.
"Yesterday was a day of mourning, but also a day of nobility and glory for Puerto Ricans,"said Monsignor Roberto González Nieves following the anticipated action by federal agents following months of protest and occupation of the military testing ground. Among those arrested were 14 priests, 5 seminary students, 1 deacon, 5 religious workers, and 15 lay Catholic activists. Twenty-five Protestant leaders and protesters also were detained.
"Understand that this was a noble day because the peaceful way that demonstrators confronted the arrests demonstrated that we are a people of peace," Nieves said.
"It was also a glorious day because it demonstrated that civil disobedience is the way to follow."
The ongoing dispute over the U.S. bombardment of the island and the subsequent removal of protesters by federal agents has united the island's churches across normally divided lines.
"for the first time in our country, all religious sectors have come together," says Bishop Juan Vera of the independent United Methodist Church of Puerto Rico.
"We're Catholics, Pentecostals, Evangelicals, Protestants, all united in an embrace of solidarity, all wanting as Christians to defend life, all demanding peace for Vieques," he says. Vera was among the religious leaders arrested.At the center of the controversy is the Navy's 60-year-old bombing range on Vieques, a small beach-lined island east of Puerto Rico's main island. Navy exercises were suspended over a year ago after stray bombs killed a civilian security guard, releasing pent-up resentment in the U.S. territory.The bombings have been blamed for destruction of the island's environment. And some protesters believe the bombings are linked to the high rates of cancer and other illnesses found among Vieques residents.Prior to federal intervention which was backed up by U.S. Navy ships steaming offshore, dozens of protest camps had sprung up on Vieques as protesters invaded military property to prevent a resumption of testing. Church groups operated at least two of the camps.When tensions arose in early May religious leaders erected an ecumenical chapel as part of their ongoing demonstrations.
"We understand that the U.S. government presents itself before the world as profoundly democratic," Vera said at the chapel's dedication. The Methodist bishop said that the U.S. government could have found another way to deal with the opposition other than a forced removal. Vera was joined in the service by Wilfredo Estrada, Secretary General of the Puerto Rican Bible Society who represented most evangelical and Pentecostal churches, and Bishop Alvaro Corrada del Rio of the Roman Catholic archdiocese. Lutheran, Episcopalian, and other church groups also participated. U.S.-based denominations, including United Methodists and the Evangelical Lutheran Church in America, have been deeply involved in the growing dispute.
"We were heartsick at the sight of the destruction we found, including poisoned lagoons, craters, and live and exploded bombs," said United Church of Christ (UCC) president John Thomas after an April visit to the island.
"We were heartened, however, by the signs of life—birds, butterflies, flowers—which have begun to emerge as a result of the peace which has continued for the past 11 months." The UCC adopted a resolution in 1981 calling for the cessation of training exercises on Vieques."This is probably the most extraordinary moment of our 12-month struggle," the Bible Society's Estrada said at the dedication of the chapel. Estrada is the chief spokesman for the Vieques Ecumenical Coalition, a group of most of the nation's church bodies who oppose the resumption of military training. "This is the symbol that we will have no more bombing here," he says. Many of the demonstrators who were removed from the site vow to return and continue their protests. Navy officials say that target practice on the island will resume within weeks.
Related Elsewhere
For more on the Vieques dispute, see Yahoo's full coverage area, which offers links to the latest breaking stories, audio, video, opinion pieces, and other resources. The New York Times, ABCNews, MSNBC, CNN, the BBC, and The Miami Herald have all had thorough coverage of the protests. Multimedia sites for Monday night's Nightline and Wednesday night's NewsHour, though now out of date, are still very illuminating and insightful.Yesterday's coverage in The Boston Globe included quotes from Heriberto Martinez, executive secretary of the Evangelical Council of Puerto Rico.
Our digital archives are a work in progress. Let us know if corrections need to be made.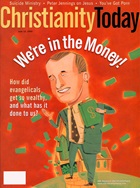 This article is from the June 12 2000 issue.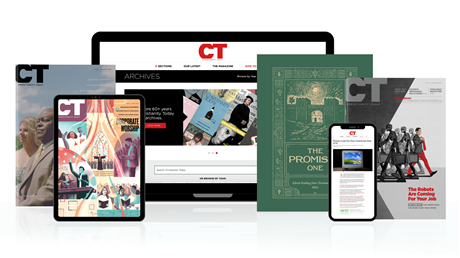 Find hope and historical insight. For a limited time, explore 60+ years of CT archives for free!
Daily devotions from Timothy Dalrymple during this pandemic.
Hundreds of theology and spiritual formation classics from Philip Yancey, Elisabeth Elliot, John Stott, and more.
Home delivery of new issues in print with access to all past issues online.
Join now and get print issues access to archive PDFs.
Puerto Rico: Puerto Rican Christians Unite Against Navy Bombings
Puerto Rico: Puerto Rican Christians Unite Against Navy Bombings