By the time Julie Catalano entered Tufts University in Medford, Mass., three years ago, she had drifted from her United Church of Christ roots faith and considered herself bisexual. A few weeks into her first semester in 1997, she attended a meeting of Tufts Christian Fellowship (TCF), a local affiliate of InterVarsity Christian Fellowship. At the meeting she heard, among other things, a speaker articulate TCF's viewpoint that the Bible forbids homosexual behavior. That meeting sparked Catalano's spiritual renewal and participation in campus Christian fellowship. But in April, Catalano filed a discrimination complaint with Tufts when TCF blocked her from holding a leadership post. The Tufts Community Union Judiciary, meeting without a hearing late on a Friday night in April, found TCF guilty of discrimination and banished the group from campus, revoking $5,700 a year in student fees.
"We went to sleep as TCF and we woke up as an effectively banned group without any reasonable due process or fair hearing," says regional InterVarsity leader Curtis Chang. TCF learned of the decision via a midnight voicemail message. But the group successfully appealed the decision on procedural grounds May 16. Chang says he is "overjoyed " that TCF has been reinstated. However, the issue is far from over. Catalano's original complaint will be reconsidered in the fall by a newly elected student judiciary. The dispute has mushroomed far beyond the boundaries of the Tufts campus, which was founded by Unitarians. John Leo, a conservative columnist for U.S. News & World Report, sees nationwide implications:
"The politically correct left now relies far more on coercion than persuasion or moral appeal. The long-term trend is to depict dissent from the gay agenda as a form of illegitimate and punishable expression."
Group members believe they are within their rights to select student leaders who share their conservative theology.
"if TCF were to come out tomorrow with a policy barring all liberal Christians from leadership,"
Catalano says in an exclusive interview with CT, "I would drop my discrimination charge against them."
Praying to Change
While a freshman, Catalano discussed her sexual orientation with InterVarsity staffer Jody Chang, who is based at Tufts and married to InterVarsity regional leader Curtis Chang. Chang told her that homosexuality represents part of the brokenness of humanity, that Jesus could help her, and that she should pray about it, Catalano says. Curtis Chang adds that his wife emphasized healing was possible, but may take time. She also loaned Catalano some books by evangelical authors on the subject. Catalano began praying to become heterosexual. During the next two years, Catalano advanced from active participation to being on the TCF student leadership team. Yet she was deeply conflicted about her sexuality, and says that at one point she was suicidal. Early this year, TCF considered Catalano for service on an elite senior leaders team. By then Catalano had concluded that her homosexuality was not in conflict with her reading of Scripture. She then openly disclosed her sexual orientation and her certainty that it presented no conflict with her faith.But the existing senior leaders team (four Tufts students and Jody Chang) decided they would no longer consider Catalano for senior leadership, citing a conflict between her beliefs and those of TCF. Catalano says she was surprised by the decision. She filed a formal complaint on April 9, alleging a violation of university and student government policy against discrimination based on sexual orientation.
"It's wrong that I, as a gay student, was the only one asked what I thought about homosexuality," Catalano tells CT.
Sexual Discrimination?
Members of TCF's senior leaders team responded with a letter denying the charge, saying they were within their religious rights to pick student leaders who conform to the group's beliefs.
They wrote that if a student is "not striving to submit their sexuality to the biblical standard, he or she should not be a leader in [TCF]."
The leaders wrote that they would invite someone into leadership who was homosexual in orientation but did not engage in homosexual sex. On the basis of the complaint and response letter, the Tufts student judiciary decided April 13 to censure TCF for violating the school's anti-discrimination policy.
"It's not an issue of homosexuality," Curtis Chang says. "We would have the exact same response to a heterosexual who would advocate sex outside marriage. This has to do with whether Christian groups will be able to practice their faith without adhering to the ideological views of the current political climate."
Though Catalano differs from Chang on homosexuality, she says she could sign InterVarsity's doctrinal statements. Catalano does not intend to pursue any action against InterVarsity's national organization, saying the Tufts case is " already much bigger than I ever wanted."
InterVarsity groups have come under fire for years over similar cases. Most recently, groups have been banned or are facing expulsion from Middlebury College in Vermont, Whitman College in Oregon, and Grinnell College in Iowa.
Related Elsewhere
Other news stories on yesterday's decision are available from The Boston Globe, The The Washington Times, and the Associated Press. The Chronicle of Higher Education also has a story, but only members can read it.The best places to find information about the controversy are the TCF Web site and Tufts Daily , the school's newspaper.Earlier news and commentary on the Tufts Christian Fellowship controversy is available from The Boston Globe, U.S. News, the Detroit News, Charles Colson's Breakpoint radio commentary, WorldNetDaily, Conservative News Service, and The Washington Times.
Have something to add about this? See something we missed? Share your feedback here.
Our digital archives are a work in progress. Let us know if corrections need to be made.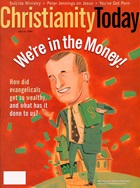 This article is from the June 12 2000 issue.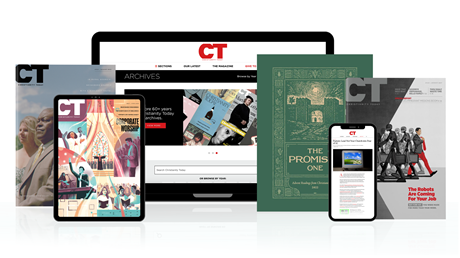 Annual & Monthly subscriptions available.
Print & Digital Issues of CT magazine
Complete access to every article on ChristianityToday.com
Unlimited access to 65+ years of CT's online archives
Member-only special issues
Subscribe
Belief Police
Belief Police