Iraq may be rich with oil revenues, but its people are still sick, hungry, and dirt poor. The international economic sanctions, in effect since before the Gulf War in 1991, have punished the poor, while leaving Iraq's rulers in power with a potent, well-fed military machine. Despite the humanitarian aid allowed by the United Nations' oil-for-food program, UN agencies report that 30 percent of Iraqi children under 16 are malnourished. As many as 3.5 million people are at risk for communicable diseases from ruined sewage and water systems. Many medicines are not allowed into the country. Iraq has one of the world's highest rates of death for infants and one of the lowest rates for overall life expectancy. Christian churches and relief agencies—some for tactical and others for moral reasons—recently have stepped up their advocacy to end the embargo because it has been a failure in bringing political reform to Iraq.
Call for Compassion
"You call it sanctions or embargo, but in reality it is injustice to the most extreme degree," says Archbishop Kassab of the Chaldean Church of Basra, Iraq. "Our people are suffering deeply, greatly, and harshly."
Asa Durian, Archbishop of the Armenian Church of Baghdad, questions the morality of sanctions:
"Pursuing political and economic aims through causing pain and suffering for people is not a very moral attitude."
Several U.S. churches and relief organizations—including the Mennonite Central Committee, the Presbyterian Church USA, the United Methodist Church, and the Christian Reformed Church—have formed a coalition called Compassion Iraq to press for an end to UN sanctions.Ecumenical agencies such as the National Council of Churches, the National Association of Evangelicals, and the Middle East Council of Churches have either contributed humanitarian aid or have passed organizational resolutions calling for sanctions to end.Compassion Iraq has also produced a video so churches can educate congregations about the suffering of Iraq's poor.The groups' concern is strengthened by the resignation of two top UN officials who supervised distribution of humanitarian aid to Iraq. Hans Von Sponeck of Germany resigned in February to protest the effects of trade sanctions on the Iraqi people—just as his predecessor, Denis Halliday of Ireland, did in 1998.
Necessary Precaution?
But many UN and U.S. officials argue that the Iraq sanctions are necessary and imperative to neutralize the Iraqi threat.After an April visit to Iraq, U.S. Rep. Tony Hall (D-Ohio) found himself convinced
"that a great deal more could be done to address the people's humanitarian needs."
While calling for "smarter" sanctions so that food and medicine flow more readily to the Iraqi people, Hall said he could not in good conscience advocate a total removal of the embargo.Hall says he remains "concerned about the military threat that Iraq poses to its neighbors and the world—and convinced that until progress is made on eliminating weapons of mass destruction, lifting sanctions would be irresponsible."Iraq has repeatedly rejected UN deals that would suspend sanctions in return for allowing UN weapons inspections. Allied planes are regularly targeted and fired upon with anti-aircraft artillery while enforcing the UN's no-fly zone over Iraq. Saddam Hussein has actively challenged UN air patrols since December 1998.
Smarter Sanctions
As Hall issued his call for smarter sanctions in late April, New Zealand's Foreign Minister Phil Goff also submitted a "more focused and refined" approach to sanctions to the UN Security Council. "I have no illusions about Saddam Hussein," Goff says. "I am in no way an apologist for him. [But] comprehensive sanctions are a blunt instrument which … can cause devastating suffering and long-term degradation to civilian populations, far in the excess of the damages inflicted by armed conflicts of war."New Zealand's proposal calls for measures such as freezing foreign bank accounts and imposing bans on international travel. Such sanctions would affect Iraq's nouveau riche, who have profited from oil smuggling during the past ten years. Despite efforts to enforce UN sanctions, U.S. officials say that Iraq exports about 100,000 illicit barrels of oil a day. This figure has doubled since 1998, and oil prices also have risen dramatically since then."The sanctions have become a joke," an unnamed ambassador to Iraq told The Wall Street Journal in May. The new prosperity for elite Iraqis is evident in the booming Baghdad luxury real-estate market and in new recreational facilities, such as an extensive water park constructed on the banks of the Tigris for Iraqi leaders and their families. These extravagances are inconsistent with a country supposedly suffering from the devastating impact of sanctions, U.S. officials told Reuters in April, when they released aerial photographs of the park. Jim Jennings, director of Compassion Iraq, objects to sanctions in principle:
"Sanctions like these primarily affect the poorest and weakest members of a society."
"Christians should be pushing to end the embargo," Jennings says. "Jesus taught that we should love our enemies, not starve them into submission."
Related Elsewhere
"When broadly and harshly imposed, sanctions are 'weapons of mass destruction,'"
Christianity Todayeditorialized in a February 8, 1999 calling for the end of Iraq sanctions.Other Christianity Today stories on the Iraq sanctions include: Graham Meets with Iraqi Leaders (Nov. 15, 1999) Relief Groups Struggle to Aid Churches (Jan. 11, 1999) Christians Protest Trade Embargo (Jan. 12, 1998)Yahoo!'s full coverage area on Iraq has several excellent links, including an article from The Economist, video from the BBC, a Seattle Post-Intelligencer special report on the effect of sanctions, and other resources.
Have something to add about this? See something we missed? Share your feedback here.
Our digital archives are a work in progress. Let us know if corrections need to be made.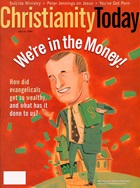 This article is from the June 12 2000 issue.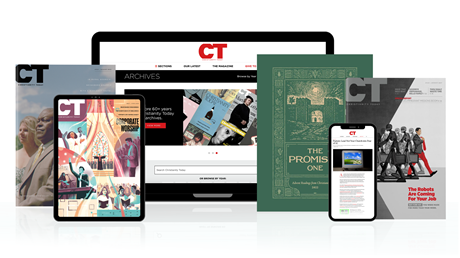 Subscribe to Christianity Today and get access to this article plus 65+ years of archives.
Home delivery of CT magazine
Complete access to articles on ChristianityToday.com
Over 120 years of magazine archives plus full access to all of CT's online archives
Subscribe Now
Iraq: Sanctions Missing the Mark
Iraq: Sanctions Missing the Mark