The pastor seemed to do everything right. He listened actively, provided emotional support, and counseled the depressed woman for an entire year.
But she took her own life anyway.
It was a time for the church to use its greatest strengths. But like the pastor, some members of the church didn't know precisely how to respond or help survivors. At the wake, one member approached the grieving daughter. ruthbellgraham"She told me my mother was in hell,"
Stephanie Weber says. Although the remark was made more than 20 years ago, Weber says, "I can remember feeling so numb."
As Weber discovered the hard way, many Christians do not know how to respond to a suicide, and sometimes they inadvertently do more harm than good. Weber and others are helping to change that through Suicide Prevention Services (SPS), one of the few advocacy organizations in the nation that deals with suicide prevention, intervention, and post-suicide assistance for victims' families.
With their strong social support, life-affirming values, and love, Christians are in a unique position to fight a largely preventable problem identified as the eighth-leading cause of death in the nation.
Beyond Staggering Statistics
In 1998 suicide accounted for more than 29,000 deaths, compared to fewer than 19,000 from homicide and about 13,000 from AIDS, according to National Vital Statistics Reports. Even more astonishing is the number of Americans who attempt suicide each year but survive--more than half a million.
These staggering statistics prompted Surgeon General David Satcher to develop a national suicide-prevention strategy. Last summer he released a "Call to Action to Prevent Suicide," which included 15 recommendations to increase awareness, step up research, and encourage intervention.
In those recommendations, Satcher identified church and synagogue leaders as "natural community helpers" on the issue.
SPS has found a welcome niche within the church, recruiting and training pastors and lay leaders to counsel and educate their own congregations. SPS also encourages helping larger communities, whether by volunteering with a crisis phone line or helping counsel walk-ins at a crisis center.
Based in Batavia, Ill., SPS focuses its efforts on Kane and Kendall counties in the far western suburbs of Chicago, but the ministry hopes its urgent message will eventually reach a nationwide audience.
Pastors and congregations often do not have the resources or knowledge necessary to deal with such a complex and sensitive issue. SPS wants to change that.
SPS already has succeeded with Wayne Miller, pastor at St. Mark's Lutheran Church in Aurora, Ill., and an SPS board member. He's one of about 15 pastors directly involved with SPS.
"They gave me a way to enter into the process constructively," Miller says. "I didn't have that before. I almost always felt helpless."
Several people in Miller's church attempted suicide in 1998. But only one person under Miller's care succeeded.
"The impact was huge," he said. "Not like it was my fault, but it kicked up questions. Could I have done something different?"
When SPS formed, Miller became involved and learned what resources were available and what steps to take when dealing with a suicidal person.
Pastors, family, and friends may not realize how easily counselors can be overwhelmed when dealing with a person contemplating suicide. Miller learned that pastors should neither remove themselves completely from the situation nor try to go it alone.
"There's a lot of people in different disciplines who try to be helpful, and we all have part of the story," he says. "But none of us has the whole story."
The church is important, and even when pastors refer a suicidal person elsewhere, the person will often come back to the church.
Certain groups, including teenagers, white males, and the elderly, are at higher statistical risk for suicide. The National Center for Injury Prevention and Control rates suicide as the third-leading cause of death in the age bracket of 15 to 24. People younger than 25 accounted for 15 percent of all suicides in 1997.
White males accounted for 72 percent. In fact, males are actually four times as likely to die from suicide than females--but females are more likely to attempt suicide. In both males and females, suicide rates increase with age and are highest among Americans age 65 and older.
Nevertheless, suicide affects people of all races, ages, and walks of life. The factors leading to suicide are varied--undiagnosed depression, feelings of inadequacy, hopelessness and loneliness, alcohol or substance abuse.
When early warning signs appear, churches are in a unique position to connect people with people. Signs that should be taken seriously include withdrawal from friends and once-enjoyable activities, persistent sadness and hopelessness, indecision, lack of concentration, poor self-esteem, anger, and rage. When a person exhibits such behavior, church members do well to approach the depressed person and offer supportive comments--
"I'm praying for you. I know this must be a hard time for you."
"People who are suicidal are great actors," Weber says. " If they don't want a pastor to know, it's out of your hands. But if you pick up on the signs, invite them in and listen. Let them talk about their pain."
SPS teaches a specific response called Question, Persuade, and Refer. The first step:
"You ask people very specific

questions

about how they're feeling, what they're thinking," Miller says.
"You can't plant the idea of suicide--if it's there, it's there. But you cut through the shame when you talk about it."
Miller asks questions like
"Are you considering suicide?" and "Do you think about it a lot? How often?"
Second, persuade the person to get help--to make another plan amid depression, to go to an emergency room or call in family members, depending on the severity of the situation.
Third, refer the person to available resources--a local crisis line, a medical professional, or support groups.
Weber also recommends accompanying the depressed person to the first counseling session.
"Say, 'I'll pick you up and take you,' " she says.
Follow-up is key, and not just with those considering suicide. Survivors also need continued support, which SPS board member Barb Stidwell knows all too well. Her 16-year-old daughter, Meg, committed suicide in the summer of 1995. Stidwell says she could never have endured this experience without God and her church.
"I've only seen that kind of love in Christians, that long-term support," she says. "At work, for instance, people were acting like I should move on six months later."
Instead of Flowers
But Stidwell, like Weber, also saw the awkwardness of many Christians' responses to suicide.
"We'd have people over for dinner who wouldn't even acknowledge that my daughter died," she says. Stidwell also discovered that many people simply do not know what to say. "As a Christian, you don't have to have the right words," she says.
"Just say, 'I'm sorry, that's a terrible tragedy.' We need to get to the point where people understand the sorrow without being judgmental."
Most congregations have not wrestled with issues surrounding suicide and, Weber says, their members may believe that suicide is an unforgivable sin. When Stidwell visits churches, she often presents several questions for discussion:
How can we as a church discourage suicide and still support, without condemnation, those whose loved ones have committed suicide?
How can we encourage our congregation to support isolated and depressed people among us?
How can we reduce the stigma of suicide (in order to encourage open discussion) while still emphasizing the fallout of suicide on families and friends (in order to discourage suicide attempts)?
Gary McCann, pastor at the New England Congregational Church in Aurora, Ill., has posed questions like these to his congregation.
"We must provide a community where everyone is included and accepted," he says.
McCann helped organize a Suicide Prevention Sunday to help bring attention to the issue. The church displayed a quilt featuring pictures of people who have committed suicide.
"Whenever it becomes personal, people start to deal with it," he says.
During the Suicide Prevention Sunday service, church member Nancy Hopp told the moving story of how her brother's suicide changed her forever. Hopp encourages Christians not only to focus on suicide prevention, but also to cultivate full relationships with loved ones. Her brother wrote his own obituary in advance, advising others:
"Take someone you know out to lunch this week and tell them how much you love them."
Peri Stone-Palmquist attends St. Martin's Lutheran Church in Austin, Texas.
Related Elsewhere
See also today's other stories on suicide," Suicide and the Silence of Scripture Though the church has come to opposing conclusions about the fate of victims, we have a mandate to minister to those left behind "and " Is Suicide Unforgivable? What is the biblical hope and comfort we can offer a suicide victim's family and friends?"
The home page of Suicide Prevention Services offers more information on its suicide prevention ministry, including danger signs to watch for in friends and relatives.
"The Surgeon General's Call To Action To Prevent Suicide" is also available online.
Extensive information and resources on preventing youth suicide are available from the U.S. Centers for Disease Control and Prevention. The American Foundation for Suicide Prevention, Suicide & Parasuicide, Suicide Awareness\Voices of Education, and the American Association of Suicidology all offer helpful resources about suicide and suicide prevention. The Evangelical Lutheran Church of America offers a Christian perspective on suicide prevention.
Biblical views on suicide can be found at ChristianAnswers.Net and the Christian Medical & Dental Society.
Last fall, Today's Christian Woman published the moving story of a woman who lost her brother to suicide. Leadership looked at how a church can cope with the suicide of one of its members. A 1998 issue of CT focused on the reality that Christians sometimes have emotional problems.
Have something to add about this? See something we missed? Share your feedback here.
Our digital archives are a work in progress. Let us know if corrections need to be made.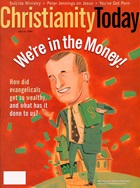 This article is from the June 12 2000 issue.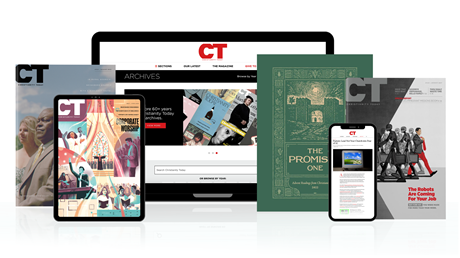 Subscribe to Christianity Today and get access to this article plus 65+ years of archives.
Home delivery of CT magazine
Complete access to articles on ChristianityToday.com
Over 120 years of magazine archives plus full access to all of CT's online archives
Subscribe Now
Suicide—A Preventable Tragedy?
Suicide—A Preventable Tragedy?