Bob Fu suffered repeated beatings while in prison before his escape to the United States in 1997. Although Fu now lives in freedom, he still has nightmares bottled up inside himself that he has never shared.
Indeed, most victims of torture, some of them Christians, live alone with their private memories of terror, perhaps not even understanding that they suffer from something that can be treated.
Fu's own transgressions were leading an underground-church training center in a suburb of Beijing, China, while also teaching at an elite school for Communist Party leaders. He also feared that the government would uncover his wife's pregnancy and insist that she have an abortion. Several hospital doctors had already refused to help out of fear of government retribution.
"During the first two days and nights in jail," Fu recalls, "they didn't let me even have a nap but kept asking and asking, rebuking and cursing my beliefs. They gave me little to eat."
When Fu turned his deprivation into a course of fasting and prayer, the police forced him to drink liquid "medicine," causing him further illness. Later, police threw him among hardened criminals who were encouraged to beat him.
"Sometimes, I will dream that I am being chased by my interrogator. I can see his face and hear his name shouted, Yao Da-de! I am running with my wife Heidi and I look back in concern for her. But suddenly we are totally surrounded by the police. Then, I wake up suddenly in sweat-soaked sheets. I look to one side and see my son and to the other and see my wife. I remember I am in America and relax."
The morning after one of his nightmares, Fu says he is unable to concentrate on his seminary studies. But he does not complain. Outwardly, Fu is cheerful and strong. In other dreams he feels guilt about "leaving my fellow Christians in China." This feeling is also typical of torture survivors. "Every time I hear of their suffering I feel so bad," he says.
As American Christians have become more aware of the suffering church around the world, they are stunned to find out that some torture and abuse victims are now their next-door neighbors.
CARE AND COMPASSION
William O. Holston Jr., an elder at Fellowship Bible Church in Dallas, says he was shocked by the accounts he heard while talking with refugee clients as their pro bono lawyer in immigration matters. "I didn't know there were such needs in Dallas. Of course, now more people are aware of persecution. Still, among evangelicals there are two camps here: the majority is empathetic. A minority is incredulous about the refugee stories. But so many of the stories check out."
As a result, Holston joined and eventually became president of Project Onward/Proyecto Adelante, which houses the Center for Survivors of Torture. Project Onward, a 17-year-old ecumenical church-based agency, provides legal representation and counseling for refugees seeking asylum in the United States. In 1997, after a Salvadoran torture victim committed suicide, the project started its torture-victims center with five clients from Central America. Now it has more than 100 clients, mostly from Africa.
Experts estimate that as many as 12 million people have been subject to torture worldwide. Some estimate that more than 200,000 torture victims have fled to the United States. After examining the problem in 1998, Congress passed the Torture Victims Relief Act and allocated $31 million for 1999. Today there are 14 torture-victim treatment centers in the United States and at least 150 around the world.
Most victims have prolonged suffering, but never receive treatment or counseling. Allen Keller of the Bellevue/New York University Program for Survivors of Torture says that for every patient his program treats, two more seek help.
Escaping from torture and abuse is only the first step of a very traumatic process. Bob Fu and his wife had little time to think during their harrowing escape, a trip that involved careening away from military jeeps in Beijing, sliding past corrupt police, and becoming the last politically sensitive refugees to be let out of Hong Kong before the Communist government took control in 1997.
Then the battle to make a new life in America took over. Before being allowed to stay in America, many refugees tortured or abused for their faith have to relive their nightmare by detailing their stories during the application process for asylum.
"Lawyers revictimize them by making them relive the memories. But there isn't much choice if they want to win asylum," Holston says. Lawyers need a special sensitivity and skill in helping victims tortured or abused for their faith. "It is very painful for them, and they don't like to talk about it. Then, when they do, they talk only generally."
Keller says his patients have undergone beatings, burns, electrical shocks, cuts with sharp objects, asphyxiation, foreign objects forced into their genitals, rape and sexual assault, mock executions, deprivation of food and water, exposure to heat and cold, forced labor, imprisonment under inhuman conditions, and witnessing the torture and murder of others. "Not surprisingly," Keller observes dryly, "our clients suffer significant physical and psychological results."
Keller notes that some torture victims don't have scars or nightmares. "It's not that simple. Tragically, torturers around the world are becoming increasingly sophisticated in the methods they use." One West African was locked for more than a year in a closet with 500-watt light bulbs that were never turned off. He has no visible scars, but now experiences chronic uneasiness, fatigue, and numbness.
ON THE CHURCH'S AGENDA
Meredith Hawkins, researcher at Albert Einstein School of Medicine and a member of Redeemer Presbyterian Church in New York, says one of her biggest challenges is getting churches to put torture victims on their agendas. "The Bellevue/New York University program is one of the largest in the country and treats many Christians, but they are uneasy with Christians because of their secular outlook," she says. "Church volunteers could really help."
The origin of the well-known Bellevue/NYU program goes back to the time Kina Kagama (a pseudonym) of Togo dazedly stumbled into the emergency room with a Bible under an arm deeply marked by shackles. Keller couldn't figure out what was ailing Kagama because the marks on his arms were not severe enough for his bad state.
"It struck me: the guy had suffered a severe psychological trauma," Keller says. "As I went over his history, it came out that his symptoms resulted from his torture in Togo."
Kagama's case also illustrates how religious, ethnic and political conflict often overlap in torture and abuse cases. Kagama was an active Christian and a defender of democratic freedoms based on his Christian convictions. But the government tortured him first for his politics, then for being a member of the wrong tribe, and finally as a warning to other Christians and missionaries to stay away from human-rights concerns. In a few cases, missionaries avoid publicly helping torture victims for fear of getting kicked out of the country.
In another instance, 17-year-old Liberian Dominic Nunu fled from nightmarish violence to still more suffering in New York. His father, a lawyer with special training from the international police agency Interpol, refused to join in his tribe's corruption after the tribe took over the government. Nunu's father received death threats from both his own tribe and rebels who were closing in on the capitol.
Nunu's father, mother and two little sisters were brutally murdered by the rebels. Nunu remembers in nightmares the exact details of how his father lay half on, half off the family couch, his mother splayed face down, and his twin sisters covered with a blood-soaked blanket. Their murders were ten years ago, but until recently Nunu still cried at night and would be seized by a "great disturbance." Nunu knew that his father's killers were looking to finish the job, so he fled to the south of Liberia. But he says he was repeatedly stopped, interrogated, and beaten at military intelligence checkpoints. "As I walked down the road, I saw hundreds of dead bodies lying along the way. It was very hard for me. I tried to take courage in my Christian faith with the example of Job and the faith of Abraham's exemplary living."
Still under suspicion, Nunu left Liberia and stowed away under cotton husks on a slow boat from Ghana to New York. After discovering Nunu in New York, immigration officials held him in jail while considering his plea for asylum. But Nunu was optimistic that God would look out for him, and he started Bible studies and counseling of other trauma victims.
One night, partial blindness and weakness in his legs struck him. Near death, Nunu was rushed to the hospital, where a doctor familiar with torture and abuse victims diagnosed myasthenia gravis, a degenerative nervous condition that Nunu's doctors believe was activated by his long period of stress.
The disease left him bitterly isolated. The other immigrant prisoners avoided him. "Everyone turned against me, neglected me." Nunu's weight dropped from 180 to 140 pounds before he was released into the care of Redeemer Church (part of the Presbyterian Church in America) in Manhattan.
Andrea Clark, a staff worker with Redeemer's deacon program, immediately saw an opportunity for mercy. She says that hearing about the terrible experiences of Nunu angered her. She had the support of other deacons and the prayers of her home fellowship group, but "it took a lot out of me."
One person felt the church shouldn't support an illegal alien. Meanwhile, Nunu was describing "the horrible things he had to go through," she says. "When he became depressed, I worried about him."
Torture and trauma specialists say Nunu's case is not uncommon. Hawkins, also from Redeemer and a physician at Albert Einstein School of Medicine, says a sense of isolation, neurological disorders, weakness, and depression can suddenly overwhelm a victim. Hawkins also says medical professionals face a challenge similar to that of immigrant lawyers.
"When I have seen torture victims about their medical problems, I was so anxious to get a medical diagnosis and on keeping them comfortable that I did not want to probe too much about their experiences," she says. "Generally, they never want to talk about it." Working with pastors and counselors is a good way to help the healing process. Hawkins adds that as a Christian doctor she can also pray for the victims.
The Manhattan church's help and prayers gave Nunu hope and a special feeling of a new calling from God. He wrote Andrea Clark from his detention cell: "With a burdenful heart, 'yet not ready to quit,' I look daily in fearful wonderment at the architectural designs of this city and my heart cries for the countless brethren." After getting out of jail, Nunu has been in training to help other Christian torture and abuse victims.
INVITING THE STRANGER
Steve Haas, president of the International Day of Prayer for the Persecuted Church, says now that American Christians are praying for their suffering brothers and sisters around the world, they are beginning to realize the full dimensions of the problem.
"I have just finished meeting with church people in Los Angeles, and it is nowhere more true than in L.A. that people who are objects of persecution in their own country have come here," Haas says. "Prayer for the persecuted is to discover where they live and be surprised by the fact that they live down the street."
In Dallas, Holston also sees that Christians have a special role. Torture and abuse victims who have fled to Texas are often alone and poverty-stricken. "They live on the kindness of strangers," he says. Invoking Matthew 25, Holston observes that Christians are uniquely prepared and called to host strangers: "Jesus said, 'I was a stranger and you invited me in.' " Holston says his work with people tortured or abused for their faith has been an education in world Christianity.
"I felt I had to go to school on the world. But now when I get into the cab and hear an African accent, I strike up a conversation. More often than not, I discover my driver is a Christian. Recently, my cab driver and I started trading Psalms. It was a great moment."
A common theme for Christians who help refugees fleeing violent persecution and torture is how they change from distant benevolent patrons to servants in Christ. "I used to feel good about doing this until the day a Zairian Christian came with his family to thank me," Holston says. "He told me, 'You gave me my life.' I was stunned for that moment, thinking: Who is getting the most out of this? Most people can go through their whole life without a moment like this."
Tony Carnes is Senior News Writer for Christianity Today.
Related Elsewhere
For more on persecuted Christians, see the Web sites of the International Day of Prayer for the Persecuted Church in the US and Canada, which offer news, essays, resources, prayer suggestions, and other materials.
ChristianityToday.com regularly covers religious persecution around the globe. For example, we covered Bob Fu's story in a September 1, 1997 news story titled "House Church Leaders Flee with American Help" (CT Library paid content).
Have something to add about this? See something we missed? Share your feedback here.
Our digital archives are a work in progress. Let us know if corrections need to be made.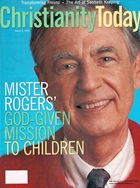 This article is from the March 6 2000 issue.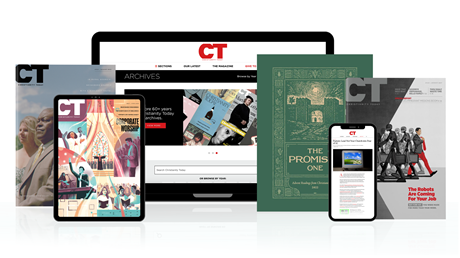 Annual & Monthly subscriptions available.
Print & Digital Issues of CT magazine
Complete access to every article on ChristianityToday.com
Unlimited access to 65+ years of CT's online archives
Member-only special issues
Subscribe
The Torture Victim Next Door
The Torture Victim Next Door