A Baptist leader who had been held in prison by Turkmenistan's secret police (KNB) since February 2 was deported from the Central Asian state yesterday.On Saturday morning, Anatoli Belyayev was brought from the KNB prison in the Turkmen capital Ashgabad to the city's airport, where he was reunited with his wife Natalya and daughter just before they were forcibly placed on a flight to Russia. Baptist sources in Moscow report that the family arrived there Saturday evening."Anatoli and his family were only given their passports back when they were on the plane," a Baptist source told Compass. "The Russians already knew they would be arriving and that they had been deported. The Russian border guards apparently thought this was all wrong and knew they were not criminals."Belyayev, a leader in the Ashgabad Baptist congregation, which belongs to the Council of Churches of Evangelical Christians/Baptists, was threatened with deportation upon his arrest in February and his passport was confiscated. Natalya's passport was confiscated when she was placed under house arrest at the same time. No charges were ever filed.The Belyayev family, all believed to be Russian citizens, had legal residency in Turkmenistan."It looks like the entire non-native church community will be deported from Turkmenistan," a Baptist source in Moscow noted grimly. The source confirmed reports that two more families are slated for deportation on Monday, March 13. "The Senkin family and the Shulgin family are next in line," the source said.Both families have been active in the local Baptist congregation in the town of Mary, southeast of Ashgabad. KNB officers came to the two families' homes on March 10 to inform them of their imminent deportation.The Shulgin ...
1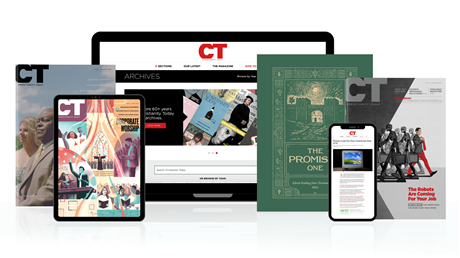 Find hope and historical insight. For a limited time, explore 60+ years of CT archives for free!
Daily devotions from Timothy Dalrymple during this pandemic.
Hundreds of theology and spiritual formation classics from Philip Yancey, Elisabeth Elliot, John Stott, and more.
Thought journalism that inspires you to think more deeply about your faith.
Turkmen Secret Police Deports Baptist Couple
Turkmen Secret Police Deports Baptist Couple