"Story-writers," said Flannery O'Connor, one of the best, "are always talking about what makes a story 'work.'"
From my own experience in trying to make stories "work," I have discovered that what is needed is an action that is totally unexpected, yet totally believable, and I have found that, for me, this is always an action which indicates that grace has been offered. And frequently it is an action in which the devil has been the unwilling instrument of grace. This is not a piece of knowledge that I consciously put into my stories; it is a discovery that I get out of them. My own life story contains details that I regret and may even resent: pain from childhood, illness and injury, times of poverty, wrong choices, broken relationships, missed opportunities, disappointment in my own failures. Can I trust, truly trust, that God can weave these redemptively into my overall story, as "unwilling instruments of grace"?I think of God's style as ironic. A more straightforward approach would respond to each new problem with an immediate solution. A woman gets sick; God heals her. A man is falsely imprisoned; God releases him. Rarely does God use such an approach, however. An author of great subtlety, he lets the plot line play out in perilous ways, then ingeniously incorporates those apparent detours into the route home. Thus Paul gives thanks for his "thorn in the flesh" because it advances, rather than impedes, God's work through him; and Joseph can look back on his harrowing life and say to his cruel brothers, "You intended to harm me, but God intended it for good."In high school, I took pride in my ability to play chess. I joined the chess club, and during lunch hour could be found sitting at a table with other nerds poring over books with titles like Classic King Pawn Openings. I studied techniques, won most of my matches, and put the game aside for 20 years. Then, in Chicago, I met a truly fine chess player who had been perfecting his skills long since high school.When we played a few matches, I learned what it is like to play against a master. Any classic offense I tried, he countered with a classic defense. If I turned to more risky, unorthodox techniques, he incorporated my bold forays into his winning strategies. Although I had complete freedom to make any move I wished, I soon reached the conclusion that none of my strategies mattered very much. His superior skill guaranteed that my purposes inevitably ended up serving his own.Perhaps God engages our universe, his own creation, in much the same way. He grants us freedom to rebel against its original design, but even as we do so we end up ironically serving his eventual goal of restoration. If I accept that blueprint-- a huge step of faith, I confess—it transforms how I view both good and bad things that happen. Good things, such as health, talent, and money, I can present to God as offerings to serve his purposes. And bad things, too—disability, poverty, family dysfunction, failures—can be redeemed as the very instruments that drive me to God.A skeptic might accuse me of flagrant rationalization, arguing backwards to make evidence fit a prior conclusion. Yes, exactly. A Christian begins with the conclusion that a good God will restore creation to its original design, and sees all history as proceeding toward that end. When a Grand Master plays a chess amateur, victory is assured no matter how the board may look at any given moment. In a miracle of grace, even our personal failures can become tools in God's hands. Many people find that a persistent temptation, even an addiction, is the very wound that causes them to turn in desperation to God, so that the wound forms a beginning point for new creation.Paul Tournier summed up the pattern well:
The most wonderful thing in this world is not the good that we accomplish, but the fact that good can come out of the evil that we do. I have been struck, for example, by the numbers of people who have been brought back to God under the influence of a person to whom they had some imperfect attachment . …Our vocation is, I believe, to build good out of evil. For if we try to build good out of good, we are in danger of running out of raw material.
I am certain Tournier would prefer for people never to commit evil in the first place. Unfortunately, that is an unattainable state in this fallen world. Here, the ironic response works best, for it never runs out of raw material.
Related Elsewhere
Earlier Philip Yancey columns include:Would Jesus Worship Here? (Feb. 7, 2000)
Doctor's Orders (Dec. 2, 1999)
Getting to Know Me (Oct. 25, 1999)
The Encyclopedia of Theological Ignorance (Sept. 6, 1999)
Writing the Trinity (July 12, 1999)
Can Good Come Out of This Evil? (June 14, 1999)
The Last Deist (Apr. 5, 1999)
Why I Can Feel Your Pain (Feb. 8, 1999)
What The Prince of Egypt Won't Tell You (Dec. 7, 1998)
What's a Heaven For? (Oct. 26, 1998)
The Fox and the Writer (Sept. 7, 1998)
Fear and Faith in the Middle East (July 13, 1998)
And the Word Was … Debatable (May 18, 1998)
A Cure for Spiritual Deafness (Apr. 6, 1998)
Jesus' Unanswered Prayers (Feb. 9, 1998)
More Philip Yancey archives
Have something to add about this? See something we missed? Share your feedback here.
Our digital archives are a work in progress. Let us know if corrections need to be made.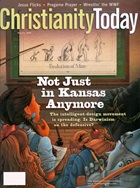 This article is from the May 22 2000 issue.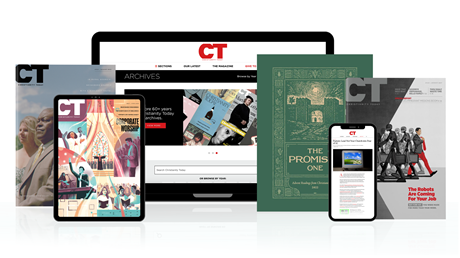 Subscribe to Christianity Today and get access to this article plus 65+ years of archives.
Home delivery of CT magazine
Complete access to articles on ChristianityToday.com
Over 120 years of magazine archives plus full access to all of CT's online archives
Subscribe Now
The Back Page | Philip Yancey:Chess Master
The Back Page | Philip Yancey:Chess Master