When was the last time you were in Sunday worship and heard your pastor speaking out about the 2 million people in southern Sudan—mostly Christians—who have been killed, or about those who have been sold into slavery? When was the last time you heard about the suffering of Coptic Christians in Egypt?
Or about believers in China—like house-church pastor Li Dexian? In 1995 Li was beaten by Chinese police with a Bible in an apparent attempt to break his windpipe. They jumped him and struck him with an iron bar, breaking his ribs and causing him to vomit blood. His suffering continues: Li has been arrested more than 13 times since October 1999.
Some Christians have indeed spoken out consistently against persecution of other Christians. Chuck Colson, the late Cardinal John O'Connor, Richard Land, and James Dobson come to mind.
For the most part, however, churches and Christian leaders have been shame fully silent.
Silent about Sudan.
There 2 million people, mostly Christians, have been killed in the midst of a 17-year civil war. Many Americans do not realize that slavery still exists in the world, as it does in Sudan. The war that has killed and en slaved so many has been waged mostly by the extremist Islamic government in Khartoum, which has been trying to force Islamic law on the Christian population in the South.
The Sudanese government bombed a hospital in the South earlier this year, injuring several people and killing two. One of those killed was Tombek Marcello Daniel, a Christian worker with Far Reaching Ministries. Daniel was training to be a pastor, but now he is gone and his wife and children are left behind. Media reported that about a dozen bombs fell on the area and that this was an intentional attack on civilians and nonmilitary targets.
Silent about Egypt.
Freedom House reports that 6 to 10 million Coptic Christians fear violence from extremist Islamic groups, local police, and security forces, as well as discrimination from the Egyptian government. El Kosheh, a small town about 300 miles from Cairo, is predominantly Coptic Christian. Reportedly more than 1,000 Christians there were rounded up, arrested, and tortured in 1998, yet no one was prosecuted.
The Christian Copts of Egypt date back nearly 2,000 years and represent the largest Christian community in the Middle East, but they continue to suffer fear, threats, and intimidation as they seek to worship and live freely.
Silent about China.
Catholic Bishop Peter Joseph Fan Xue-Yan was imprisoned by the government in 1958 and held for 34 years because of his loyalty to his faith. In April 1992, security officers returned his frozen and broken body in a plastic sack. An autopsy showed that he died from torture wounds suffered in prison.
Churches have been silent, perhaps, because many leaders want to avoid "political" issues. Yet some issues transcend politics, and religious persecution is one of them. Christians may disagree about establishing Permanent Normal Trade Relations with China, but we should speak with one voice for the suffering church.
The apostle Paul writes in 1 Corinthians 12:25 that God has made us one in Christ and that all of us, as different members of his body, "should have equal concern for each other." He writes in the next verse, "If one part suffers, every part suffers with it; if one part is honored, every part rejoices with it."
Hebrews 13:3 urges us, "Remember those in prison as if you were their fellow prisoners, and those who are mistreated as if you yourselves were suffering."
While one part of the body, the church in America, is well-fed and prosperous, other parts, in places like Sudan, Egypt, and China, suffer. These members of our own body languish in prison cells, beaten and tortured, torn away from family and sold into slavery.
In many cases, they have paid the ultimate price.
Certainly we must pray for our persecuted brothers and sisters, and not only on special days like the National Day of Prayer; we must also speak out on their behalf and get involved in helping them. In Isaiah the Lord calls out to his own people, "Seek justice, encourage the oppressed. Defend the cause of the fatherless, plead the case of the widow" (1:17).
We can do much more. Churches and individuals can contact international human-rights organizations to find out how to adopt prisoners, then write letters to those prisoners and their families. We can write letters to the editors of local and national newspapers, to President Clinton, to the U.S. State Department, to members of Congress. Writing to the Sudanese, Egyptian, and Chinese ambassadors to the United States is also effective. Christians who visit China can ask to visit prisoners and their families. Former prisoners have told me that when the outside world learned of their plight, their lives got better—more food, better treatment, and, in some cases, eventual release.
During the 1970s and '80s, U.S. Jewish groups spoke out on behalf of fellow Jews being persecuted in the Soviet Union. The groups were bold, courageous, and full of zeal. We could certainly learn much from their example.
"As the body without the spirit is dead, so faith with out deeds is dead," we read in the book of James.
My hope and prayer is that the body of Christ in America will awake with holy boldness—a boldness content neither with silence nor mere words but that backs up those words with action and results.
Rep. Frank R. Wolf is from Virginia.
Related Elsewhere
Read more about China, Sudan, and Egypt's religious freedom record at uscirf.org , or at human rights sites like Amnesty International , Freedom House , or Human Rights Watch .
Read the second annual U.S. State Department report on international religious freedom , which was released last week.
Previous Christianity Today stories about China include:
Senate Debates Granting China Permanent Trade Status | U.S. commission warns that normalizing trade will harm religious freedom. (Sept. 5, 2000)
House Approves Divisive U.S.-China Trade Pact | But will permanent normal trade relations status help human rights? (May 25, 2000)
China Should Improve on Religion to Gain Permanent Trade Status, Commission Says | Religious liberty in Sudan and Russia also criticized. (May 8, 2000)
China's Three Self Churches, Seminaries Bursting | Younger Chinese drastically changing congregational demographics. (Dec. 29, 1999)
A Tale of China's Two Churches | Eyewitness reports of repression and revival. (July 13, 1998)
Previous Christianity Today stories about Sudan include:
Southern Sudan Bombed Despite Cease-fire Promise | Details sketchy from town of Yei, near Democratic Republic of the Congo. (May 8, 2000)
Oil Exports Draw Protests | Christians urge divestment from Canadian company. (November 15, 1999)
Slave Redemption | Americans are becoming instant abolitionists. But is the movement backfiring? (Aug. 9, 1999)
Have something to add about this? See something we missed? Share your feedback here.
Our digital archives are a work in progress. Let us know if corrections need to be made.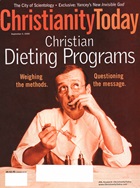 This article is from the September 4 2000 issue.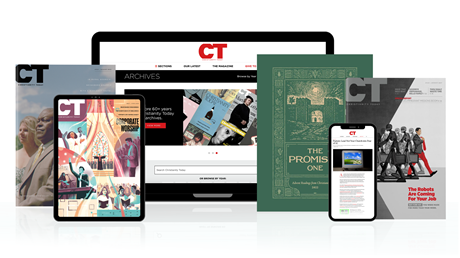 Annual & Monthly subscriptions available.
Print & Digital Issues of CT magazine
Complete access to every article on ChristianityToday.com
Unlimited access to 65+ years of CT's online archives
Member-only special issues
Subscribe
Inexcusable Silence
Inexcusable Silence