"Matters of Opinion" is an occasional department that allows discussion of perspectives not necessarily shared by Christianity Today or the evangelical community as a whole. It is intended to encourage dialogue, and we welcome readers' responses.—The Editors
When Southern Baptists recently asserted that women's ordination is an unscriptural capitulation to the values of a postmodern culture, they used fighting words for denominations that claim a Wesleyan/Holiness theological heritage.
Before the Southern Baptist Convention (SBC) was organized in 1845, holiness female preachers—conservative, Bible-quoting women who cherished traditional family values—crisscrossed this country holding revivals, starting colleges, and spearheading rescue missions. They were ordained to ministry a century before the civil-rights movement wedged open the door for female ministers in mainline denominations like the Methodists and Presbyterians. The Church of the Nazarene, Church of God (Anderson, Ind.), Evangelical Friends, Free Meth odists, the Salvation Army, and the Wesleyan Church all take their Bibles seriously and share a long heritage of ordaining women.
The Wesleyan/Holiness view of women's ordination is founded not on modern feminism but on four scriptural cornerstones.
First, creation. Women are created as equal inheritors of God's image, and the subsequent subjugation of wom en is a sinful consequence of the Fall. Faith and new life in Christ restore the created intention of God and eliminate this distortion.
Second, public proclamation. Both testaments record the faithful and fearless service of women, including prophets like Miriam, Deborah, Huldah, and the Corinthian women who were told to cover their heads when they prophesied. Jesus chose a woman as the first to hear his charge to proclaim his resurrection.
Third, God's new order. The same Paul who told unruly women at Corinth and Ephesus to be quiet in worship declared that in Christ there is neither Jew nor Greek, slave nor free, male nor female (Galatians 3:28).
Fourth, the Spirit's calling. Pentecost made it plain that God pours out his Spirit upon all flesh so that "sons and daughters" prophesy.
These scriptural premises provide what Susie Stanley of Messiah College calls "prophetic authority"—an empowerment of the Spirit that compels all God's people to serve and witness to his grace.
Wesleyan/Holiness denominations, as the moniker implies, trace their heritage to John Wesley, the 18th-century British Reformer. A lifelong member of the all-male Anglican clergy, Wesley saw his mother, Susanna, turn the family worship into a prayer meeting regularly attended by 200 people. Wesley also drew inspiration from the many women who were his prayer-band leaders (one woman's group numbered several hundred). These godly examples convinced him that the Spirit opened the way for anyone called by God to preach, regardless of their sex.
As Methodism crossed the Atlantic and the 19th-century Holiness movement prompted thousands to seek a deeper spir itual life, any man or wom an who claimed an experience of God's sanctification was encouraged to give public witness. Soon the boundary between such testimony and traditional exhortation from Scrip ture disappeared, and women were preaching. Phoebe Palmer became a household name for her revival preaching and social reform. In Wesleyan/Holiness denominations, ordination confirms what God has already begun. As inheritors of the Protestant Reformation, these churches believe the pastor is primarily to preach from the Bible and bring new believers into the congregation. Priestly and liturgical tasks receive less emphasis.
At a Congregational church in 1853, Antoinette Brown became the first woman formally ordained to ministry in the United States. The Rev. Luther Lee, a Wesleyan Meth odist abolitionist, said at her ordination, "All we are here to do, and all we expect to do, in due form, and by solemn and impressive service, [is] to subscribe our testimony to the fact that in our belief, our sister in Christ, Antoinette L. Brown, is one of the ministers of the New Cov enant, authorized, qualified, and called of God to preach the gospel of his Son Jesus Christ."
Just this summer, The Wesleyan Church issued a statement affirming that stance: "The Wesleyan Church, on the basis of the total content of Scripture, believes that a wo man is fully equal to man in terms of her right (as directed by the Holy Spirit and authorized by the Church) to teach, preach, lead or govern (including supervisory roles and board memberships), lead worship, or serve in any other office or ministry of the Church."
The formal recognition of the right to minister did not come easily in the 19th century. During a revival in West Texas, Nazarene minister Mary Lee Harris Cagle was accused of abandoning her children (she had none) and operating a bordello (an odd accusation for one who felt wearing short sleeves or jewelry was immodest).
In 1904 Church of God evangelist Lena Shoffner faced off with a man who stormed the platform, shouting, "I rebuke thee in the name of the Lord," as she preached.
Most of these women toiled as itinerant evangelists, missionaries, teachers in church-related schools, and reform workers among the poor. Many entered the ministry after raising children. Naza rene pastor Agnes Diffee recoiled at the label "woman preacher" because of the cultural slap the term carried. Yet she was called to preach, and because of her leadership the membership of her church in Little Rock, Arkansas, surpassed 1,100 by 1949.
Many of the Wesleyan/Holiness denominations sprouted during the first decades of the 20th century, and the ranks of wom en ministers swelled slightly. Fledgling grassroots revivalist movements were happy to accept the efforts of gifted leaders, both male and female. Women constituted 32 percent of Church of God, Anderson, pastors in 1925.
Things began to shift that same year. The Scopes Trial made public the growing split between modernism and the conservative religious community. For the next two decades, the evangelical community retreated and set up a parallel society with separate publishers and schools—and a stronger emphasis on separate spheres for men and wo men. That emphasis led to fewer ordinations for women in evangelical churches.
When the second wave of feminism broke onto American shores in the 1960s, Wesleyan/Holiness churches, like their SBC counterparts, became uneasy. Four decades later, the core questions surrounding women's roles continue to provoke differing answers within Wesleyan/Holiness congregations. Are women created equally in God's image and given spiritual gifts and graces for which they are morally and spiritually accountable? Or are women divinely designed to find fulfillment through motherhood and supportive roles?
This focus on spiritual and prophetic leadership frees women to serve, lead, and hold differing opinions. A good number of women attending Wesleyan/Holiness churches continue to embrace the ideals of "true feminity" (first defined by Catharine Beecher, who outlined "a woman's sphere of influence" before the Civil War.) Others who share the pews or step into the pulpit mightly gladly claim a feminism rooted in equality in Christ.
James Dobson's heritage
Today a good number of women attending Wesleyan/Holiness churches embrace the ideals of "true femininity" (captured in William Ross Wallace's statement that "the hand that rocks the cradle rules the world"). They chafe at being dubbed "feminists." They prefer to lead through purity, piety, and devotion to their families.
They find encouragement in Focus on the Family's James Dobson, a descendant of Holiness women preachers. His great-grandmother McCluskey and grandmother Dillingham were both ordained Nazarene ministers who served churches with their husbands.
H. B. London, head of Pastoral Ministries at Focus and Dobson's first cousin, recalls that grandmother Dillingham was the "primary pastor" and known for preaching evangelistic services on Sunday evenings. Their great-grandmother McCluskey and her husband prayed for an hour every noon for the spiritual welfare of their family and claimed a promise that four generations would serve in ministry. This holiness legacy is seen in Focus on the Family's position on women ministers. As London puts it, "We feel our pastoral materials should be made available in the same spirit and mindset that prompted Paul to pen, 'There is neither Jew nor Greek, bond nor free, male nor female; for ye are all one in Christ Jesus.' "
Local churches grant local preaching licenses and extend calls to their ministers, so no national Wesleyan/Holiness statement on ordination could dicate policy to all churches. Within this congregational polity, many women in the Wesleyan/Holiness tradition have discerned the call of God to pastoral ministry.
Their calls came not from a demand for more social freedom but from their reading of Scripture and the movement of the Spirit within.
Rebecca Laird is the author of Ordained Women in the Church of the Nazarene: The First Generation (Beacon Hill, 1993), a columnist for Holiness Today, and a member of the Wesleyan/ Holiness Women Clergy Conference.
Related Elsewhere
Biographical sketches of Antoinette Brown, the first formally ordained woman in the U.S., are available at the Web sites of Oberlin College and Encyclopedia Britannica .
The United Methodist Church offers resources about the history of Methodist women in mission.
Read more about John Wesley's views on women's roles in the church.
Visit the Wesleyan/Holiness women clergy page or link to scriptural defenses of women clergy .
Read the Canadian Free Methodist Church's statement on women in ministry .
Click and scroll down to see current statistics about ordained Wesleyan women .
Rebecca Laird's Ordained Women in the Church of the Nazarene is available from amazon.com.
Previous Christianity Today stories about women's ordination include:
Mainstreaming the Mainline | Methodist evangelicals pull a once 'incurably liberal' denomination back toward the orthodox center. (Aug. 18, 2000)
A Woman's Place | Women reaching women is key to the future of missions. (Aug. 4, 2000)
Will Episcopalians Step into the 'Radical Center'? | Homosexual ordination discussed, women's ordination mandated. (Sept. 1, 1997)
Presbyterian Groups Sever CRC Ties | Women's ordination splits two denominations. (Aug. 11, 1997)
Have something to add about this? See something we missed? Share your feedback here.
Our digital archives are a work in progress. Let us know if corrections need to be made.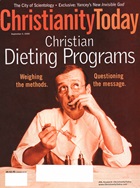 This article is from the September 4 2000 issue.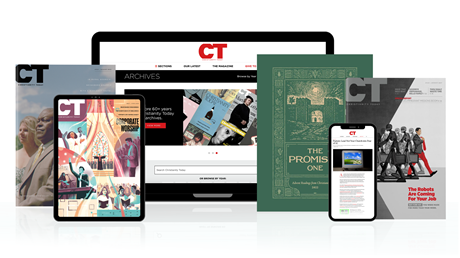 Annual & Monthly subscriptions available.
Print & Digital Issues of CT magazine
Complete access to every article on ChristianityToday.com
Unlimited access to 65+ years of CT's online archives
Member-only special issues
Subscribe
What Has Gender Got to Do with It?
What Has Gender Got to Do with It?