Gwen Shamblin, founder of the popular Weigh Down diet, has already been compared to early church figures—the desert monks—because her ideas link physical hunger and spiritual hunger. Now she can be compared to another early church figure, Arius, because her Christology is getting her in trouble.
Shamblin, for those of you who haven't been following the coverage at ChristianityToday.com, writes in her doctrinal statement, "I believe that Jesus and God are two separate beings." She also objects to the term trinity: "Our feeling is that the word 'trinity' implies equality in leadership, or shared Lordship. … We feel that we grieve Jesus when we do not watch our words and their meaning—especially a word not found in either the Old or New Testament, writings that span centuries of God's inspired word." (Of course, "Bible" and "evangelism" aren't in the Scriptures, either, but that's another argument.)
Arius (ca. 250-ca. 336) disagreed with a different term, homoousios, which is a Greek word meaning "of the same substance"—as in, Jesus is "of the same substance" as the Father. Arius preferred homoiousios, "of similar substance" (making the proverbial one iota of difference). In song, he put it this way: "Yet the Son's substance is / Removed from the substance of the Father: / The Son is not equal to the Father, / Nor does he share the same substance."
At the 325 Council of Nicea, Arius's logic—if there's one God, but Jesus and God are separate beings, then Jesus must not be God—crashed into Athanasius's ideas of the Incarnation. Athanasius (ca. 296-373) shuddered to think that Jesus might not have been fully God, because to him that meant humanity was not really saved. As Athanasius wrote in his treatise De Incarnatione, "We ourselves ...
1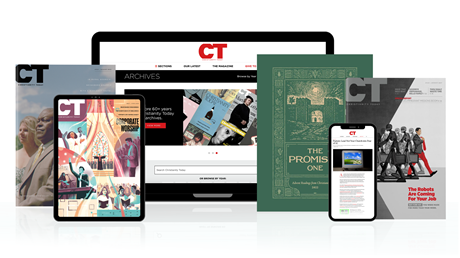 Subscribe to Christianity Today and get access to this article plus 65+ years of archives.
Home delivery of CT magazine
Complete access to articles on ChristianityToday.com
Over 120 years of magazine archives plus full access to all of CT's online archives
Subscribe Now
Weighty Matters
Weighty Matters