Missionary and her infant daughter killed by Peruvian military
The story has been on the front page of newspapers around the country this weekend, but news continues to circulate about the Peruvian military's shooting of a plane full of American missionaries. Veronica "Roni" Bowers, 35, and her 7-month-old daughter, Charity, were killed in the attack. The pilot, Kevin Donaldson, was injured. (Ron Bowers, Roni's husband, and their son, Cory, were also aboard.)
Why the attack? The Peruvian air force, acting on information from a CIA-operated surveillance plane, believed the missionaries were actually drug runners. The Peruvian military says the plane never filed a flight plan and that it did not respond to demands that it land. Bad move. The missionaries' agency, Association of Baptists for World Evangelism (ABWE), posted the flight plan on its Web site this morning. "We feel certainly that someone should have known about that flight," ABWE president Michael Loftis said on today's Good Morning America. "The pilot was in radio contact with the tower at the time the shooting began. The tower people heard that and were aware of what was going on over the radio."
Phil Bowers, Ron's brother, is even more vehement in his denials of the Peruvian version of events. "We've got hundreds of witnesses from the shore, Peruvians who were watching from the village of Huanta," he says. "Why didn't [the military plane] call and check the registration? Sounds like a bunch of vigilante hot-shot pilots. Either that or someone higher up ordered the pilots to shoot."
Right now, the political situation is in a holding pattern. President Bush called the shooting "a terrible tragedy" and the U.S. government has suspended anti-drug surveillance flights, but any actual criticism that might be forthcoming will have to wait for an investigation. "I will wait to see all the facts before I reach any conclusions about blame," Bush said. "But right now, we mourn for the loss of a life, two lives."
Roberto Rivera, a columnist for Charles Colson's Breakpoint radio program and Web site, isn't waiting; he knows where the blame lies:
We Americans can call … what happened to 'Roni' Bowers a 'tragic mistake,' and take some comfort in the knowledge that the military action that killed her 'was not an operation we had control of.' But none of this changes the fact that Bower was a victim of the war against drugs—that she died as a result of our anxiety about the impact of drugs on our society, and the means we have chosen to address those concerns. … It was the unwillingness to assign moral culpability for our drug problems that, just as much as the Peruvian Air Force, killed "Roni" Bower and her daughter. We haven't got the stomach—or the imagination-to really attack demand, so, like someone desperate to change the subject, we go on and on about the supply side—secure in the belief that the casualties of our policy are folks ordinary Americans can't relate to. Tragically, 'Roni' and Charity Bowers were there when our luck ran out.
(Rivera's full column wasn't posted on the Breakpoint Web site yet this morning, but it should be up soon.) More news is likely to come out over the course of the day; keep an eye on Yahoo's full coverage area for updates.
Pat Robertson's China comments have personal consequences
As noted earlier in Weblog, religious broadcaster Pat Robertson has been anathematized by his former colleagues for saying that China's mandatory one-child policy is a case of the country "doing what they have to do." He is, to say, off the guest list at religious conservative functions. But his statement may have more direct personal consequences as well. The attorney for the 10 African-American former employees of Robertson's Christian Coalition who are currently suing the organization for racial discrimination says that racial statements made in that interview—such as apparently lamenting that the one-child policy would lead to diluting "the racial purity of the Han Chinese"—give credence to the case. The Washington Times also reports that annual donations to the organization dropped from $15.8 million in 1997 to $2.9 million in 1999, that it suddenly dropped its annual "Road to Victory" conference, and that officials aren't commenting on any of it.
Related Elsewhere
See our past Weblog updates:
April 20 | 19 | 18 | 17 | 16

April 12 | 11 | 10 | 9

April 6 | 5 | 4 | 3 | 2

March 30 | 29 | 28 | 27 | 26

March 23 | 22 | 21 | 20 | 19

March 16 | 15 | 13 | 12

March 9 | 8 | 7 | 6 | 5

March 2 | 1 | February 28 | 27 | 26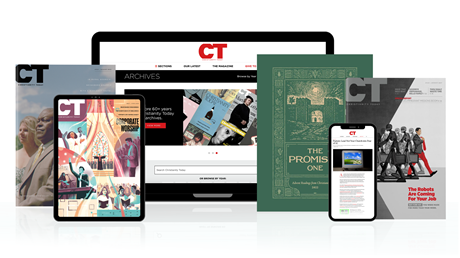 Annual & Monthly subscriptions available.
Print & Digital Issues of CT magazine
Complete access to every article on ChristianityToday.com
Unlimited access to 65+ years of CT's online archives
Member-only special issues
Subscribe
"Missionaries Shot Down in Peru, Mother and Infant Killed"
"Missionaries Shot Down in Peru, Mother and Infant Killed"