Repetition, it is often said, is the key to learning. If so, let students, educators, and parents alike take note of the iterative lesson of the Supreme Court: religious viewpoints have as much of a constitutional right to be heard as other viewpoints.
In the latest of many cases over the years, the Supreme Court told a Milford, New York, school district that if it opened its doors to some civil and social organizations, it had to open its doors to the Good News Club, a chapter of Child Evangelism Fellowship.
"When Milford denied the Good News Club access to the school's limited public forum on the ground that the club was religious in nature," Justice Clarence Thomas wrote for the 6-3 majority, "it discriminated against the club because of its religious viewpoint in violation of the free-speech clause of the First Amendment."
The principle was the same as that in 1981, when the Supreme Court told the University of Missouri at Kansas City to open its doors to religious organizations. And again in 1993, when a Center Moriches, New York, school district was also told not to exclude religious organizations. And in 1995, when the court told the University of Virginia that if it paid for the printing costs of student publications, it also had to pay for a student-run religious publication. The State may limit speech—it doesn't have to open the door to everyone—but it cannot exclude groups on the basis of their viewpoint, including their religion.
What's especially important in the Good News Club decision is that the Supreme Court lifted this principle so high. It does not matter if the group evangelizes. It doesn't matter if it worships. It doesn't matter if it discusses religious topics rather than secular topics from a religious perspective. It doesn't matter if it teaches from exclusively Christian, Muslim, or Buddhist beliefs. It doesn't matter how young the attending students are. It can't be excluded simply for being religious.
In fact, said Thomas, the real danger here is from excluding such religious groups: "Any bystander could conceivably be aware of the school's use policy and its exclusion of the Good News Club, and could suffer as much from viewpoint discrimination as elementary school children could suffer from perceived endorsement."
The Good News Club decision will likely have implications on a wide range of church-state issues, from charitable-choice legislation to school vouchers, but its most widespread influence will be in the 91,062 public schools around the country. Teachers and administrators have been repeatedly informed—by all three branches of the federal government, as well as many state and local governments—of the constitutional requirements regarding religion in schools. Countless memos, pamphlets, handbooks, and other communications have noted that the only way to shut religion out is to shut everybody out.
But some schools have continued to bar religious clubs from meeting, perhaps out of fear that the ACLU or someone else would file a lawsuit anyway. Fortunately, the legal issue has been settled. At this juncture, school officials who worry about litigation should be more concerned about First Amendment suits from religious activists than from the ACLU and Americans United for Separation of Church and State. Still more important, they should focus their concern on students' free exercise of their religion.
Related Elsewhere
Also posted on our site today: Court Ruling is Good News for Equal Access | Religious conservatives hail religious club case as protection for free-speech.
Supreme Court voted in a 6-3 decision (PDF | HTML) to allow the Good News Club of Milford, New York, to use public school buildings.
Editorials on the decision ran in: The New York Times, San Francisco Chronicle, The Seattle Times , USA Today. The Atlanta Journal-Constitution, New York Post, Christian Science Monitor, Detroit Free Press, and Milwaukee Journal Sentinel.
Related Christianity Today articles include:
Weblog: Beyond the 6-3 Votes That Mattered | Newspaper editorials weigh in on Good News Club v. Milford School District. Plus other stories from mainstream media around the world. (June 14, 2001)

Weblog: Grief Observed Over Abolition of Lewis's Mere Christianity | Plus: Supreme Court okays Christian elementary school club, and American missionaries are still alive. (June 11, 2001)

School Fights Christian Athletes Club | Pending trial in California will test the limits of religion on campus. (June 7, 2001)

Weblog: Supreme Court Apparently Offers 'Good News' for Bible Club | Plus: Ghosts of former Supreme Court decisions return to haunt college campuses, and other stories from around the world. (March 1, 2001)

Equal Access Case Argued | Can an after-school Christian club use public school facilities? The Supreme Court will decide. (May 5, 2001)

Weblog: The Nicest Battle Over Religion in Schools | Plus: Colson gets to vote, Dr. Laura apologizes, and other stories from other media sources. (Oct. 11, 2000)
Have something to add about this? See something we missed? Share your feedback here.
Our digital archives are a work in progress. Let us know if corrections need to be made.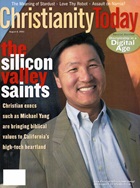 This article is from the August 6 2001 issue.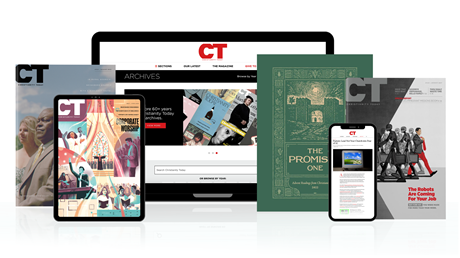 Subscribe to Christianity Today and get access to this article plus 65+ years of archives.
Home delivery of CT magazine
Complete access to articles on ChristianityToday.com
Over 120 years of magazine archives plus full access to all of CT's online archives
Subscribe Now
Good News Indeed
Good News Indeed