The growth of the Confessing Church Movement in the Presbyterian Church USA (PCUSA) is accelerating talk of a permanent split in the denomination of 2.5 million.
In seven months, the movement of conservative Presbyterians has grown to more than 1,000 churches, a little less than 10 percent of the denomination. The PCUSA's 173 presbyteries are currently voting on Amendment A, which would remove the existing constitutional clause banning from church office noncelibate gays and sexually promiscuous individuals. The General Assembly voted to send the issue to the presbyteries at its June meeting this year.
This vote is the fourth on the issue of sexual conduct since the assembly banned actively homosexual clergy in 1996. A majority of the presbyteries ratified the ban in 1997.
Robert Howard, chairman of the conservative Presbyterian Lay Committee, says conservatives are weary of repeated votes on the same issue. "People are unwilling to have yearly hassles on something Scripture speaks to so clearly," Howard says.
A recent Presbyterian Panel survey indicates that most PCUSA pastors expect a split within 50 years in the denomination, which has 11,200 congregations. The panel is a representative sample of 5,000 Presbyterians.
Jerry Andrews, comoderator of the conservative Presbyterian Coalition, thinks the church may split in five years or less. Andrews believes Amendment A will fail miserably, but "should it pass, it is unlikely that the PCUSA will remain a united body," he says.
'Pre-Schismatic'
Laird Stuart, comoderator of the Covenant Network, which supports Amendment A, says the outcome is too close to call. But the growing number of Confessing Churches makes him less confident that the amendment will pass. Stuart said he is among many who see Confessing Churches as "pre-schismatic."
Jane Spahr is minister director of That All May Freely Serve, a group that works for the ordination of "qualified" homosexuals and transsexuals. Passing the amendment would, she says, allow local churches to make decisions about who best can serve them.
"This isn't to me a question of unity or disunity," Spahr says. "It's a question of what needs to be done."
Katie Morrison, a lesbian, was ordained to the ministry in October at her home congregation in San Anselmo, California. According to More Light Presbyterians, which advocates ordaining actively homosexual ministers, Morrison's ordination is the first since 1978.
As of early November, just two of nine presbyteries had voted for the amendment.
Positions appear to be hardening between some conservatives and the PCUSA leadership. Members of the Presbyterian Lay Committee described the actions of this year's General Assembly as apostate. Moderator Jack Rogers said the Lay Committee and other conservatives are magnifying differences to justify a separation. Twenty-nine former PCUSA moderators recently sent an open letter to the church disagreeing with the charge of apostasy. The moderators accused some conservatives of showing open disrespect to Rogers by not standing when he is introduced at events.
Bob Davis is executive director of the renewal organization Presbyterian Forum. Davis says the denomination's failure to affirm the lordship of Christ in exclusive, universal terms at its General Assembly may be the true cause of an eventual exodus.
"The question is, can we learn how to have an understanding, or at least a consensus, of how we understand the authority of Scripture?" Davis says. "Absent that, we are destined for a split."
Unclear Future
The logistics of such a split are unclear, especially since regional presbyteries hold the deeds of local church property. But the denomination still takes the threat of schism seriously. The General Assembly voted to appoint a task force to lead a four-year period of discernment to clarify the church's beliefs on "Christology, biblical authority and interpretation, ordination standards, and power." The task force, appointed in October, will seek "peace, unity, and purity" in the church.
The Committee on the Office of the General Assembly also authorized Rogers and PCUSA Stated Clerk Clifton Kirkpatrick to invite former moderators to be available to sessions and presbyteries that may leave or withhold funds from the denomination. Kirkpatrick says the move is not related to the Confessing Church Movement.
Conservatives do not speak with one voice on whether to leave the denomination or change it from within. Only half of the 1,300 people at a recent Presbyterian Coalition meeting raised their hands in support of "gracious separation" from the denomination if they continue to disagree.
Still, Presbyterian News Service reports that after Kirkpatrick attended the gathering, he told the Committee on the Office of the General Assembly that "the question is not if but when" conservatives would leave.
Related Elsewhere:
Christianity Today and the Pittsburgh Post-Gazette have both profiled the growing "confessing church movement."
Article continues below
The Confessing Church Movement site offers links to news stories, commentary pieces, and other resources.
Presbyweb.com has all the Presbyterian news you need including an analysis of the Amendment A voting.
In an August 11, 1997, Christianity Today article, James Edwards compared today's struggles within the PCUSA to that in the German church in the 1930s —which launched the original "Confessing Church" at Barmen.
Other Christianity Today articles on tensions within the Presbyterian Church (USA) include:
Presbyterians Void Ban on Gay Clergy | Presbyteries will vote on national meeting's action during the next year. (July 23, 2001)

Presbyterians Vote Down Ban on Same-Sex Unions | Opponents say vague wording led to defeat. (March 29, 2001)

Editorial: Walking in the Truth | Winning arguments at church conventions is not enough without compassion for homosexuals. (Oct. 30, 2000)

Presbyterians Propose Ban on Same-Sex Ceremonies | Change to church constitution, which passes by only 17 votes, now goes to presbyteries. (July 5, 2000)

Presbyterians urged to allow liberals to leave over homosexual ordination | The general assembly of the Presbyterian Church (USA), will be asked to consider a series of resolutions declaring that "irreconcilable" differences exist over the ordination of gay clergy. (Feb. 28, 2000)

Presbyterians Support Same-Sex Unions | Northeast Synod rules 8-2 in favor of continuing church's "holy union" ceremonies (Jan. 10, 2000)

Fidelity Clause Retained | Homosexual ordination under study until 2001. (Aug. 9, 1999)

Leaders Retain 'Chastity' Vow (May 18, 1998)

Assembly Favors 'Integrity' Not 'Chastity' for Leaders (Aug. 11, 1997)

Presbyterians Endorse Fidelity, Chastity for Ordained Clergy (Apr. 28, 1997)
Have something to add about this? See something we missed? Share your feedback here.
Our digital archives are a work in progress. Let us know if corrections need to be made.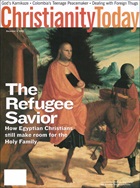 This article is from the December 3 2001 issue.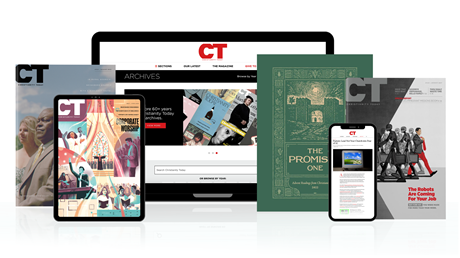 Subscribe to Christianity Today and get access to this article plus 65+ years of archives.
Home delivery of CT magazine
Complete access to articles on ChristianityToday.com
Over 120 years of magazine archives plus full access to all of CT's online archives
Subscribe Now
Talk of Presbyterian Split Grows
Talk of Presbyterian Split Grows