The Kingdom of Saudi Arabia, a key member of the United States-led coalition against terrorism, has imprisoned a dozen or more house-church leaders in Jeddah since last summer.
The Bush administration has not publicly called for the release of the detainees, mostly expatriate workers. The United States Commission on International Religious Freedom (USCIRF) has warned against policy tradeoffs. Human-rights advocates believe the Bush administration will tolerate Saudi abuse of human rights as long as the Saudi royal family supports the war on terrorism. U.S. Defense Secretary Donald Rumsfeld met recently with Saudi leaders to shore up support for the American-led campaign against the Taliban.
Steve McFarland, the commission's executive director, believes the United States has significant clout with Saudi authorities. "It's not like the United States has its hat in hand," he says. "There are 10,000 gis that are the only thing standing between Riyadh and [Iraq's] Saddam Hussein." American military forces have been stationed in Saudi Arabia since the Gulf War.
The Saudi royal family has repressed internal political opposition. Saudi law requires the nation's 15 million citizens to remain Muslims. Anyone who abandons Islam faces the death penalty. From 1990 to 1999, Saudi Arabia executed 767 people, including 419 foreign nationals, for a variety of offenses. As the United States has increased support for the Saudi regime, Saudi terrorists have targeted Americans. A terrorist bombing in 1996 killed 19 American soldiers at a Saudi airbase in Dhahran.
Despite its record on human rights, the Saudi royal family has a reputation for attempting to stay "in the middle," according to Daniel Hoffman, director of Middle East Concern, a monitoring group. "In general, the Saudi civil authorities are aware of much more Christian activity than they take action against," he says.
Pressure on Christians
The probe of the Jeddah house-church leaders began with a citizen's complaint against expatriate Christians who rented a public hall on June 2. They were bidding farewell to an Indian colleague, Prabhu Isaac.
According to Operation World, there are 807,000 Christians in the country. Most are expatriate workers. About 15,000 expatriate Christians worship each week in homes across Saudi Arabia, with just a handful of Saudis among them. The country's 7 million foreign workers—about one-third the population—are allowed to worship in their homes.
Saudi religious police arrested Isaac on July 19, turning him over to the Ministry of Interior. On July 25, authorities arrested Iskander Menghis, a Christian from Eritrea whose name was found on Isaac's personal computer. Under intense questioning, Isaac and Menghis reportedly revealed the names of underground-church leaders in Jeddah. That led to another 11 arrests in August and September.
Middle East Concern reported those arrested as Tinsaie Gizachew, Ibrahim Mohammed, Baharu Mengistu, Beferdu Fikri, and Araya Gesesew of Ethiopia; two citizens of Ethiopia identified only as Worku and Tishome; Kebrom Haile and Joseph Girmaye of Eritrea; Afobunor Okey Buliamin of Nigeria; and Dennis Moreno of the Philippines.
Authorities released Tishome after he converted to Islam under duress, according to Washington-based International Christian Concern (ICC). Hoffman says interrogators beat Buliamin and two unidentified Ethiopians. But they have treated the others well.
Isaac's wife, Socilia, wept as she apologized for her husband's betrayal of other Christians. "He just couldn't take the severe pressure they were putting him through," she told ICC.
Cautious Response
Groups lobbying the U.S. government on behalf of Christians in Saudi Arabia have had little success. The religious-freedom commission, an independent body established by Congress in 1998, recommended to Secretary of State Colin Powell in August that Saudi Arabia be designated as a "country of particular concern" (CPC). It said Saudi Arabia engaged in "egregious, systematic, and ongoing violations of religious freedom."
In March, five members of the commission affirmed earlier reports that religious freedom does not exist there. Saudi Arabia still was not added to this year's list. Foreign-policy considerations kept Saudi Arabia off the cpc list last year, says Paul Marshall, a researcher at the Center for Religious Freedom at Freedom House in Washington. "Saudi Arabia, which has the world's largest oil reserves and is an important U.S. political ally, is to some degree a moderating influence in the Middle East."
USCIRF spokesman Lawrence Goodrich says the commission disagrees with the State Department's insistence on factoring foreign policy into cpc designations.
Diplomatic concerns should come into play only when weighing consequences, Goodrich maintains. "Nobody thinks making Saudi Arabia a cpc would be an easy decision," Goodrich says, "but. … we'd like to see the President, the Secretary of State, make that call."
Article continues below
Related Elsewhere:
In July, Christianity Today covered the arrests of Jeddah Christians during home-church raids.
The U.S. Department of State's 2001 International Religious Freedom Annual Report said that "Saudi Arabia is an Islamic monarchy without legal protection for freedom of religion, and such protection does not exist in practice. Islam is the official religion, and all citizens are Muslims."
According to Christianity Today's Opinion Roundup, many religious freedom observers feel the State Department should designate Saudi Arabia as a Country of Particular Concern, but outside factors, including oil and the war on terrorism, may cloud the issue.
In early October, the U.S. Commission on International Religious Freedom urged President Bush to continue to defend human rights and religious freedom. In August, the USCIRF pushed for Saudi Arabia and eight other countries to be named as Countries of Particular Concern.
Last week, a Christianity Today editorial said that "sometimes setting aside human rights is the way to ensure their ultimate victory."
Previous Christianity Today articles on religious persecution in Saudi Arabia include:
Four Christians Released By Saudi Authorities | One detained Filipino still waiting for employer's guarantee. (March 6, 2000)

Saudi Arabia Keeps Four Christians Under Arrest | Wives and children released after two weeks (Jan. 31, 2000)

Riyadh Police Raid Christian Worship Service | Ten adults, five children arrested; engineer still detained from previous arrest. (Jan. 10, 2000)

Christian Engineer Arrested in Saudi Arabia | Charges Against Filipino Termed "Religious-Related." (Dec. 27, 1999)

Arrested Christians Face Deportation | Popular Christians meetings lead to house-church raids. (Dec. 6, 1999)

Filipino Christians Released By Saudi Authorities | Local Employees Ordered to Fire and Deport Imprisoned Worshipers" (Nov. 3, 1999)

Two Filipino Christians Beheaded (Sept. 1, 1997)
Have something to add about this? See something we missed? Share your feedback here.
Our digital archives are a work in progress. Let us know if corrections need to be made.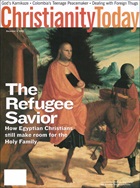 This article is from the December 3 2001 issue.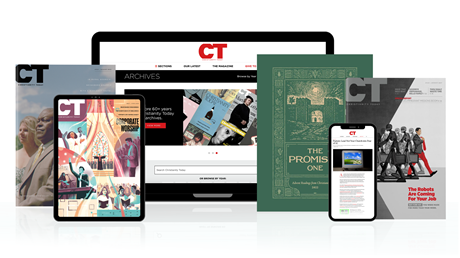 Subscribe to Christianity Today and get access to this article plus 65+ years of archives.
Home delivery of CT magazine
Complete access to articles on ChristianityToday.com
Over 120 years of magazine archives plus full access to all of CT's online archives
Subscribe Now
U.S. Ally Jails House-Church Leaders
U.S. Ally Jails House-Church Leaders