A two-headed dragon
"Chinese Christians celebrated Christmas this year in a mood of renewed hope, as Beijing hints at greater religious tolerance," began an article in Friday's edition of the British Guardian newspaper. "With more than 10 million Catholics and Protestants in recognized churches—and millions more who worship unofficially—there is a more open mind to what religion can offer across China." (These numbers are actually pretty low; the new edition of Operation World claims 17 million in China's official Three-Self churches and 91.5 million Christians in the country altogether.) A similar article appears in this week's issue of Far Eastern Economic Review, which reports that "suddenly God and Marx seem compatible" to Chinese authorities.
They spoke too soon. Yesterday, a court in Jingmen city, central Hubei province, ordered the execution of five founders of an underground Protestant church. Two other church members were also sentenced to death, but given a two-year reprieve. (Agence France-Presse is apparently the only one with this information—everyone else is reporting only two death sentences, based on reports from the Hong Kong-based Information Center for Human Rights and Democracy.) The New York Times points out that this is "the first time executions have been ordered under the country's 1999 anti-cult law." (If any reader knows anything about the South China Church, the denomination of the prisoners, please contact Weblog. AFP says it has 50,000 members across 10 Chinese provinces, and The New York Times says it's a splinter group from the Total Scope Church. But Weblog doesn't know much about that denomination either.)
In another bad move over the weekend, China formally put its one-child policy on the books. "China's current one-child policy is not a law, but legislators had argued for years that codifying the policy would clear up confusion," reports AFP. (Pat Robertson is not quoted in the story.)
As long as we're talking about China, it's worth noting that Monsignor Mattia Pei Shangde, the "unofficial Roman Catholic bishop of Beijing," died Christmas Eve. For the last nine months, the Chinese government had him under house arrest, or rather hospital arrest.
Christian Coalition settles racial discrimination suit
A shocking suit brought by ten African American employees of the Christian Coalition's headquarters has been settled out of court. The suit made some scandalous claims, saying that the workers had been denied health benefits, overtime pay, and other benefits offered to white employees, and that they were even forbidden to use the front door and to eat with white employees. Of course, neither side is allowed to talk about the terms of the settlement. Not that the Christian Coalition would have a press release on its site: apparently there hasn't been anything worth commenting on since July.
Happy new year
Weblog will be taking tomorrow off and will return Wednesday.
Related Elsewhere:
See our past Weblog updates:
December 21| 20 | 19 | 18 | 17
December 14 | 13 | 12 | 11 | 10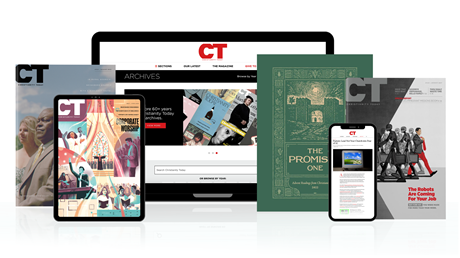 Subscribe to Christianity Today and get access to this article plus 65+ years of archives.
Home delivery of CT magazine
Complete access to articles on ChristianityToday.com
Over 120 years of magazine archives plus full access to all of CT's online archives
Subscribe Now
Execution Orders Are Apparently the Way China Signals More Religious Freedom
Execution Orders Are Apparently the Way China ...