The small AK-47 barrel pointed at the truck seemed as big as a cannon to Mukadi Florent. The Congolese driver gradually shifted his focus from the gun to the hand of the soldier beckoning him to stop at a roadblock in a remote part of the Democratic Republic of the Congo, formerly Zaire.
As the soldier examined the truck and asked questions, his finger never strayed from the trigger. Florent said he was transporting medicine and supplies for the Well Baby and Under Five Clinic. "They have no medicine there and many are very sick," Florent says. The soldier's face brightened as he realized that Florent worked for the nearby Methodist Mission, which runs the clinic. Before motioning Florent through the roadblock, however, he asked for a Bible.
Sighing with relief, Florent gladly handed over one of his few Bibles. One roadblock down, 23 to go. Not all are this easy to pass through, though. Once he was accused of working for a Western spy agency and was severely beaten.
"Each roadblock has an uneducated soldier with a gun—and it's not an empty gun," Florent says. "I face so much danger every day just driving through the rebel area, but I must continue on. The church in the Congo is growing. It's growing like never before."
Missionaries, who often must be evacuated from this war-torn country, are challenged by a question: How do you minister to a country one-fourth the size of the United States when you can't get to it? The answer is coming from Congolese Christians such as Florent—leaders willing to brave the war zones to receive training and take the gospel to areas of the country little touched by Christianity.
Many missionaries living in the interior have moved to the capital city, Kinshasa, or to bordering countries to escape the violence, which has dominated life in the country since 1996. Veteran Methodist missionaries Tom and Sharon Crowe have evacuated five times since arriving in 1989. Two other times they were told to go but were unable to leave safely.
Refugees from nearby Rwanda poured into Zaire in 1994, setting off a chain of events that eventually toppled the dictatorial regime of Mobutu Sese Seko and led to the ascension of rebel leader Laurent Kabila. The country has since become a battle zone for governments and rebels from across central and southern Africa.
Anti-Kabila forces have been active in southern Congo of late, and fighting is expected to intensify. Rebel forces are rumored to have staked a claim to the interior and much of the south. Kabila, meanwhile, is said to be planning a counterattack using gunboats, laden with rocket launchers, traveling up the Congo River.
The Crowes and several other missionaries have again been forced to evacuate. They now wait in Kitwe, Zambia, for the fighting to die down.
One meager meal a day
Despite the unrest, Christian influence in the country is growing. Citizens enjoy freedom of religion despite living under a dictatorship. Government statistics list the population of 49 million people as 50 percent Roman Catholic, 20 percent Protestant, and 10 percent Muslim, with the remaining 20 percent practicing traditional African religions. The Operation World prayer guide, however, estimates the population as 42.1 percent Catholic, 36 percent Protestant (including 21 percent evangelical), 1.4 percent Muslim, and 2.7 percent traditional religion.
The Congo has a gross domestic product of just $400 per person, and the fighting has made the average Congolese malnourished, perhaps able to afford one meager meal a day. Sharon Crowe said people experience constant pain and grief as their loved ones die from sickness, hunger, or combat. Yet spiritual commitment seems strong.
"The hardships of war bring people out [to church]," she says. "When you are on your knees, the only way is to look up."
Southern Baptist missionaries Rusty and Debbie Pugh also see growth and commitment in the Congolese Christians. They work with a Christian leader whose congregation has started 12 new churches.
"Everyone knows that in the fairly near future the missionaries will be forced out again," Rusty Pugh says. "That's why it is so important for the leaders to be trained in starting their own churches. If this movement is going to continue, it must come from within the Congolese Christian community."
Florent is confident the Christian community will rise to the occasion. "I feel that times are only going to get tougher for us," Florent says. "The church is the center when trouble comes. You find comfort and peace there. The church—it's alive and well, and I feel that it will continue to grow."
Related Elsewhere
Previous Christianity Today coverage of the Democratic Republic of the Congo includes:
Missionaries in Congo Flee (Feb. 8, 1999)
Congo Church Watchful Amid Chaotic Leadership Transition (July 14, 1997)
A Tutsi's Hope | A Zairean bishop wants American Christians to remember the struggles of the church in East Africa. (Apr. 7, 1997)
Other media coverage of the war in the Democratic Republic of the Congo includes:
Torrents of Civil War Pound Ravaged Congo | Nation Of Riches Impoverished By Legacy Of Greed — Chicago Tribune (Dec. 10, 2000)
Rebels advance on DRC supply lines — News24 (Dec. 18, 2000)
Regional clashes in DR Congo — BBC (Dec. 18, 2000)
3,700 Congolese Soldiers Placed Under Heavy Guard in Zambia — Xinhua(Dec. 18, 2000)
Congo rebels advance on key govt supply lines — The Times Of India (Dec. 18, 2000)
Have something to add about this? See something we missed? Share your feedback here.
Our digital archives are a work in progress. Let us know if corrections need to be made.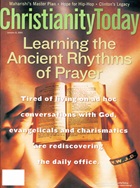 This article is from the January 8 2001 issue.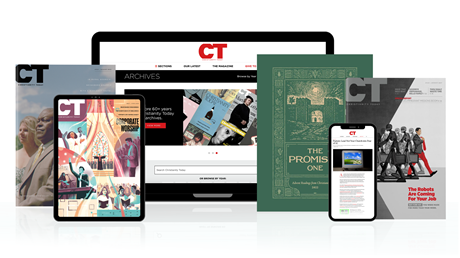 Subscribe to Christianity Today and get access to this article plus 65+ years of archives.
Home delivery of CT magazine
Complete access to articles on ChristianityToday.com
Over 120 years of magazine archives plus full access to all of CT's online archives
Subscribe Now
Congo: Roadblocks to Mercy
Congo: Roadblocks to Mercy