Just as the religious faith of George Bush, Al Gore, and Joe Lieberman played a major part in the U.S. presidential contest, so religion became an issue in the Canadian elections, where Jean Chrétien's Liberal party won enough to guarantee a third term for the prime minister.
But some Canadians just overdid it.
Stockwell Day, leader of the conservative Canadian Alliance, is a Pentecostal former pastor and Christian-school administrator. While criticism of Day and the Alliance initially focused on his policy proposals, it took a nasty turn—and got nastier every day. Day found himself defending not his proposed tax cuts or even his stance on abortion but his religious beliefs.
When the Canadian Broadcasting Corporation reported that Day was a young-earth creationist who believed humans coexisted with dinosaurs, the media and Liberals went nuts. One official showed up on national TV with a stuffed Barney dinosaur, mockingly accusing Day of being the only Canadian politician who thinks "The Flintstones is a documentary."
And it got worse. Chrétien himself, who said he only believed in the "creation of jobs," ridiculed Day's refusal to campaign on Sundays. "Being prime minister is more than photo ops. It's a full-time job, even on Sunday," he said.
Worse still, Liberal MP Hedy Fry told a rally, "When [Day] said that 'Jesus Christ is the God of the whole universe,' I say that is an insult to every Muslim, Buddhist, Sikh—everybody else who believes in other religions." Others suggested that Day's "super-religiosity" was "scary."
Religious organizations finally cried foul. "All Canadians of any faith tradition have reason to be concerned over the recent attacks on Stockwell Day's religious beliefs," said a statement by the Evangelical Fellowship of Canada (EFC). "Critical and ridiculing statements made by public officials and the media promote intolerance and call into question the competence of persons of faith to hold public office. While it is legitimate to inquire about how a candidate's religious beliefs or philosophy of life influence his or her approach to public policy, the attacks on Day go far beyond this and ridicule specific religious beliefs."
Leaders of the Canadian Jewish Congress, Canadian Council of Churches, Canadian Conference of Catholic Bishops, and Islamic Society of North America-Canada joined the EFC in a similar statement calling politicians and media "to be respectful of the faith beliefs of all political candidates and to be committed to treating them with dignity and sensitivity." Even Voice of the Martyrs, Canada, an organization usually more concerned with religious persecution in the Sudan and the Far East, issued an urgent alert expressing "deep concern" about the attacks.
These organizations were correct. Such criticism of a politician's religious beliefs without any reference to public policy is simple bigotry. The U.S. may have had other countries chuckling about its inability to say who won the presidency, but Canada's failure to live up to its prized reputation for tolerance should leave it red-faced before the world.
Related Elsewhere
Visit the Canadian Alliance site to read up on the coalition's goals or on Stockwell Day, himself.
Read an online chat about Stockwell Day's political views.
Learn more about religion in Canada from the Evangelical Fellowship of Canada.
Other news coverage of the election includes:
Day fighting to keep his party united — The Toronto Star (Dec. 20, 2000)
Politicians, media target faith during election | Faith leaders defend Day's right to hold religious beliefs in office — ChristianWeek (Dec. 19, 2000)
Bush can be religious, Day can't — Vancouver Sun (Dec. 18, 2000)
News round-up: Canadian election aftermath — B.C. Christian News (Dec. 9, 2000)
Stockwell Day: Preaching politician — BBC (Nov. 28, 2000)
News round-up: All about the election — B.C. Christian News (Nov. 25, 2000)
Christians and others outraged by MP Fry's comments about faith — B.C. Christian News (Nov. 25, 2000)
Previous Christianity Today stories about Canada include:
Liberals Sweep Canadian Elections | After a swift campaign of personal attacks, Canada settles in for a long winter of discontent. (Nov. 28, 2000)
Pentecostal Shakes up Canadian Politics | Stockwell Day, leader of Canadian Alliance, wins House of Commons seat. (Sept. 9, 2000)
Lawsuits Force Anglicans to Cut Staff and Programs | Abuse allegations cause the Anglican Church of Canada to scale back church support and overseas ministries. (Aug. 25, 2000)
Canada Meeting Gives New Hope for Unity Between Anglicans and Catholics | Churches come closer together, but not close enough to share Eucharist. (May 26, 2000)
Arctic's Anglican Bishop Looks for Priests to Brave the Cold | Nine vacancies in Anglican Communion's largest diocesan territory, but no prospects. (Jan. 27, 2000)
Have something to add about this? See something we missed? Share your feedback here.
Our digital archives are a work in progress. Let us know if corrections need to be made.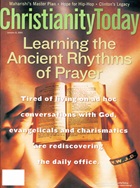 This article is from the January 8 2001 issue.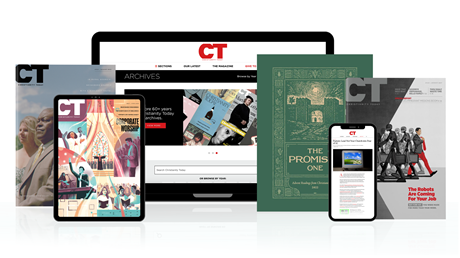 Subscribe to Christianity Today and get access to this article plus 65+ years of archives.
Home delivery of CT magazine
Complete access to articles on ChristianityToday.com
Over 120 years of magazine archives plus full access to all of CT's online archives
Subscribe Now
Bigotry in Canada
Bigotry in Canada