When I was a kid, one of the best things about summertime was the Big Adventure Movie, a flick that was so much fun it drew me back for two, sometimes three—okay, sometimes nine viewings. There was always at least one, usually more. I'm much older now, but I haven't seen one film this summer that a 12-year-old Jeffrey would have wanted to run back and see again. Until last night.
This year has been so disappointing that I almost talked myself out of attending the preview screening of Jurassic Park 3. But I am happy to say that the summer finally has an action movie that reminds me of those guilt-free, taut action-thrillers of my childhood. This one is made by people who really know what they are doing, people who don't let big budgets and box-office records compel them to create a bloated, over-the-top, self-important epic. This one just stomps in, does the job, turns around, and goes home in less than 90 minutes. There's nothing terribly unexpected in JP3, and it's profoundly unprofound. The CGI-osaur technology seems to have plateaued—(but how much more realistic can these creatures look?) Director Joe Johnston (The Rocketeer, Jumanji) focuses on delivering bone-jarring jolts similar to the best parts of the original film, and avoids the long, ponderous dialogue, exposition, and Darwinian sermons. Characters are developed just enough so we can root for them to succeed. The cast is an impressive list of talents, humbly giving themselves to the typical demands of brainless action. They give us a good anchor in the midst of special effects chaos. Sam Neil is especially impressive, bringing gravity and good humor that was missing from the previous sequel (which was overlong, not very scary, and full of failed jokes.) Also worth ...
1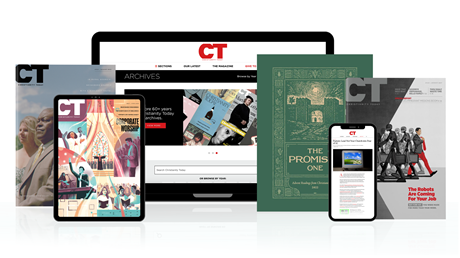 Subscribe to Christianity Today and get access to this article plus 65+ years of archives.
Home delivery of CT magazine
Complete access to articles on ChristianityToday.com
Over 120 years of magazine archives plus full access to all of CT's online archives
Subscribe Now
"Summer Turns Prehistoric, Pretty, and Pantheistic"
"Summer Turns Prehistoric, Pretty, and Pantheistic"