Image: John Lund / Getty Images
This article originally appeared in the July 4, 1969 issue of Christianity Today.
On July 4, in a thousand hamlets, loyal Americans will march in parades as millions of their fellow citizens watch with pride. The passing of the Stars and Stripes will cause many backbones to stiffen and bring smart salutes from the military as well as the placing of hand over heart by those who pledge again their allegiance to "one nation under God."
But many of our people will offer no salutes, feel no sense of pride, and pledge no allegiance to the flag. Some will not respond because of indifference or calloused hearts. Others will be working to tear the fabric of our national life to shreds; to worsen, not heal, our sickness; to destroy, not to build; to bring disunity, not unity, to the nation. For them, patriotism is dead; love of country is archaic. Far from echoing the words of Stephen Decatur, "Our country, right or wrong," they will even refuse to say, "My country when it is right."
Perhaps the time has come for us to read again the stirring words of the Declaration of Independence:
We hold these truths to be self-evident, that all men are created equal, that they are endowed by their Creator with certain unalienable rights, that among these are life, liberty, and the pursuit of happiness—That to secure these rights, governments are instituted among men, deriving their just powers from the consent of the governed, that whenever any form of government becomes destructive of these ends, it is the right of the people to alter or to abolish it, and to institute new government, laying its foundation on such principles, and organizing its powers in such form, as to them shall seem most likely to effect their ...
1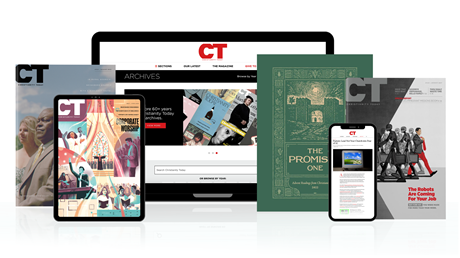 Subscribe to Christianity Today and get access to this article plus 65+ years of archives.
Home delivery of CT magazine
Complete access to articles on ChristianityToday.com
Over 120 years of magazine archives plus full access to all of CT's online archives
Subscribe Now
Is Patriotism Dead?
Is Patriotism Dead?