true
American folk music developed on the periphery of popular culture during the 1940s and 1950s before being brought to center stage in the 1960s by Bob Dylan and others, including Peter, Paul, and Mary. Unlike most pop music, folk's stripped-down music and complex lyrics explore interpersonal relationships, social inequities, and even faith. Folkies of today rarely make the Billboard charts. Their concerts aren't staged in massive stadiums or arenas, but in smaller clubs and bars where their often painfully confessional lyrics create a powerful bond between performer and listener.
What many evangelicals do not know, however, is that some of today's most acclaimed folk artists regularly wrestle with key Christian themes, though many would question the folkies' theological orthodoxy, their left-of-center politics, or their refusal to join the contemporary Christian music (ccmCCM subculture. Artists like David Wilcox, Carrie Newcomer, and Over the Rhine are not shy about saying that Christ has touched their lives and transformed their music. These three musicians will perform this July at SojoFest 2001 (www.sojo.net), a 30th anniversary celebration at Wheaton College of the Sojourners community and its magazine.
Eclectic Influences
Husband-and-wife team Linford Detweiler and Karin Berquist are the heart and soul of Over the Rhine, the critically acclaimed Cincinnati band that Billboard magazine said was best known for "intensely personal lyrics that offer an elixir for life's wounds."
The songs on Films for Radio, the band's eighth and most sonically alluring album, fit the bill. "This collection of songs is about internal worlds, about the dialogue that runs inside all of us, conversations we have with ourselves," says Detweiler. "We hope that anyone who hears these songs will find some fresh language and maybe a soundtrack of sorts for the stories we're all writing every day with our lives."
Detweiler is an accomplished multi-instrumentalist and son of an itinerant Amish minister who forbade the family to have a piano in the house but did allow one in the chicken coop. Pop music was also forbidden, so Detweiler, who was being groomed for the mission field, listened to Mahalia Jackson, the Cathedral Quartet, and Korean orphan choirs. The missionary training stuck.
"It's more of a seed-planting mentality for me now," he says. "If I'm on a mission, it's first of all to discover the foreign places inside of me, shine the light around, and tell my secrets." Detweiler has shared the band's secrets with some pretty big audiences over the years, as Over the Rhine toured with mainstream act Cowboy Junkies and performed at the alterna-rock Lilith Fair. Sitting on a bench in Boulder, Colorado, before a recent performance at one of the college town's many music clubs, Detweiler says he wants people who hear the band's music to walk away more alive.
"I love the image in the Bible of someone throwing a big banquet," he says. "He invited all the people you would normally invite, but for some reason they weren't interested. And the way I look at what we do is we throw these banquets all over the country for people from all walks of life."
A Doctrine-Free Childhood
David Wilcox's soft, rich voice; crisp, subtle guitar work; and probing, reflective lyrics make clear his folkie credentials. And as one can plainly hear on What You Whispered, his ninth and latest album, many of his songs reflect his deep and thoughtful Christian faith. But don't dare call his work "Christian music."
"Christian music is all about marketing something, aiming at a demographic, and making that comfortable for them," says the singer, who grew up "absolutely doctrine-free."
Wilcox will not be corralled, but he has ventured closer than most folkies to CCM territory, touring with the band Jars of Clay (band members returned the favor by singing on What You Whispered) and routinely performing at Christian venues like Calvin College.
What You Whispered overflows with songs about family values ("Start with the Ending") and God's healing grace ("The Broken Places"). "I want my music to help people to come alive more fully," says Wilcox, "to wake up hearts and give people strength to be themselves."
A Quaker Lights Candles
Carrie Newcomer, who attends Quaker meetings in her Indiana hometown, knows what she's about.
"What I aspire to is the unconditional love and compassion that comes from the teachings of Jesus," she says.
Her music is equally purposeful. "I'm lighting candles," she says. "I'm trying to create a music that first and foremost is good art, because sometimes people sacrifice quality for a message. But more than that, is it something that's going to heal and help, or is it something that's going to tear down?"
Influenced by "singing poets" like Dylan, Joni Mitchell, and Cat Stevens, Newcomer was also inspired by pioneering Christian musician Bruce Cockburn. "He was a spiritual writer who brought Christian themes into his music in a way I felt was inclusive," she says.
She is also indebted to Woody Guthrie, the Dustbowl folkie who wrote "This Land Is Your Land" and chronicled the plight of America's poor.
"Loving God means you love people, too," says Newcomer. "I'm very much an activist. I believe it's important that you try to do as much as you can."
Steve Rabey is a writer based in Colorado Springs. His latest book is Celtic Journeys: A Traveler's Guide to Ireland's Spiritual Legacy (Citadel Press), written with his wife, Lois.
Related Elsewhere
David Wilcox's official site has his bio and lyrics. Listen to tracks from What You Whispered at mp3.com.
Carrie Newcomer's site has videoclips and photos, news, and Carrie's reccommended CDs.
OvertheRhine.com includes testimonials for Films for Radio, a FAQ, and stations playing their albums.
Amazon.com offers David Wilcox's What you Whispered, Carrie Newcomer's Age of Possibility and Over the Rhine's Films for Radio.
Sojourners' July 26-29 SojoFest 2001 is a 30th anniversary celebration of its mission and Sojournersmagazine.
Folk traditions are still alive in music … and online. Folkies of today cite Folk music influences from Bob Dylan, Peter, Paul and Mary, Joni Mitchell, Cat Stevens and Woody Gutherie.
Christianit Today.com's music section has a folk/acoustic area.
Christianity Today articles packaged for Bob Dylan's 60th birthday include:
Watered-Down Love | Bob Dylan encountered Jesus in 1978, and that light has not entirely faded as he turns 60. By Steve Turner (May 24, 2001)
Has Born-again Bob Dylan Returned to Judaism? | The singer's response to an Olympics ministry opportunity might settle the matter once for all. (Jan. 13, 1984)
Bob Dylan Finds His Source | A call into the bars, into the streets, into the world, to repentance. By Noel Paul Stookey (Jan. 4, 1980)
Not Buying into the Subculture | Slow Train Coming reveals that Bob Dylan's quest for answers has been satisfied. By David Singer (Jan. 4, 1980)
Bob Dylan: Still Blowin' in the Wind | Christianity Today reviews Dylan's work before the singer's conversion to Christianity. By Daniel J. Evearitt (Dec. 3, 1976)
Have something to add about this? See something we missed? Share your feedback here.
Browse All Music Reviews By:
Our digital archives are a work in progress. Let us know if corrections need to be made.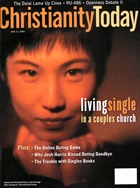 This article is from the June 11 2001 issue.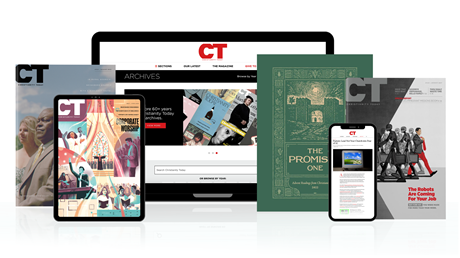 Annual & Monthly subscriptions available.
Print & Digital Issues of CT magazine
Complete access to every article on ChristianityToday.com
Unlimited access to 65+ years of CT's online archives
Member-only special issues
Subscribe
Three Chords and the Truth
Three Chords and the Truth