In the southern Mexican province of Chiapas, the site of chronic ethnic, religious, and political strife, the unimaginable has happened: An openly evangelical politician has been elected governor.
Pablo Salazar, a 46-year-old Nazarene, won election as the candidate of a six-party alliance and took office in December as governor. Salazar's image as a man of the people and foe of corruption made him a popular Chiapas senator who frequently clashed with the Institutional Revolutionary Party (PRI), Mexico's ruling party until last year. Those clashes led him to break from the PRI, to which he belonged when elected senator in the mid-1990s.
Both right-wing PRI supporters and left-wing Zapatistas seem to favor Salazar, in part because of his reputation for fairness to all sides. The Zapatista National Liberation Army is a leftist insurgency in negotiations with the national government over conditions in southern Mexico, the poorest part of the country.
Many evangelical rightists are moving to the political center as they put their confidence in Salazar's government. "All the evangelical brothers voted for him because he'd bring change and would pay heed to their needs," said José Manuel Díaz Díaz, assistant counsel for the State Evangelical Defense Committee of Chiapas (CEDECH) based in San Cristobal de Las Casas. "They have faith that Pablo can listen to their needs and support them."
Chiapan evangelicals want the state's help to stop widespread harassment and violence by traditionalist Catholics and local bosses, which has included expelling evangelicals from their communities. They also want an end to politically motivated Zapatista violence.
One of Their Own
Evangelicals see Salazar as one of their own who, unlike other Chiapans who have risen to power, hasn't forgotten his roots. He was born to poor peasants in Soyaló, a Chiapan village on the edge of tribal lands for the Tzotzil (Mayan Indians). His parents converted through the ministry of Bible translators when he was a toddler. Salazar came to faith in Christ as a teenager. After he completed law school, Salazar became the first lawyer to defend indigenous Chiapan evangelicals expelled from their communities.
Salazar is "a person of trust and integrity," said Richard Luna of Open Doors, which ministers to the persecuted church around the world. "Here's a guy who's been a fighter for evangelicals. We know he knows the issues."
"I'm the first non-Catholic governor in Mexico's history," Salazar said at a press conference in Austin, Texas. "I know very well the social processes that have brought intolerance problems.
"I have the capacity and am ready to sit down at the table with evangelical pastors and Catholic bishops, who are my friends. I'm very confident we'll be able to resolve through dialogue those problems that still remain."
He believes the government deserves some blame for allowing the marginalization of Chiapas. "I'm a man of peace who worked four years in dialogue with the Zapatistas in Chiapas," he adds. "I'm not anti-Zapatista. Neither am I Zapatista. If the war came from the hands of the government, I'm very optimistic that peace will come from the hands of that same government."
Reformed Church in America missionary Vern Sterk describes Salazar, his best friend for 30 years, as the best thing to happen to Chiapas in a long time. Sterk says Salazar has kept his promises during his first 100 days in office.
Salazar met with evangelical and traditionalist Catholic leaders to help mediate a peaceful resolution to the expulsion issue. Visiting Justo Sierra—from which traditionalists had violently expelled 25 evangelical families—Salazar brought food, promised help for rebuilding homes, and assured evangelicals that the law would be enforced.
Salazar's planned anti-poverty program aims to bring microindustry to Indians in rural Chiapas to reduce their dependence on agriculture. He wants to increase educational options for peasants and develop sports programs to keep children away from drugs. But, Sterk says, the programs can't get off the ground because Chiapas's PRI-controlled legislature refuses to approve his budget.
Zapatista Agenda
Although Subcomandante Marcos, the Zapatisa leader, is pressing the nation's congress for indigenous rights, evangelicals in Chiapas say the rebels often bring conflict to their tribal villages. Díaz Díaz, a Tzotzil and a Presbyterian from Huixtán County in Chiapas, says trouble began there soon after the Zapatistas rose to prominence in 1994.
"The Zapatistas took over lands in the village areas" in the Huixtán towns of Adolfo López Mateos and San Gregorio, says Díaz Díaz. "Anybody who didn't want to join either left or was forced out."
Zapatistas and their sympathizers expelled many evangelicals, who relocated in squatter communities outside San Cristobal, about 12 miles west of Huixtán. Díaz Díaz says this happened in many other towns around Mexico's embattled southernmost state. "Zapatistas invaded people's lands and still have them," he said.
That's one reason why Díaz Díaz is wary of Marcos and his much-publicized "Zapatour," the two-week caravan of two dozen Zapatista leaders and hundreds of national and foreign supporters through 12 Mexican states. The caravan ended March 12 in Mexico City's main plaza. Marcos and the Zapatistas are lobbying Mexico's congress to pass an Indian-rights bill that would help them preserve indigenous cultures, languages, and lands for the 9 million Indians of Chiapas.
Marcos, who is not an Indian, invoked Indian rights seven years ago as he led his band of leftist rebels in an armed uprising. The rebels briefly took control of San Cristobal before retreating to their mountain base. Some 150 people were killed during the 12-day uprising.
Since then, the rebels have sought followers among the indigenous people of Chiapas, as well as among foreigners who sympathize with the cause. Many Indian communities have divided over Zapatista doctrine.
Landmark changes in Mexican politics have already stolen much of Marcos's thunder. PRI lost Mexico's presidency in 2000 after 71 years in power. Denouncing PRI was central to the Marcos platform. He rallied support by playing on discontent with the long-governing party that had marginalized and refused to give voice and vote to indigenous Chiapans.
In contrast to former President Ernesto Zedillo of PRI, President Vicente Fox of the rightist National Action Party has made special efforts to win over the rebels. He has released jailed Zapatistas, closed four of seven military bases near Zapatista communities, and is pushing Congress to pass the rights bill.
Although more than 30 percent of indigenous Chiapans are evangelicals, CEDECH lawyer Sergio Natarén says the Zapatista platform doesn't mention the issue most important to indigenous evangelicals: religious persecution.
"First we have to stop the expulsions by Catholic traditionalists of our evangelical brothers," Natarén said. "These [Zapatista] petitions could benefit the brothers, but only if equality exists among the indigenous people."
Related Elsewhere
Earlier Christianity Today articles about Chiapas include:
Healing the Violence | Presbyterians, Catholics try to reconcile as expulsions persist in Chiapas. (July 25, 2000)

Words Against Weapons | Evangelicals, Catholics dialogue to help bring peace to violent Chiapas (Mar. 2, 1998)

Mexico: Out of the Salt Shaker | The evangelical church is steadily becoming a visible presence in Mexican society. (Nov. 16, 1998)
Other recent media coverage of the Chiapas conflict includes:
8 Farmers Slain, 3 Wounded In Chiapas — Chicago Tribune (Apr. 22, 2001)

Closing of 2 army bases paves way for Chiapas peace talks — The Miami Herald (Apr. 21, 2001)

Mexican Army Completes Its Pullback From Chiapas — Reuters (Apr. 20, 2001)

Mexico a Priority to US Politicians — Associated Press (Apr. 19, 2001)

Mexico Zapatistas Bring Peace Hopes Home to Chiapas — Reuters (Apr. 2, 2001)
Have something to add about this? See something we missed? Share your feedback here.
Our digital archives are a work in progress. Let us know if corrections need to be made.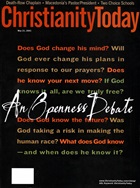 This article is from the May 21 2001 issue.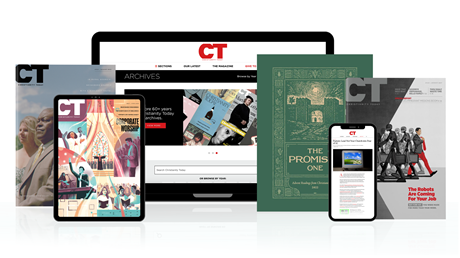 Annual & Monthly subscriptions available.
Print & Digital Issues of CT magazine
Complete access to every article on ChristianityToday.com
Unlimited access to 65+ years of CT's online archives
Member-only special issues
Subscribe
Mexico: A Peacemaker in Power
Mexico: A Peacemaker in Power