The government of Laos has ordered local authorities to close down churches across the nation, starting in the countryside, according to the London-based Jubilee Campaign.
The church closings are part of a broader, more intense attack on Christianity that includes imprisoning pastors and lay leaders, says Wilfred Wong, a Jubilee researcher and parliamentary officer.
"These are not isolated cases of provincial leaders' persecuting Christians—this is a systematic attempt by the central government to destroy the church in Laos," Wong said by telephone from London.
Open Doors with Brother Andrew reported in July that Lao authorities had closed 58 churches throughout the country during the previous 18 months. The crackdown, according to Wong, in part responds to recent growth in the number of Christians. (Estimates of the number of Protestants vary from 40,000 to 70,000, but sources agree that conversions have increased dramatically during the past five years.)
Eight Christians, seven leaders and one member of one church, were arrested on May 31 and released by July 3 after signing documents renouncing their faith, according to Jubilee, a Christian interdenominational organization (unrelated to the Jubilee 2000 debt-relief movement). The Christians were held in stocks or handcuffs in centers crammed with prisoners suffering oven-like temperatures during the summer. Three of the eight Christians were too weak to walk, Wong says.
"They renounced their faith only to appease the authorities, and deeply regretted it later—some were in tears," Wong says. "The pressure put on them was more intense than in the past."
The Marxist government in Laos has reportedly warmed up to Buddhism, which is adhered to by more than 60 percent of the population (another 30 percent is animist). In a country where the government is using Buddhism to foster nationalism, Christians—who make up about 1 percent of the population—face false charges of aiding supposed Western efforts to subvert the government, Wong says.
The climate of fear in Laos is such that even if Western operatives were present and wanted to use Christians to weaken the government, the Lao believers would never cooperate, Wong says. "Authorities go into villages, line up the Christians, and, with threats and intimidation, force them to sign affidavits renouncing their faith."
Those who comply reportedly must attend government re-education seminars and sign affidavits stating they "mistakenly believed the luring and deceitful propaganda" in becoming Christians.
Christian civil servants are asked to leave their positions if they do not sign statements denying their faith, though the government sometimes forgoes that step and immediately fires them. Additionally, the government has placed some church leaders under surveillance, restricted their movements, confiscated property and Christian literature, and beat Christians during house raids.
The U.S. Commission on International Religious Freedom has nominated Laos for designation by the State Department among "countries of particular concern"—the world's worst religious-freedom violators, subject to U.S. action under the International Religious Freedom Act of 1998.
Suggested Action
Jubilee, created in 1986 to help persecuted Christians, is applying international pressure on behalf of Lao Christians in Britain, and Wong says Americans can help:
Write polite but firm letters of protest to the Lao embassy in the United States:

Ambassador Vang Rattanavong
Lao People's Democratic Republic
Embassy to the USA
2222 S Street N.W.
Washington, DC 20008
Fax: 202.332.4923


When writing your district congressional representative or senators, suggest that they in turn write letters to the Lao ambassador to protest the deterioration of religious freedom for Christians. Also suggest that they meet with the ambassador personally to discuss religious persecution in Laos.
Pray for the faith and safety of Lao Christians.
Related Elsewhere:
The U.S. Department of State's Annual Report on International Religious Freedom for 2000 gives more background on religious freedom in Laos.
The U.S. Commission on International Religious Freedom designated Laos a "Country of Particular Concern" for its acts of religious repression.
Persecution watchdog groups International Christian Concern and Christian Solidarity Worldwide have regularly updated reports on Laos.
For more articles, see Yahoo's full coverage on Laos.
See more articles on persecution around the world from Christianity Today.
Previous Christianity Today articles on Laos include:
Eight Christians Released From Laos Custody Following Shock Treatment | Prisoners regret renouncing faith under torture. (July 13, 2001)

Laotian Christians Thrive Under Persecution | Communist drive to stamp out Christianity in Laos is having an opposite effect. (Oct. 11, 2000)

Enemies of the State | Laotian Christians held in wooden stocks for refusing to recant their faith. (June 5, 2000)

Communist Crackdown Stymies Growing Church | (Jan. 11, 1999)

You've Got Mail | To the Church That Endures Persecution: (Oct. 25, 1999)
Have something to add about this? See something we missed? Share your feedback here.
Our digital archives are a work in progress. Let us know if corrections need to be made.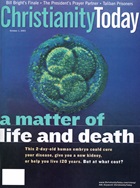 This article is from the October 1 2001 issue.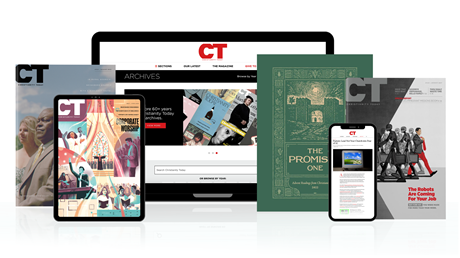 Subscribe to Christianity Today and get access to this article plus 65+ years of archives.
Home delivery of CT magazine
Complete access to articles on ChristianityToday.com
Over 120 years of magazine archives plus full access to all of CT's online archives
Subscribe Now
'Deceitful Propaganda'
'Deceitful Propaganda'